Russell Wilson might be the most prominent NFL player who has spent part of his offseason in the spring training camp of a professional baseball team.
But the quarterback who helped the Seattle Seahawks win Super Bowl XLVIII isn't the only one.
Browns linebacker Brandon Magee is in spring training with the Boston Red Sox.
What's the difference between being in a baseball training camp as opposed to the NFL version?
"It's a lot more laid back," Magee, who is an outfielder, said by phone from the Red Sox's spring-training facility in Ft. Myers, Fla. "The workouts are different. They're more (about) preventing injury than aggressive-type lifting, powerful-type stuff. There's less running. It's a real laid-back environment."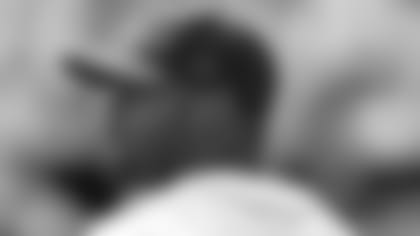 Although Magee considers football his primary sport, baseball has been a part of his athletic life since his days at Corona (Calif.) Centennial High School. Back then, he dreamed of becoming the next football-baseball star such as Bo Jackson or Deion Sanders. Magee received a scholarship to continue to play football and baseball at Arizona State.
Magee wound up signing with the Red Sox during his senior year at Arizona State after being drafted by two other Major League Baseball clubs: the Tampa Bay Rays (when he was in high school) and the Oakland A's (as a junior in college).
Last May, the Dallas Cowboys signed him as an undrafted free agent. He then was released and claimed by the Browns, for whom he appeared in eight games as a special-teams contributor.
As Magee waits for the Browns' offseason conditioning program to begin next month, he figured there would be no harm in continuing to be a multi-sport athlete.
"It was a lot easier (to play both sports) in high school," Magee said. "Once I got to college, the competition at Arizona State in football and baseball made it more difficult. In the offseason for football, I had to lift in the morning and do all of the conditioning for football. Then I would have to go to baseball practice, and that lasted for about four hours. And then, in spring, I'd have to do spring (practice) for football and I would walk across the street to (play in) a baseball game.
"It was a lot of going back and forth, and no time off, really. Obviously, I'm doing it now and I'm going to do it until I can't do it anymore."
The challenge is as much mental as it is physical.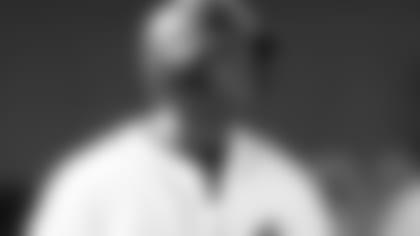 Magee is conscious of the fact that it takes a far different mindset to play baseball than it does football – especially his position.
"Being a linebacker, you have to be aggressive," he said. "Very macho, very rough and tough out there, a vocal guy, always hyped up to make a play. But that doesn't work here. You're not going to just be aggressive and catch fly balls or be aggressive and hit home runs. They teach you to relax more. It's kind of like, let the game come to you. And the less you try, the better you actually do in baseball."
Magee is still rehabilitating from a torn pectoral muscle he suffered during the NFL season. He said he hoping to be fully recovered by April, when the Red Sox are expected to assign him to a minor-league affiliate.
He said he plans to spend the spring and early summer alternating between working out with the Browns and playing baseball before reporting to training camp in Berea.
"I've got to prove myself in both sports, especially football," Magee said. "As of now, I think my future really lies in football because in baseball, I have to work my way up. Last year, I was a backup (for the Browns). This year is a new year, and I'm going to push as hard as I can to get that starting role. We'll see come training camp."
>>Be sure to tune in Monday through Friday, 1 p.m. to 3 p.m. ET, for "Cleveland Browns Daily, Driven by Liberty Ford" on ESPN 850 WKNR or catch the live stream right here on ClevelandBrowns.com.
>>Have a question for "Cleveland Browns Daily, Driven by Liberty Ford"? Ask me at Twitter.com/viccarucci or by e-mail at daily@clevelandbrowns.com or by calling 855-363-2459.