The adversity keeps hitting the Browns, but you wouldn't notice it based on the confidence of Hue Jackson and the players in Cleveland's locker room. [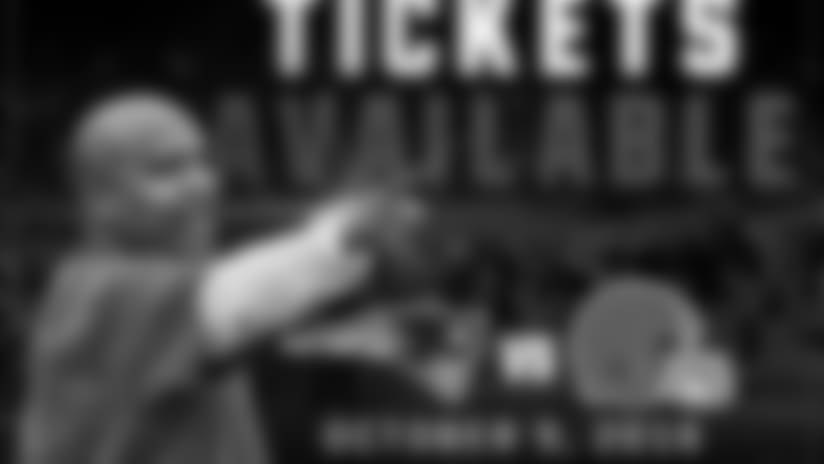 ](http://www.ticketmaster.com/FirstEnergy-Stadium-Home-of-the-Cleveland-tickets-Cleveland/venue/40971?camefrom=CFCBROWNSWEB_ARTICLES)
They've embraced the "next man up" mentality, and we're doing the same in this week's mailbag.
What will the Browns do now without Corey Coleman? -- Fred B., El Centro, California
There's no way around it. Losing Coleman for four to six weeks is a big blow to a Browns offense that is already working without its first- and second-team quarterbacks. Cody Kessler would have loved to have Coleman with him Sunday against the Dolphins, but he'll have to adjust. Coleman was on the field for 53 snaps (85 percent) against the Ravens and had a big impact on the game, catching five passes for 100 yards and the first two touchdowns of his NFL career. Now, it's the next men up who will have to shoulder the load.
Without Coleman and still without Josh Gordon, who is suspended for the next two games, look for Terrelle Pryor and Andrew Hawkins to continue to receive extensive snaps. Pryor was on the field for 56 snaps Sunday, so nothing much will change for him. Hawkins played 37, so an increase could be in his future. Perhaps the biggest increase will come for Rashard Higgins, who played seven snaps against the Ravens. Higgins has yet to notch a catch in a regular season game, but he was targeted late in the second quarter on a pass that was ultimately intercepted and hauled in a pass off a deflection that was ultimately negated because of a penalty. He caught a touchdown from Kessler in the preseason and has essentially served as the team's No. 4 wide receiver during the first two weeks. Ricardo Louis, who has primarily played on special teams, and Jordan Payton, who was inactive for the first two games, could be in for more work, too. Also don't forget about running back Duke Johnson Jr., who can assimilate himself nicely as a wide receiver, something he showed on Cleveland's first drive of the game when he caught a key, third-down pass.
With the injury to RG3, what is the likelihood of Kevin Hogan learning the system fast enough to appear in any games this year? -- Brian E., Sandusky
It's a tall task for Hogan, who has been with the Browns for a little more than two weeks. The rookie from Stanford remains a member of Cleveland's practice squad heading into this game, as the Browns opted to add veteran Charlie Whitehurst to provide some depth in a depleted quarterbacks room. With Pryor having the ability to slide into the quarterback spot in an emergency role, the need to promote Hogan to the active roster is less than it would be if the Browns didn't have a capable emergency option among their other position players.
Players that are picked off another team's practice squad, do they have to go on the 53-man roster? Panthers have a fifth-round DB that would be great on the Browns. -- Curtis M., Asheville, N.C.
When a team signs a player off another team's practice squad -- like the Browns did this week with the addition of center Austin Reiter from Washington -- that team must keep the player on its 53-man roster for at least three weeks. The cornerback from Carolina you mentioned, Zack Sanchez, is still a member of the Panthers' practice squad.
Can we please get C.J. Spiller? -- Corey S., Euclid
Spiller, the former Clemson star who had his contract terminated by the Saints earlier this month, remains a free agent after reportedly working out for a few teams. The Browns feel very good with the running backs they have on the roster, as Isaiah Crowell and Johnson have taken all the snaps thus far. The third back in the room, George Atkinson III, has been used exclusively on special teams. Terrell Watson, who was the first player signed to the team after Hue Jackson's hiring, is a member of Cleveland's practice squad.
Through two games, Cleveland's rushing offense is eighth in yards per game (132.5) and second in yards per carry (6.0).
I noticed that Gary Barnidge played only a few times in Browns vs. Eagles game. Why was that? -- Annette A., Burgaw, N.C.
Barnidge didn't catch any passes against the Eagles but was and continues to be a fixture on offense. He played 51 of a possible 52 snaps against Philadelphia and 61 of a possible 62 against the Ravens. His production against Baltimore, four receptions for 37 yards, is much more like what the Browns want to see from their Pro Bowl tight end and expect in the games to come.