Included below are select quotes from interviews with the following Browns players during today's media availability:
TE Gary Barnidge
OL Cameron Erving
OL John Greco [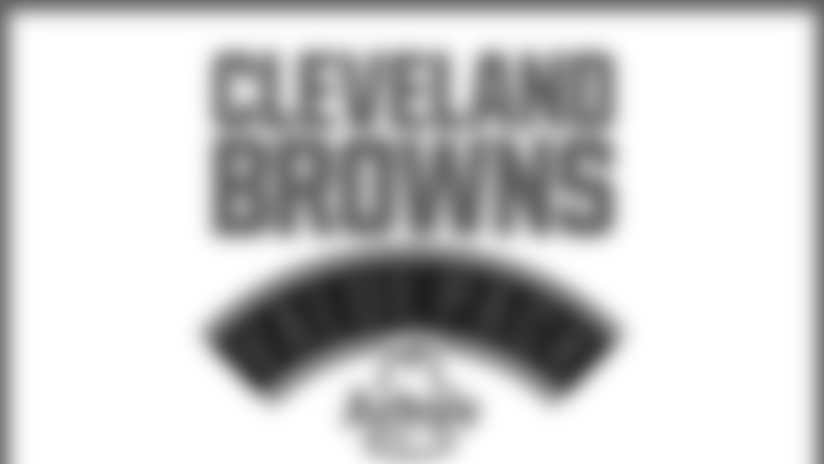 ](http://www.clevelandbrowns.com/news/article-5/Introducing-Cleveland-Browns-Value-Packs/841a8f71-4531-46af-943c-b17db24fca2a)
On not receiving as many seam routes this season:
"I think [opponents] have just been focusing in the middle, and then that is what has been opening up the receivers outside. They have started keying on TP (WR Terrelle Pryor Sr.) outside so it just opened up the seams inside."
On if it the Browns QB situation has been frustrating:
"It is tough, but that is injuries. It is part of the NFL. It is adversity. Our team has to overcome the adversity, and we will and we have done a good job of it so far. Whoever we have will step in and they will be ready to go. That is the thing, we are not worried about that kind of stuff because we get it all on the practice field and we make up for it there."
On if is in the same rhythm as last year:
"I think they are doing a good job of spreading the ball around. Everybody is getting an opportunity, whether it be receivers, tight ends or running backs. Everybody is getting an opportunity. That is good because it makes it tough on the defense as it was shown with (TE) Connor (Hamlett) getting his first touchdown. You never know who is going to get the ball and that just makes it difficult on the defense to cover everybody."
On QB Cody Kessler and if his play has been surprising at all:
"I don't think he surprised us because we have seen it in training camp. We have seen how he can do in practices and stuff. We know what he can do, and he is just going out there and showing it on the field. He is showing everybody else what he can do, and we are excited about that."
"I feel pretty good now. There are definitely things you have to fight through. We are past the point of worrying about my lung now. We are just pushing forward, making sure I can do everything within my position and just get back out there and play ball."
On if he is itching to get back out there and play:
"I'm definitely excited to get back out there. It sucks just watching. Putting all the time in that we put into this sport and if anybody gets hurt, it sucks. Thankfully, I'm in the position where I will be able to come back soon. I'm just going to go out there, just going to work to get myself back in shape, first off and just fight through anything that I may have to fight through."
On if he has been able to do cardio workouts:
"Yeah, I have been able to do some cardio in down time. It is just going to be really interesting just to see how I feel getting back into actual football. I have done sprints, but we will see how it feels getting back into football when somebody is hitting me and I'm hitting somebody else. It's just going to be really interesting, and I'm just excited to get back out there."
On what the Browns can do to get their rushing attack on track:
"I think just not hit the panic switch. We watched the tape. We were critical on ourselves. It is just everybody has to do something, their job better, me included starting with me. [We will] Have a good week of practice this week and try to get our first W in Tennessee this week."
On the importance if QB Cody Kessler to play this weekend and build on his momentum:
"It is huge. I know he is going to do everything he can to get out there. We just have to do everything we can to keep him clean. That was an unfortunate thing to happen to him, but I know he is going to want to be out there. He is a competitor. He loves playing with us, and we love playing for him. It is going to be something that we just want to make sure he is capable of being out there healthy, 100 percent so we can get this offense going again."
On the play that Kessler got hurt after watching the film:
"Same thing like we talked about yesterday. It was just kind of a wrong place, wrong time. They got us. They called the right play against it, and the unfortunate thing happened."
On QB Josh McCown returning to practice this week:
"It is big. I'm sure he wanted to play that following week, but now that he has got some rest it will be good to have his leadership out there with us actually on the field. He is out there as a vocal leader, but his physical presence is huge for this team, and if he is out there, it is awesome for us."