The Cleveland Browns are committed to making the community a healthier place to live and develop. The First and Ten movement is centered around giving back to the community, and Cleveland Police Officers do just that through the Cleveland Police Athletic League (PAL).
As a part of PAL, Cleveland Police are able to give back to the community as volunteer coaches for youth football, basketball, baseball and more. Athletes play in the league each year, but don't always have equipment to play with.
"Last year 40 kids signed up, but there weren't enough mitts, so little things like this—sometimes we take for granted—are much appreciated," said Captain Keith Sulzer, from the Bureau of Community Policing.
Lu Vizcarrondo, a member of the Cleveland Browns Security Team, is always finding ways to get involved in the community. Through First and Ten, Vizcarrondo commits to give 10 hours back to his community by volunteering with local nonprofits. Because of his involvement with PAL as a child, he and the Browns Security Team spearheaded a Sports Equipment Drive benefiting PAL. 
Browns staff had the opportunity to donate items to the sports equipment drive to #give10 and give back to youth in the Greater Cleveland area, who play in PAL. The donation of proper sports equipment will be used to provide a safe and positive outlet for kids to play an organized team sport.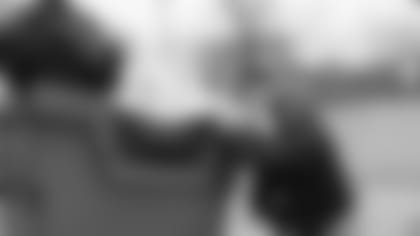 More than 160 sports items were collected and donated to PAL in late April. The donation included everything from golf clubs to stop watches, footballs and baseball mitts. The Browns family united to #give10 by donating to create a brighter future for the youth.
"Everything is for the kids," Sulzer said.
He believes wholeheartedly in the Cleveland Police Foundation's mission to keep inner city youth out of trouble and focused on becoming good citizens.
John Boykin (Berea Security), who played for PAL #6 football and basketball teams as a youth, credits his work ethic to the program. "They taught me teamwork, honesty and integrity," Boykin said. "Which geared me toward my career of becoming a police officer."
Boykin's experience as a child sparked an interest in his later 36 year career in law enforcement with Shaker and Cleveland Heights Police Departments. The impact PAL has on Cleveland youth wasn't just a sentiment to him, but a reality. Through the sports equipment drive, he hoped to give youth a chance to continue participating in sports, which could result in their excellence off the playing field.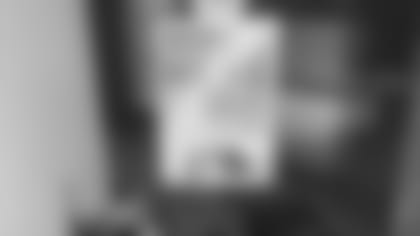 Vizcarrondo, who worked in corrections for 28 years, also knows the importance of opportunities and programs the Cleveland Police Athletic League provides for kids. When he was a child, he spent his free time at one of the recreation centers on the lower west side. Learning to box and play billiards at the then-repurposed fire house. The positive role models he encountered during his youth were supportive and helped him decide to pursue a career in law enforcement.
"My hope is that the sports equipment donated will show kids that people care," Vizcarrondo said. "It's all about giving back." Browns staff really jumped on board for the sports equipment drive to help their community.
It is all about giving back—give back to your community through The Cleveland Browns First and Ten movement. Have you taken the pledge? Give 10 hours and help your community! You can take the pledge on our website, or if you already give back, share your stories and photos with us.
Looking for ways to give back? Visit our website for opportunities to get involved and #give10 through our First and Ten community partners. Don't forget to Follow @BrownsGiveBack on Twitter and Instagram for the latest community news and updates. Use #give10 to share with us on social media.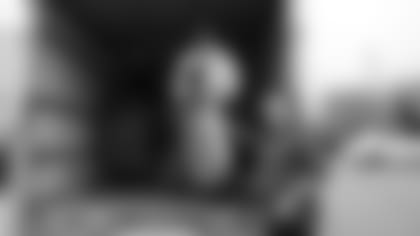 About Cleveland Browns First and Ten:
The Browns are dedicated to #give10 through the team's First and Ten initiative. Launched in June 2014, the Cleveland Browns First and Ten campaign is the team's community program, established to inspire fans to volunteer in and help their communities throughout the world by volunteering for 10 hours each year. Through First and Ten, the Browns are the only NFL club to promote a long-term volunteering program that unifies the team and its entire fan base, with the goal of impacting every individual's city across the globe, as well as the franchise's local community. All Browns fans are encouraged to join the volunteering effort by signing the First and Ten pledge on the team's website and by sharing their stories with #give10.
About Cleveland Police Athletic League:
Since its inception the Police Athletic League has provided opportunities for children in the community to participate in positive, wholesome sports, recreational, and extracurricular activities - providing thousands of children between the ages of 5 and 21 with an alternative to life on the streets. PAL hopes to divert children from negative influences and enhance a child's individual self-esteem, discipline, and actualization. PAL coaches help provide good role models for the children to interact with as they develop into adulthood. Cleveland PAL sponsors many sport activities throughout the year including: football, boxing, baseball, basketball, golf, tennis, and others. The vast majority of kids involved in PAL come from minority and low income families. To learn more visit clevelandpal.org.