The Browns were determined to slow down running back DeMarco Murray and a powerful Titans rushing attack that had plowed over their opponents through the first five weeks of the season.
Cleveland accomplished that mission on Sunday, holding the veteran Murray to 65 yards on 21 carries in an effort that watched defenders shadow his every move and swarm to him time and again. [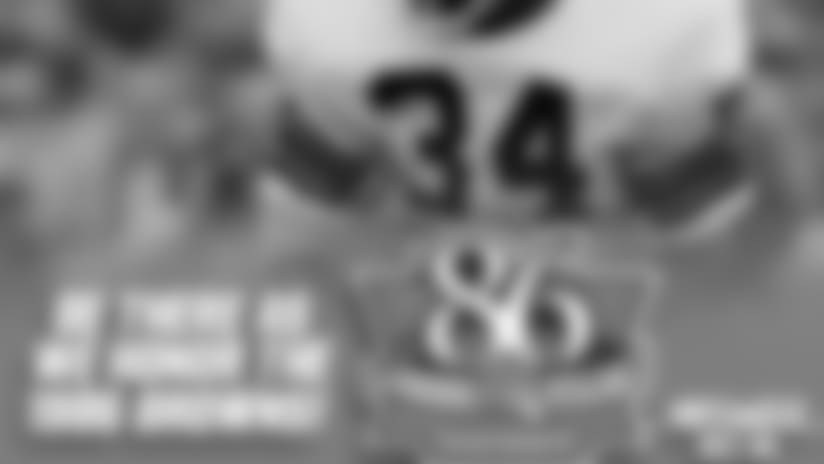 ](http://www.clevelandbrowns.com/news/article-5/1986-Browns-team-to-be-honored-1030/5bf3d609-a3ab-49e9-8ffe-2736870a4f04)
"We wanted to stop their run game. DeMarco Murray was their go-to guy. He was the second-leading rusher in the league," outside linebacker Christian Kirksey said. "We wanted to make sure we eliminated him from the game, which I think we did."
But the Browns didn't have enough answers for quarterback Marcus Mariota and a pass game that connected on four pass plays of 20 yards or more, including two 40-plus yard strikes that helped lead the Titans to a 28-26 win.
"He's a special player and so we just got to be able to control both aspects of the game as far as passing and running," second-year nose tackle Danny Shelton said. "I still feel disappointed with how many rushing yards we gave up, so I'm going to continue to keep working and continue to emphasize that with the defense."
"It's just one of those things that they played better today," Kirksey added. "We knew that he was going to have some plays here and there. He is a good quarterback.
"We just have to eliminate some of the big plays. Some of the deep balls and that long run he had – eliminate some of those and I think we will be fine."
Against a shorthanded Browns defense playing without Joe Haden (groin) and Jordan Poyer, who was taken to the hospital with a lacerated kidney after a crushing, blindside block during a punt return, the Titans continued to feed the ball to Murray. He gained gained more than half of his yards in the second half, though was unable to break loose.
"We still were going to try to get it to DeMarco. I think we blocked better to be honest with you in the second half. I was asked about that walking over here, what were the adjustments in the run game. We blocked them better," Titans coach Mike Mularkey told reporters after the game.
"I give that team a lot of credit for knowing what was coming and really doing a good job of defending the run, really good, and really stuck together. I give that team a lot of credit for really trying to come back."
Indeed, Cleveland's defense played a key role in buoying the Browns as the offense sputtered against a tough Titans front seven.
Kirksey said his confidence didn't waver despite a 15-point deficit late in the fourth quarter.
"I never lost faith. I always thought that we had the chance to come back. I never lose faith on that," he said. "That's all I was thinking about when our offense was driving down the field. You can't stop believing until the clock hits zero."
After all, the run defense stepped up when it needed to the most. Now, the Browns will work toward putting together a complete effort in Cincinnati next weekend.
"We're going to fight," head coach Hue Jackson said. "We don't know anything else to do but to do that. We're fighters. Our coaching staff are fighters so I'm not concerned about that. I'm concerned about finding a way to win. At all times, that's just what we've got to do. We've got to do it better, do it better than what we're doing it."