Donte Whitner preparing the defense to slow down New Orleans
Cleveland Browns safety Donte Whitner played in some epic battles against the Saints when he was a member of the 49ers. Whitner said the most impressive thing about quarterback Drew Brees is that he purposefully looks at the wrong side of the field to bate the defense, and then is able to turn his whole body and blindly throw to one of his many targets.
The mental chess match between Brees and the Browns' defense will intensify on Sunday.
"You can't let him read your mail – [meaning] not allowing him to know where to go with the football pre-snap," said Whitner. "We have to show him one defense and do something else. Everybody is going to have to be in tune with that. If you are in the middle of the football field, you're going to have to be disciplined. We can't allow him to manipulate us and move us. When we get opportunities to get our hand on the football, we have to get that ball."
Whitner and 49ers linebacker Patrick Willis rotated guarding Saints tight end Jimmy Graham the last few seasons in San Francisco.
Graham caught six passes for 41 yards in 2013 against San Francisco and an even worse four catches for 33 yards in 2012. Graham did go off on the 49ers in a playoff loss in 2011, scoring two touchdowns on five catches.
The 49ers mixed coverages on Graham as often as they could – zones, double coverage, man-to-man. Whitner says Graham truly does play the football like it's basketball. The key for the Browns will be beating him with quickness and not allowing him to get box out position on pass attempts.
The Browns coaching staff does have an open door policy for players to suggest certain types of schemes. Whitner said he went to the defensive coaching staff to give some suggestions, and they very well might come into fruition on Sunday.
Whitner, more so then any other Browns player, gets chills when he thinks about the home opener. The Cleveland native is urging fans to be as loud as they can at FirstEnergy Stadium.
"First of all, just get the win," said Whitner. "We have to get this win. Secondly, we really want to get this crowd into this football game. They can be our 12th man. Like in Seattle, they can help us with false starts, not allowing offenses to communicate. We really believe they can help us."
Brian Hoyer confident in his rookie running backs
*The Browns' starting quarterback can relate to Terrance West and Isaiah Crowell. Last season, Hoyer was fighting to make the roster, and by Week Three, he ended up taking over the starting reigns. * "This league is all about the next man stepping up and in this case there's two guys and I think that those guys showed that they can run the football in this league," said Hoyer. "I'm not sure exactly how [the Saints] will try to attack us, but I'm sure that those two have proven that on tape will have something to do with it." * After taking some bumps and bruises against the Steelers, Hoyer said his surgically repaired knee actually feels like the best thing on his body. * "Our sense of urgency is very high," Hoyer said on Wednesday in the locker room. "Obviously, coming off of a heartbreaking loss where we battled our hearts out in the second half and came within a few plays so we know how much this means and our goal this week is to be 1-1."
Jabaal Sheard plays well against the Steelers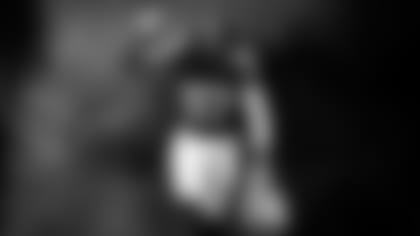 The highly popular football analytics website, ProFootballFocus.com, rated Jabaal Sheard as the Browns' second best defensive player against Pittsburgh, only behind Karlos Dansby. Sheard played 35 of 72 snaps, posted one sack, two quarterback hurries and three stops in the run game.
Sheard says the rapid pace at which Brees can read the progressions of his wide receivers is his greatest trait as a quarterback.
Desmond Bryant (wrist surgery) participated in a limited amount of practice on Wednesday. Sheard thinks the Browns' defense can only benefit if Bryant does return against the Saints.
"I'm happy to have him back," said Sheard. "He can handle those double-teams and keep them to himself, and free us up on the end (laughs). Des is a big guy. He's huge against the run and even better against the pass. He's spirit on the field, too. I don't know if you've ever seen him when he makes a play. He does that little roar, it gets everyone amped up."