Travis Benjamin is sneaky. Very sneaky.
On the 2-yard touchdown catch in the first quarter of Cleveland's 20-17 loss to the Redskins, Benjamin snuck away from the two men who were marking him in zone coverage and found himself waving his arms all alone in the back right corner of the end zone.
The play was a red-zone scramble drill, something the Browns have been practicing in training camp. It's a play that can win or lose a game in the regular season.
"I tried not to be noticeable," Benjamin said slyly in the locker room after the game. "I just put one hand up and kind of waved. When we made eye contact, he threw the ball."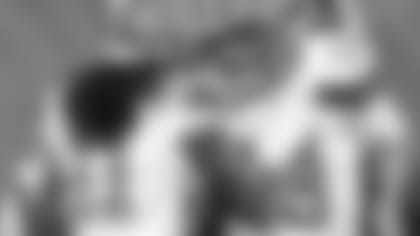 McCown had been looking for wide receiver Brian Hartline on the play, but he slipped on his route. The Redskins pass rush was collapsing on the Browns quarterback. The play appeared to be busted.
"I was just about to throw it away," McCown said, "and Travis was standing in the back of the end zone. It was one of those things. There was someone in front of me and I was looking like, 'Is he back there by himself? That's weird.' I threw the ball and was able to get the touchdown. It was good for us to cap off the drive that way."
"We were just rolling on all cylinders," Benjamin said. "Josh was on point with everything."
Earlier in the drive, Benjamin drew a key, 35-yard pass interference call and was also the first returner to trot onto the field Thursday night for the Browns. He finished with two catches for 10 yards.
"I've been feeling good about myself," Benjamin said. "I'm healthy now. I'm removed from the ACL. I just put all my effort and everything toward being better this year for the Browns."