A smiling Joe Thomas on Wednesday joked there was an extra layer to Sunday's challenge against the New England Patriots. [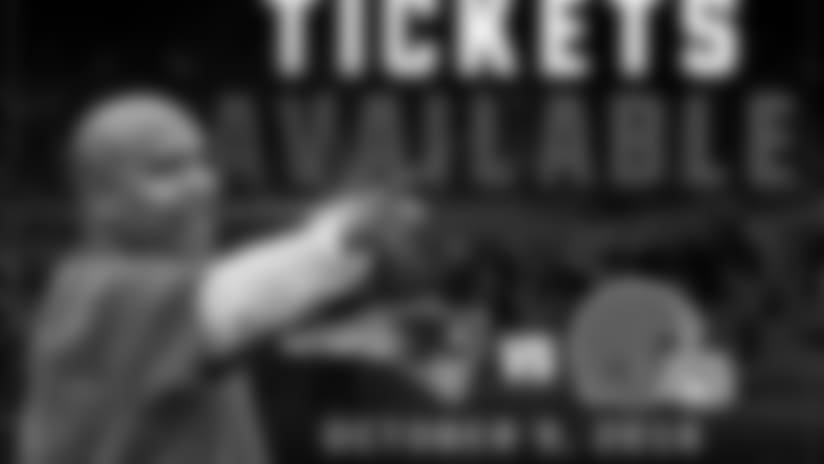 ](http://www.ticketmaster.com/FirstEnergy-Stadium-Home-of-the-Cleveland-tickets-Cleveland/venue/40971?camefrom=CFCBROWNSWEB_ARTICLES)
"It is going to be a great challenge for us because we don't have any film on him this year so far. Who knows what he is going to come out and do? Who knows?" Thomas said. "I know that (Patriots Head Coach Bill) Belichick and the Patriots, they like to be unpredictable. It is a big challenge for our defense this week."
That's the rub. There's years and years of film on Brady and the Belichick-coached Patriots, and it only affirms what kind of opponent Cleveland is prepared to face in its return to FirstEnergy Stadium.
Brady, who was suspended for the first four games of the year, is poised to make his 2016 debut Sunday against a Browns team that is hungry for a win after coming oh so close in its last three games.
The Patriots did all right without the four-time Super Bowl champion, amassing a 3-1 record during his absence, but they'll be coming to Cleveland looking for redemption after a shutout loss to the Bills and, perhaps, at full strength for the first time all year with both Brady and tight end Rob Gronkowski, who has been limited, back in their usual roles.
Asked about the prospect of facing Brady in his first game of the 2016 season, Jackson smiled and said "not fun at all."
"He is a tremendous football player and competitor, and he will be chomping at the bit. He has not had his passion, which is football, other than his family and his life, over the last four weeks so he will come back ready to play. No question about that."
For the Browns offense, which has outgained its last three opponents thanks to a bruising running game that currently ranks first in the NFL, there's an understanding New England will do whatever it can to limit the team's top strength. The Patriots rank 15th in the league in rush defense, but Thomas believes they'll roll out some "big time wrinkles" to limit Isaiah Crowell and Duke Johnson Jr., who are Nos. 1 and 2 in the NFL in yards per carry.
There's certainly respect for the Browns running game on the other side.
"Coach Jackson does a good job of keeping the defense off-balance with some of his multiple formationing and movement, but in the end it's all about fundamentals," Belichick said. "It's a good fundamental team. They block well, they're very good at double-team blocks, they create movement on double-teams, do a good job of pulling, the backs run downhill, Crowell's strong, tough, breaks tackles, makes a lot of yards on his own.
"This is a tough, well-disciplined, well-coached football team that is good fundamentally. They don't make many mistakes. They make you execute well against them. This will be a big challenge for us. We know that."
It will be rookie quarterback Cody Kessler's third start in the NFL and first at FirstEnergy Stadium. He was 7 years old when Brady made his NFL debut.
"That can't have any factor in my mind," Kessler said. "Obviously, I know that he has done a great job of putting up points and getting things in the right position to make plays. I can only control what I can control. That is how I go out on offense and play the game and continue to convert on third downs and have these long drives, run the ball well and just continue to extend drives."
The challenge for Cleveland's defense, which has been tough during stretches throughout the first four games, starts, of course, with Brady, who has two playmaking tight ends in Gronkowski and Martellus Bennett, a reliable No. 1 wide receiver in Julian Edelman and a LeGarrette Blount-led running game that ranks third in the NFL.
The Browns may not have film of that group all together in 2016, but there's more than enough institutional knowledge to know what to expect.
"You can't really get too much involved that – he is what he is, he is going to be able to make his plays, but at the same time we have to make sure that we are in our gaps," defensive back Joe Haden said. "We have to make sure that we are doing our things and making sure we are winning our one-on-one matchups so end of the day, if the guys are not open, he can't throw the ball. You have to make sure we are on top of our stuff."