*K Billy Cundiff expressed his excitement to back to work after signing his contract extension.
---
On Friday's "Cleveland Browns Daily, Driven by Liberty Ford," co-hosts Vic Carucci and Nathan Zegura discussed the latest news on Browns center Alex Mack, who told USA Today he would be willing to test the free-agency market.
Doug Dieken, from the PNC Bank Cleveland Browns Radio Network, said he feels Alex Mack wants to stay in Cleveland, but doesn't blame him for exploring other options.
Doug Lesmerises, beat writer for the Ohio State Buckeyes, joined the show to discuss Friday's Pro Day in Columbus, focusing heavily on linebacker prospect Ryan Shazier and running back prospect Carlos Hyde. Daniel Jeremiah, NFL Network draft analyst, spoke with Vic and Nathan about how he would utilize the Browns' draft picks to best fit their needs.
Browns kicker Billy Cundiff joined the show only one day after he signed a contract extension with the Browns to express his excitement to get back to work.
Here are some highlights: Vic Carucci: "Alex Mack did an interview with USA Today, in which he discussed his future. In reading this story and going through it, it seems to open up the idea that Mack is determined to see what else is out there. When a player gets to the point of becoming a free agent, he wants to experience the chance to have the entire league bid on his services. But there is a reason why (the Browns) prioritized him, which shows they don't want to lose him. You take Alex Mack out of the equation and you have some major overhaul that needs to be done. Keeping him is vital to improve the Browns' offensive efforts. When the hierarchy of this team gets on a plan to go personally talk to him, you make it clear that you want him. As I sit here right now, I would anticipate him getting matched, or ending up in Cleveland with a one-year deal." Nathan Zegura: "I know retaining Alex Mack is the number one priority for the Browns. In a way, I think it was taken as an olive branch from the Browns in the sense that they will allow him to test free agency, give him that experience, but at the same time, they will have the opportunity to keep him if someone makes the offer that they want. You want to read in the paper that he wants to be here, especially after the Browns basically rolled out the red carpet for him. I know they are doing everything they can to make him want to stay here. However, it certainly sounds like he is going to test free agency. I think there is a likely scenario that he will not get a long-term offer from anyone. If he does, I believe that the Browns would be willing to match pretty much any offer, even if it would make him the highest paid center in NFL history. I think they are hoping he signs an offer sheet somewhere. Then it's done and the Browns can sign him and keep him."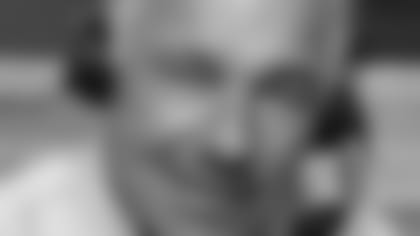 Doug Dieken: "I don't know if it's the fact that his heart isn't with the Browns, but I think it's about taking a year to find out if the team is going in the right direction. It will give (Mack) an idea of what is out on the market and it also gives the Browns an idea what the value of a center is around the league. He's a player who wants to know what his value is. The one thing a player wants besides money and winning is respect and Alex is a guy who gives one hundred percent, all the time. The fact that (Jimmy) Haslam, (Mike) Pettine, (Alec) Scheiner and (Kyle) Shanahan flew out to California to speak with him, that shows respect. Now it's a matter of whether this program can move in the right direction. He's an extremely smart guy. The fact that he can move on his feet, that's when you are able to make small plays in to big plays. He brings the total package to the table as far as a center goes."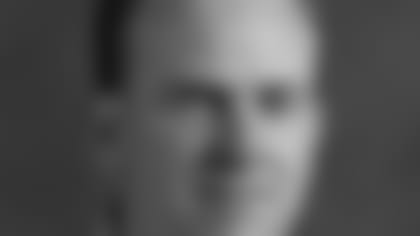 Doug Lesmerises: "Carlos Hyde did not run the 40 today. He hurt his hamstring at the Combine, so he chose not to do it, but it sounds like he may come back another day and try to run it. He did positional drills and looked good while catching the ball. Obviously, we know what the deal is with running backs in the NFL, but I think he's a fairly safe pick. He has really no injury history, he has good size, falls forward, he can block and has good hands. He's not a game-changing back, but if you are going to jump in the pool and take a back early, he's the kind of guy who could make sense late in the first round, or early in the second. Ryan Shazier is an explosive athlete. The best thing he does is chase guys down and tackle them. He's a read-and-react guy who can play off blocks and get to the ball carrier. I think he's a first round pick. Out of anyone coming out of Ohio State, he's the guy who I would take first."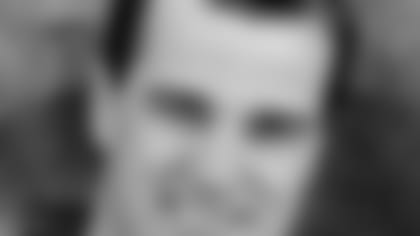 Daniel Jeremiah: "I think there are better players available at the number four spot. So, if I were to stay true to my grades, I wouldn't take (Teddy) Bridgewater at four, but would circle back with my twenty-sixth pick to get a quarterback then. If they did decide to take a quarterback, though, I would take Bridgewater or Manziel. At least then they are addressing the quarterback issue. If Sammy Watkins is available, I would take him at four. He would be exciting to watch paired up with Josh Gordon. The Browns are set in terms of their front seven on defense, but you could make a strong pitch to throw Khalil Mack into the equation. When you look at this team, they need to find a way to score points, which is why Sammy Watkins would be their best fit. Odell Beckham (wide receiver from LSU), though, is very intriguing to me. If they took Bridgewater or Manziel at four, and turned around and got Beckham later in the first round, it would be considered a home run."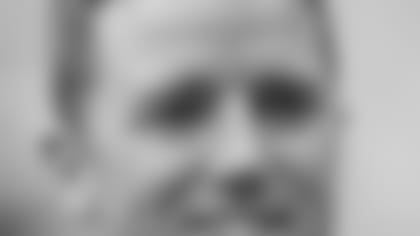 Billy Cundiff: "I really enjoyed my season last year and I'm excited to get back to work and get things turned around. For me, the focus is about trying to be as consistent as I can. I really enjoy working with (special teams coordinator Chris) Tabor. I enjoy him as a person and a coach. Coach Tabor is a really great teacher of the game. He really knows how to develop his talent and the patience he had (last season) with the young guys was amazing. I've heard nothing but good things about (Mike) Pettine. He has a great reputation around the league. I'm excited to see what happens. I know we'll have a good defense and things will get turned around in the offense. I want to be a part of the team. I want to see things turn around and give the fans what they want: a winning season."