*WR DeSean Jackson was up for discussion and where he could potentially fit as a Cleveland Brown.
---
On Monday's "Cleveland Browns Daily, Driven by Liberty Ford," co-hosts Vic Carucci and Nathan Zegura agreed on the fact that former Philadelphia Eagles wide receiver DeSean Jackson would be a detriment to the Cleveland Browns if signed as a free agent.
Sal Paolantonio, NFL reporter for ESPN, joined the show to discuss Jackson, along with his thoughts on the best quarterback prospects in the draft. Jim Donovan, from the PNC Bank Cleveland Browns Radio Network, provided his insight on whether or not the Browns should pursue Jackson.
Je'Rod Cherry wrapped up the show as Vic and Nathan posed three questions to the three-time Super Bowl champion.
Here are some highlights: Vic Carucci: "There are reasons beyond the money that DeSean Jackson isn't in Philadelphia anymore and to get him here in Cleveland would cost the Browns more than they should even think about investing. Part of the reason he's not with the Eagles is that they see what everyone else sees. This receiver class is so deep that they don't need to spend big to get a decent guy. I don't know what he is like in the locker room, but I certainly have questions about his off-the-field character. At the same time, it's incumbent on the team to get to the bottom of what the guy is all about, because there is a history and a background with DeSean that has to be sorted out. Character-wise, I just don't think Jackson is a right fit for the team, especially a team as young as the Browns. (General manager Ray) Farmer and (coach Mike) Pettine are okay with having salty guys here, but salty with the understanding that you are a part of the program and it's not all about you. That's something you wouldn't get with Jackson." Nathan Zegura: "Is (Jackson) a good player? Absolutely. Is he a dynamic player? Yes. But the Eagles just walked away from that, despite his amazing statistics. On the field, he is an A-plus player, but off the field is another story and when you have a guy here like Josh Gordon, who is one strike away from a year-long suspension, bringing a guy like DeSean in to the locker room may not build the type of environment that a young team like the Browns need. One of the things that Farmer and Pettine have been steadfast in bringing to Cleveland is guys that will help change the culture of this team. They are looking for guys that are here to help build the environment of the locker room and having someone like Jackson, whether his accusations are true or not, could pose for a hazardous situation. There are plenty of guys in this year's draft class who have close to the same amount of talent as DeSean, who you could sign for a heck of a lot less money."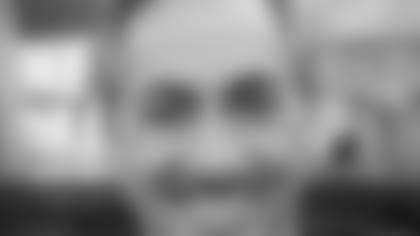 Sal Paolantonio: "The Eagles have been trying to trade for Jackson for two months and they could not find a trade partner. The root of the problem is money. They did not want to pay him a new contract; they believed he was overpaid and decided that was it. His problems lie within his sketchy background, poor work habits, lack of a solid relationship with his teammates, and the fact that he has two concussion already. …It's clear that Mike Pettine and Ray Farmer want to do their own thing for their workouts and they would rather get a guy in an unscripted situation, and I like that approach. But everything I've seen from (Blake) Bortles and (Johnny) Manziel suggests to me that they are first round, even top-ten quarterbacks. The Browns are in a position to dominate this draft, in a way that is really remarkable. They have a great opportunity and they need to take advantage of it. I don't know what they will do at four, but I think they are going to do their work, grind it out, and mold this football team in to the image they always thought they could."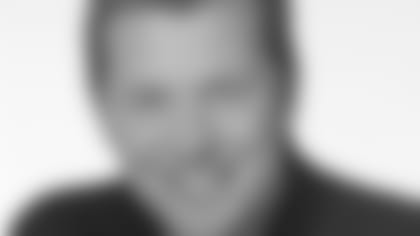 Jim Donovan:"I don't think the Browns could handle a personality like Jackson. What I've noticed is, if something is troubling him, whether it be his contract, a coaching decision, whatever, he took that out on to the field and did not perform the way his team needed him to. I worry about his attitude. I think he's a temperamental player, at times a great player and can take a game and win it, but there are times when he pouts his team and himself right out of a game. …I don't think the Browns feel there is (a quarterback) that is the total eclipse out there. I think they feel there is a group of them and they are all even, maybe one slightly ahead of another on some charts, but I don't think they feel that there is that number one guy to take at the number four pick." Je'Rod Cherry:"After all the pro-day workouts, I have to go with Johnny Manziel as my top quarterback prospect. He put on his helmet and shoulder pads and went out there and put on a show. Before all the pro days, I had Teddy Bridgewater as my top guy, but you have to factor in the idea that all eyes are on you and you have to look at how the guy handles the pressure. If you can't do that that shows me there are issues with your game. I put about twenty-five to thirty percent stock in the pro day. For me, I'm looking at the guys from a psychological standpoint. Is he giving me that same body language that I see in practice or in a game? How does he do with everyone watching him and knowing it's all about him? That's what I'm holding stock in. It's obvious that no one from the Eagles is missing (DeSean Jackson), which lets you know that he's not a team player. But at the same time, we know he is talented and if I'm Farmer and Pettine, I'm looking at improving my chances of winning. If he will let me do that and if Brian Hoyer can look him in the eyes and tell him to shut up and catch the ball, and (Hoyer) has that leadership ability to do so, then I would take him."