*The NFL Owners Meetings are currently being conducted in Orlando, Fla.
---
On Tuesday's "Cleveland Browns Daily, Driven by Liberty Ford," co-hosts Vic Carucci and Jim Donovan, who is filling in for Nathan Zegura, put into perspective the strong possibility of Brian Hoyer competing for a starting spot against a rookie quarterback.Nate Ulrich, from the Akron Beacon Journal, joined the show from Orlando, Fla., where he had the opportunity to speak with head coach Mike Pettine along with other reporters covering the NFL owners' meeting.CBD went around the league to discuss different draft and free agency needs of the New York Jets and Oakland Raiders, by speaking with Randy Lange of NewYorkJets.com and Vic Tafur of the San Francisco Chronicle, respectively.Jim Corbett, from USA Today, weighed in on some current issues and legislation being discussed at the owners' meeting.
Here are some highlights: Vic Carucci: "The way this offseason has been going, I could easily see the so-called big three quarterbacks (Johnny Manziel, Blake Bortles, and Teddy Bridgewater) take a fall in the draft. You pay the price for taking a chance and missing on a guy. Teams are trying to find those answers and you don't want to be in that quarterback area of indecision; that space between hoping you have that guy and not having that guy. When you think about the Browns, you want to say there is an answer with Brian Hoyer, but I still think there's more faith there than anything else. I'll respect any decision this team makes (on a quarterback), if it's a collaborative decision."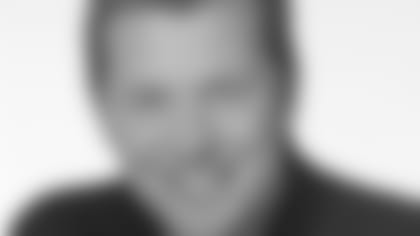 Jim Donovan: "If you notice, everyone around the league is playing it really close. No one is tipping their hands to any direction they may be leaning towards in the draft. We have to trust that the Browns will get the guy they want and the guy they think they can get. They will pick their guy in due time, when it's responsibly right. They have every piece of tape they need and have watched a lot of games on each of these guys. I know there are a handful of guys coming out this year, but I just wonder if any of them are those franchise-makers. There could be a massive drop in the first round from what people are initially expecting. There is an acceptance in Cleveland with Hoyer, and I think everyone really wants to put all the pieces around him to make him succeed, but there isn't that blatant, 'he's our guy' feel. The Browns just need to define a system and stay with it and everyone, not just the quarterback, needs to get used to the system. That's their biggest first commandment."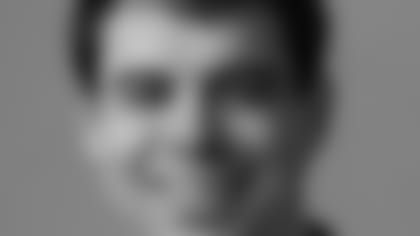 Nate Ulrich:"We were able to speak with Pettine today. It's Cleveland, so the quarterback is a hot topic. My basic big-picture take away with him is that the Browns know that they could have a starting quarterback who is a rookie, but Pettine made it really clear that it doesn't mean the guy will be picked fourth overall. He made it clear that he thinks it's a deep draft class and it's not the big three that necessarily has to be picked. A starter may come from that second tier of the draft. We know the Browns are drafting a quarterback, who could be a starter, but there will be a competition with Hoyer, no doubt. But don't be surprised if the Browns pick another position other than quarterback at four. As far as a veteran quarterback, I don't see them taking (Mark) Sanchez. There are mixed reports coming out of the New York media that Pettine is a fan and also that he's not a fan. I just don't see the interest being that strong. From a reporter's standpoint, Pettine is a quote machine, but he really didn't elaborate on the (Rex) Grossman topic, which makes me think they are interested in him."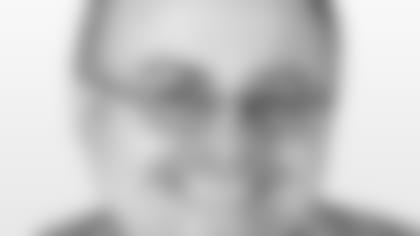 Randy Lange:"From the fans' reaction, it's pretty split down the middle about (quarterback Michael) Vick (joining the Jets). Some people think it's great and then half of the people don't forgive him for the crimes that he spent time in prison for. But the Jets feel he has paid his dues and he was brought in to play football. Sanchez did well here for a period of time, but struggled when things seemed unsteady around him. Wherever he lands, he will give a good, honest effort. The Jets number one need is a wide receiver, cornerback, and maybe a tight end."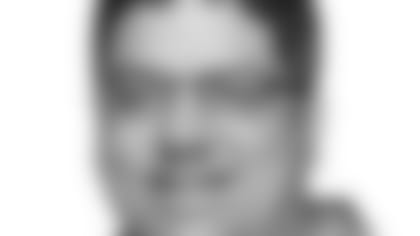 Vic Tafur:"People seem to be pretty hopeful about Matt Schaub. I think they are looking at him as a guy for the next two or three years. They feel he's ready to prove himself again. The Raiders said they will still take the best player available in the draft, whether it's Sammy Watkins or Khalil Mack, but I don't see them taking a quarterback at four anymore."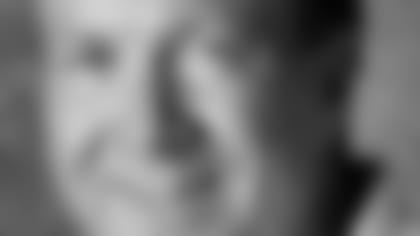 Jim Corbett:"Some legislation was passed around the owners meeting and now the referees can consult the NFL headquarters on questionable calls, where the league has all the games broadcasted from many angles. The officials there can help the game officials assist on a replay call, or to give the crew guidance on what needs to be done. It helps streamline the process and leads to a more consistent game. Also, dunking over the goal posts after a touchdown will be illegal. I think that's a good move. It takes away from the fun aspect, but you also have to look at player safety. The playoff expansion will be tabled until next year, but I think it's inevitable and just a matter of everyone getting their arms wrapped around it. Going forward, if they do it right, it will be a good thing for the league."