*UCF Head Coach George O'Leary spoke to QB Blake Bortles' talents on Monday's Browns Daily.
---
On Monday's "Cleveland Browns Daily, Driven by Liberty Ford," co-hosts Nathan Zegura and Michael Reghi, who is filling in for Vic Carucci, discussed quarterback prospect Blake Bortles, who seems to be moving up the draft board.
George O'Leary, Central Florida Knights head coach, discussed the attributes that Bortles can bring to the NFL over the other quarterback prospects. Doug Dieken, from the PNC Bank Cleveland Browns Radio Network, discussed his theory on what the Browns will do with their number four pick, in addition to addressing further needs at the guard position.
Je'Rod Cherry wrapped up the show as Nathan and Michael posed three questions to the three-time Super Bowl champion.
Here are some highlights: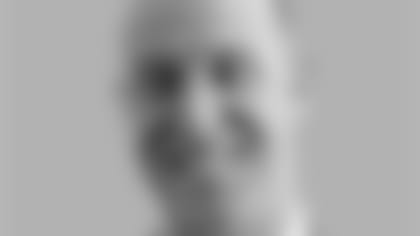 Nathan Zegura: "I find it interesting that a league source was quoted for saying that (Blake) Bortles will be the first to go in the draft. Of all the people you think would go to bat for a player, it would be a head coach. (George) O'Leary did not come on this show and beat the drum about Blake being a franchise quarterback or the best quarterback in the draft. That raises some questions for me. The number one thing he flaunted about Bortles was his size. He didn't tout his ability to read coverage or be a leader. What came out multiple times was that he could see over defenses better than (Teddy) Bridgewater based on his height. A lot of people have the body, but I think the quarterback position, more than ever, is won with your mind. The one thing I will say about whoever comes to the Browns is that they are going to come into a better situation. They will have Josh Gordon and Jordan Cameron to throw the ball to and hopefully a better defense. The Browns are close and with this draft, they have the opportunity to infuse so much talent to really make that jump this season." Vic Carucci: "What we have been hearing is the idea that this team is not going to be built on a quarterback-dependent model. It is going to be driven much more by the defense, a strong running game, controlling the clock, and physical play. That means your quarterback does not have to be your key difference-maker and the realization of what this draft has to offer and what is already on the team is unlikely to render that kind of guy. The kind of quarterback to carry your team isn't in this draft and the Browns don't expect him to be from this draft. I think we are starting to see somewhat of a consensus of a cornerback and a wide receiver within the first few picks, and at some point, drafting a quarterback. My top-three picks, as of today, would be: (4) Blake Bortles; (26) Kyle Fuller, and (35) Kelvin Benjamin."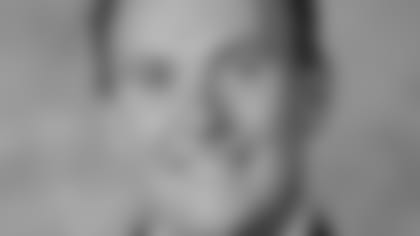 Michael Reghi:"I'm still going to say that I'm not taking any quarterback at four. I like the position players of Khalil Mack, Sammy Watkins, Greg Robinson, Mike Evans, Jake Matthews, or Kyle Fuller too much to take a quarterback. It's surprising to me that (Blake) Bortles' coach didn't sell him more to us. He wasn't over the top on a crusade to do a sell job for his guy. He was very methodical at explaining to us why he thought the attributes and intangibles were there. Blake is more athletic than you think. He can move, throw on the run, get outside the pocket and make some plays. I'm intrigued by him and if the Browns are going to miss, then miss big. At the end of the day, what you see at practice and how you play during the season should be at the top of the list on how you evaluate your players. I don't care that much that (Teddy) Bridgewater didn't show the way he wanted to on his pro day, just like I'm not going way over the top on the kids who did show up."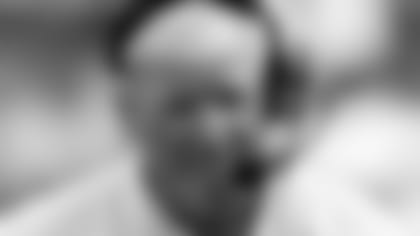 George O'Leary:"If you draft Bortles, you are going to get a very good athlete that has the stature needed in the league to see over the line of scrimmage. I think very few quarterbacks come out of the draft as franchise guys and I think a lot of the guys playing now were once understudies. That shows how difficult it is to play in this league. Blake is a film rat as far as looking to get better and there is no question he has a great head on his shoulder as far as understanding schemes and coverage. I think there are a lot of good quarterbacks coming out, but I think the biggest thing they all have to work on is the time, delivery and speed of the game. It's much quicker and much more disguised. Both Blake and Teddy (Bridgewater) are similar in making plays, but the advantage that Blake has over Teddy is his size and the better vision he has down the field. Blake has the stature. He can see down the field, escape the rush, and still keep his vision. He's going to escape the rush looking to throw, not run, but he does have enough speed if he needed to get a first down. He's a real coachable kid and wherever he ends up, he will eventually be a really good quarterback."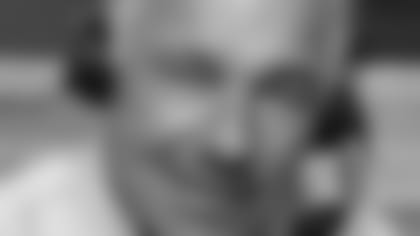 Doug Dieken:"I think of the quarterbacks, I like Blake Bortles the best because of his size-factor, but with that being said, it's being noted that he has a lot of other work to do and we are becoming an impatient town. At four, I would take (Sammy) Watkins, if he was still there. We talk about this being a passing league and having him besides (Josh) Gordon makes him the guy I want to take. We also have to get more athletic at the guard position. They have to be able to move their feet, so somewhere in the draft you have to pick up a guard with some athletic ability. On the other hand, we have some raw projects on the team. There are a lot of good, core players here in (Alex) Mack and (Joe) Thomas, who are Pro Bowlers. Then at the skill positions you have (Jordan) Cameron, Gordon, (Joe) Haden, (Karlos) Dansby, and (Donte) Whitner, but the bottom line is it's still a draft-and-develop league. I think (Mike) Pettine is going to put a stamp on the style of football he wants to play and if you can put the continuity together to build on it, then you have a chance." J'Rod Cherry:Who do you want the most at no.4? "If I were in the position of Ray Farmer and Mike Pettine, I am, without a doubt of hesitation, taking Sammy Watkins at four because he makes the biggest immediate impact to my offense."
If Jerod Cherry had a big board, who are your top 4 QBs? "My topped ranked quarterbacks are Johnny Manziel, Derek Carr, Blake Bortles, and then Teddy Bridgewater. Manziel is the most dynamic player with the most NFL potential. Carr has the pedigree from his brother (David Carr) who he can talk to about his failings and successes. That's a huge help when you know how to operate in that world. Bridgewater is ranked last because throughout this entire process, he has done nothing to show me he is worthy of the position."
Where do the Browns rank in free agency among teams in the AFC North? "I find it very refreshing that the Browns are trying to win now. I rank them very high for what they have done in free agency. We are the front runners as far as being active to win games immediately."