*Louisville QB Teddy Bridgewater conducted his Pro Day on Monday.
---
On Monday's "Cleveland Browns Daily, Driven by Liberty Ford," co-hosts Vic Carucci and Nathan Zegura reacted the Browns' signing of running back Ben Tate and Teddy Bridgewater's less-than-perfect performance at the University of Louisville's pro day.Jim Donovan, from the PNC Bank Cleveland Browns Radio Network, offered his early impressions of Tate and the success the Browns had in their first week of free agency. Jody Demling, publisher for the Cardinal Authority, joined CBD to discuss Bridgewater's showing.John McClain, from the Houston Chronicle, spoke with Vic and Nathan about Tate's time with the Houston Texans and the future of Texans quarterback Matt Schaub.
Here are some highlights: Vic Carucci: "Methodically, I think signing Ben Tate was a really good plan. It adds a piece to the puzzle that was basically nonexistent. He's a player who fits really well with what you want to do and it's obvious that (Kyle) Shanahan's running game is ideal for this guy. It seems like they found a player who wants to be here, which seems to, fortunately, be a common theme with the free agents the Browns have signed. …Teddy Bridgewater's pro day has been reported as 'average at best.' A bad pro day doesn't mean I give up on him as a prospect, but I am surprised at it. I thought a pro day would be when he would be at his absolute best, in a controlled setting that he is comfortable playing in. Today may have been reinforcement that there isn't a slam-dunk quarterback in the top five of the draft." Nathan Zegura: "What I like most about Ben Tate is that he clearly wants to be here. He's fired up and has already embraced the fans and the city. I think he sees this as his opportunity to be a big-time difference-maker in this offense. He's familiar with this type of scheme and I think he will thrive working under Kyle Shanahan. …For a guy like Teddy, who is known for his consistency and accuracy, it has to give you some pause and makes you wonder why, in a situation where everything should have gone smoothly, it didn't. I think we can all agree that since last week (the start of free agency) this team has got a lot better. But it makes you wonder if Bridgewater blows it, does that incline them to take someone else at the number four spot? Are they going to think along the lines of Seattle and get all the pieces and assets in place first, and then focus on a quarterback? By the way they are assembling this team, you get the sense that they want to load it up with as many good players as they can, and maybe focus on winning with Brian Hoyer. I have comfort in knowing that there is a true sense of a plan in place and a plan to build off of. You get the sense that there is a clear emphasis on the 2014 season."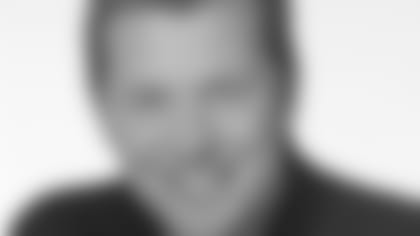 Jim Donovan:"It's amazing how much better the Browns are today than they were a week ago. They have done an amazing job and have been really aggressive this past week. The running back position became a default last year once the Browns traded (Trent) Richardson and, frankly, the running game was a null and void. When I met Ben Tate on Saturday, he seemed really determined and has been all throughout his career. He feels he has to prove himself as a running back and now he is the featured guy on a team who desperately needs it. It was so good to see how turned on he was by all the interaction and welcome he was getting from Browns' fans on social media. He got a little taste of what it's like to be a part of the Cleveland Browns. Part of the responsibilities of these new guys is to change the culture here, too. These guys are coming in here from winning programs and after playing in some huge games, so it's going to be very important that they play well and lead well. This has been a very aggressive, smart, calculated first week of free agency. I applaud what the Browns have done so far."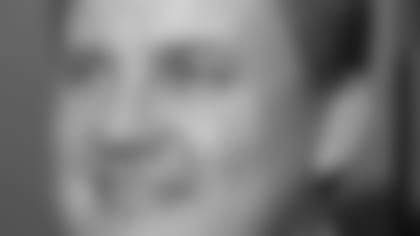 Jody Demling:"I thought Teddy's pro day was average, at best. You could tell he looked a little disappointed. He missed some throws, especially some deep throws that a lot of the scouts wanted to see him make. You have to take it with a grain of salt, though. He didn't perform at a high level, but it wasn't awful. He just looked uncomfortable at times. He's never been a kid who faulted under pressure before and I think this was the first day where he really felt it and buckled a little bit. He put on a good front with the media and said it wasn't up to the level he wanted it to be. I don't know if he will fit great with the Texans, but if he makes it past the Jaguars, I would be surprised. He's so calm and smooth and does everything so effortlessly. When he has the shoulder pads and helmet on, it looks so easy to him and he does it in the biggest games and against the best teams."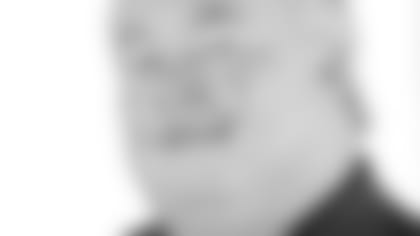 John McClain:"Ben Tate's is a good contract for the Browns. Ben does get hurt a lot, but he's a physical player, runs between the tackles and is real quick. He wanted to be a starter in Houston, but unfortunately fell under Arian Foster. Now, the Browns have a guy who, in my mind, will be a thousand-yard rusher without a doubt. I think Matt Schaub needs to go somewhere else and I think he will, come the start of the season. The people and media here treated him terribly, so it's just a matter of time before he goes elsewhere. There's no doubt in my mind he can still play, but if (the Browns) get Schaub, why do you need (Brian) Hoyer? If anything, I could see the Browns trading Hoyer in order to get Schaub."