*On Monday, The Cleveland Browns placed the transition tag on Center Alex Mack.
---
On Tuesday's "Cleveland Browns Daily, Driven by Liberty Ford," co-hosts Vic Carucci and Nathan Zegura discussed the meaning of the transition tag the team placed on Browns center Alex Mack. They also turned to Twitter to answer some of the common questions from listeners.
Tom Withers, from the Associated Press, joined the conversation with his thoughts on what the transition tag means for Mack and the rest of the team.
Browns president Alec Scheiner joined Vic and Nathan to discuss the 2014 ticket prices, stadium renovations, and provide insight on the business side of the franchise.
Paul Peck, play-by-by voice of the University at Buffalo Bulls, provided details on highly regarded linebacker prospect Khalil Mack.
Here are some highlights: Nathan Zegura: "The good news is, Alex Mack will be here for the short-term, which hopefully will turn in to a long-term deal. Basically, with the transition tag placed on Mack, it allows the market value to be set for him. In a situation where they can't come to an agreement and he enters free agency, the Browns may be bidding blindly for his services. Now, if the Browns turn around and match that deal, Alex is under a long-term deal with the Browns. A lot of teams are unlikely to make offers on players who have been transition tagged, so they have a better opportunity now to get this deal done. The biggest reason for going this route is allowing other teams to put a feeler out there to see how much Alex is worth. If another team makes an offer, it will hopefully allow the Browns to match that offer and wrap the negotiations up. The ultimate goal here is to sign him for a long-term deal." Vic Carucci: "Transition tags are rarely used in the NFL. It essentially stopped being used after teams started taking advantage of the fact that teams don't get compensation if they don't match the offer the player gets from another team by putting in prohibitive clauses known as "poison pills." It's a risky move, though, because a team can still make an offer that the Browns might find financially prohibiting because it's an amount set higher than they thought it might be. If that's the case, the Browns could end up with nothing out of this deal. If you are weighing the factors, the Browns hope that Alex Mack is able to clear the air about questions as to what he is worth in the open market. The bottom line, from the Browns' standpoint, they are transitioning to this new Kyle Shanahan outside-zone offense. It's crucial to have that anchor to lead the charge. Alex Mack is that anchor. The fact that the Browns didn't get a long-term deal done is of concern to me."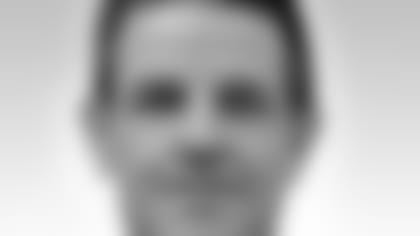 Tom Withers: "I was really sad to see D'Qwell (Jackson) go. He was one of the few athletes I've covered who is truly engaging and you could tell he was a true leader. Those are going to be big shoes to fill. I hope some of the younger guys can grow in that leadership role. I've gone back and forth on the whole (Alex Mack) transition tag and who gained more leverage, and it seems to be a stalemate. The hope is that the Browns can lock him into a long-term deal before the March 11 deadline. I genuinely think he wants to come back to the Browns, but over the five years he's been here, the Browns are 23-57 with four head coaches. You can understand if he is dismayed at the directions the Browns have gone. I saw (Mike) Pettine yesterday and he did not rule out re-signing Ward. So, I have the hope they will make a run at T.J. You look at the successful teams around the league, and they spend the money to keep the players they want. If the Browns want to be successful, they may need to spend the money to do so."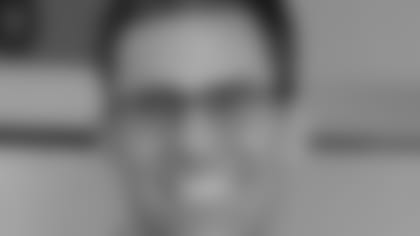 Alec Scheiner: "The Cleveland Browns won't be raising ticket prices for the 2014 season and this is good news for our fans. It shows that (Browns owner) Jimmy (Haslam) understands our fans and listens to them. Despite the stadium renovations taking place, it wasn't the time for us to raise the ticket prices. …When (Jimmy) looked around the league, he saw that our (front-office) structure was a little unique compared to other teams. He decided to streamline it and I look at that as a reasonable decision by a smart business man. This is a hard business to win in and if people aren't working well together, you don't have much of a chance for success. I can tell you this, Pettine and (Ray) Farmer are working really well together, and ultimately, they are the most important guys here. They are egoless and it should give you a lot of optimism about the future when you see them working together the way they do. I went through the coaching interview two years in a row and Mike really stood out in his intelligence, as did Ray. Mike and Ray are very smart and really think about and study different ways to win. I see no reason why they will not be successful."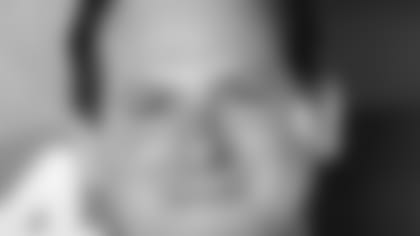 Paul Peck: "It was pretty unbelievable to see all 32 NFL teams here with their scouts watching Khalil. It was a crowd unlike any I've ever seen, so it was pretty cool to see all eyes on him. I sensed that he wasn't happy with his 40-time at the Combine, so I wasn't surprised he ran it today (at Pro Day). He ran a 5.45, which he seemed very pleased about. I think if there were any lingering questions about him, he put them to bed today. Khalil can do it all and that's what makes it so fun to watch him. He is primarily a pass-rusher and that's what appeals to the NFL coaches. His most athletic plays happen when he drops in pass coverage. He can stop the run, chase around from the backside, and chase guys down the field. There's not much he can't do. He's a humble kid and a nice kid to be around. He had to fight his way to get to where he is and I have a feeling that NFL scouts love talking to guys like that. That sets him apart from a lot of other guys and it has molded him to who he is today."