Jason La Canfora thinks former Texas A&M quarterback and 2012 Heisman Trophy winner Johnny Manziel is going to be a superstar in the upcoming NFL draft.
On Friday's edition of "Cleveland Browns Daily, Driven by Liberty Ford," co-hosts Vic Carucci and Nathan Zegura discussed many topics, but mainly focused on the Browns' new coaching staff while putting an emphasis on offensive coordinator Kyle Shanahan.
Mary Kay Cabot, from the Cleveland Plain Dealer and www.Cleveland.com, joined Nathan and Vic to give her thoughts on Kyle Shanahan and what she feels the future holds for the Browns. Jason La Canfora, NFL insider for CBS, offered his opinions of the new Browns' coaching staff and why he thinks former Texas A&M quarterback and 2012 Heisman Trophy winner Johnny Manziel is going to be a superstar in the upcoming NFL draft.
Je'Rod Cherry also jumped on the show to give his thoughts on Johnny Manziel and what people need to take into consideration about him prior to the 2014 NFL draft.
Here are some highlights: Vic Carucci: "I like the attitude (of the new coaching staff) and that is the only thing we can go by right now, what they bring and what they say. Next we have to study how these coaches coach. …What is so interesting is that you are in a situation here where the margin of error is very small. You have to have some immediate results here, we have to see something from (head coach Mike Pettine) and staff and from his team this year or it will not be only the phrase 'same old Browns,' but you don't get more time to wait and ferment and develop. There is no time for developing here; you have to take that bold approach and do all the things to generate big plays. It tells me there is a sense of urgency and that is what we see with these new coaches. …Talk is cheap; I need to be shown. I don't know if this new coaching staff is going to work. My instincts tell me it is a bad idea to fire your coach after 11 months, but this is what we have and this is what we are dealing with and we need to see what happens. I can't say the Browns have gotten their act together, but it will be fun to see what happens." Nathan Zegura:"There is a lot to like and a lot of passion from this new coaching group. A lot of energy and good attitudes. They're going to tell it like it is and they're going to be demanding and when they have a high standard they will teach these players to not have fear and go out there make plays and be the playmakers they are. Act, don't think. They don't want them to think, they want them to act and make great plays. …Last year we weren't saying they were winning the Super Bowl, but I thought the playoffs were possible. It is a result oriented business and these guys are here to get it done and I can say it is a different approach. I think they are all here with something to prove and I think that is a good situation to be in. We are going to see much more of a hands-on head coach in Mike Pettine than we did last year in Rob Chudzinski. …If Johnny (Manziel) can come in and be successful, he could come in and change one of these losing organizations into a winning organization. He can be a positive. He is a special talent but he also has some problems. There is no Andrew Luck in his draft there is no quarterback available in this draft that will be worth trading up for."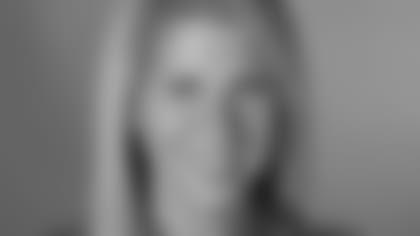 Mary Kay Cabot: "I spent a lot of time talking about Kyle Shanahan with people at the Super Bowl and got really good reports on him. As we went through the process, I started to think, 'Wow, they are really onto something here when it comes to a bright young mind with offensive football.' With the top offensive coordinators of the NFL, I think Kyle Shanahan is right up there with them. Being with Mike Pettine, he has a chance to step out and show his own and I think that is a very exciting thing for the Cleveland Browns. …I see a lot of energy and I see Mike Pettine surrounding himself with a lot of guys he believes in. He is tough, he is himself and he is genuine. There is a lot from Mike Pettine that I think people are going to like and (new Browns defensive coordinator) Jim O'Neal knows how to run Mike Pettine's defense and he will run it the way he wants it to run. Jim O'Neal has a trust level there where he will be able to turn his head to the offense and the defense, and I think he needs to do that."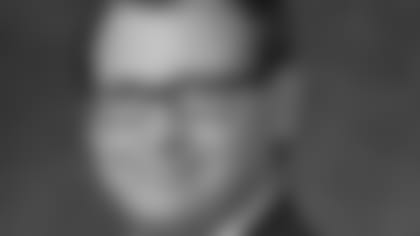 Jason La Canfora:"The new head coaching hire wasn't made to make things happen in 2016. This team wants to see incremental progress, week to week and month to month. I love what they did in the draft last year and their position to get better personnel. They have money to spend and good cap space, and they can get better quickly. There were a lot of tricky things with (Washington Redskins quarterback) Robert Griffin III, and I think Kyle Shanahan definitely matured from that. I think Kyle being his own man and stepping out of that shadow is a good situation for him to be put in. He has nothing to focus on other than your side of the ball and I think it will be good if he does end up with a Johnny Football type quarterback, someone like RGIII. …I think there is a very good chance (Manziel) will be a number one pick whether it is Houston or through trade. When they see all the metrics come out at the combine with his physicals, I think it is going to be too much for people to pass on. I have talked to people around that campus that said they made him go through drills for every position on the field. He was in the top five or six in every position; you are talking about a freak-of-nature athlete." Je'Rod Cherry:"I am not sold on Johnny Manziel yet. I am not sold on if he is a leader of men, not college young men but grown men. Being just impressed by the physical things is fine. Yes, you give him props for that because he shows he is one heck of an athlete. You really have to go off of your reports and what you do. Research, because you need to have all of that information to see if this guy is going to be worth it."