*Browns signed veteran WR Nate Burleson on Sunday night to their roster.
---
On Monday's "Cleveland Browns Daily, Driven by Liberty Ford," co-hosts Vic Carucci and Jim Donovan, who is filling in for Nathan Zegura, feel encouraged with the latest player the Browns have signed in free agency, wide receiver Nate Burleson.
Nate Ulrich, from the Akron Beacon Journal, discussed the signing of Burleson and what that means for the remaining wide receivers on the roster.
Vic and Jim had the chance to speak with Burleson, who expressed his excitement to play for Cleveland and the positive impact he can have on such a young team. Solomon Wilcots, from the NFL Network and CBS Sports, commented on the vital need of a solid offensive line and the importance of retaining center Alex Mack.
Je'Rod Cherry wrapped up the show as Vic and Jim posed three questions to the three-time Super Bowl champion.
Here are some highlights: Vic Carucci: "I don't think the addition of Burleson changes the pursuit of a wide receiver because this draft class is too deep in that position to pass up on a player. It does give the Browns stability, which was previously lacking. The Browns really only have Josh Gordon, plus the addition of Andrew Hawkins. Nate helps bridge that gap between a rookie receiver and a veteran. He has high character, leadership presence, he's played in eleven seasons and has been to the postseason four times. He has a feel for what it means to get to that next level. He is going to be invaluable for a guy like Gordon and Hawkins."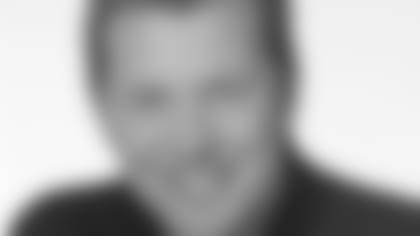 Jim Donovan: "I really think the Browns realized that they needed guidance, so they went out and brought in a veteran wide receiver. It doesn't tell me that they won't take a wide receiver (in the draft), though. In fact, it tells me that they will take a rookie. When you have Gordon, who is young and a guy who you will draft who will obviously be young, you need someone who knows the position, to help them out in the locker room, and if he can stay healthy, help them out on the field. Already, the Browns are better than they were last year. Not only have they brought in players with experience, but they also elevated their quality of play. Burleson is also going to help any quarterback that lines up for the Browns, too. To have a guy who knows how to get open, knows the field, knows the spots and knows how to find those little spaces to give the quarterback the option to make the play and get the ball rolling, that's what's going to help improve this team. Inside the realm of wide receivers, the Browns have totally helped themselves."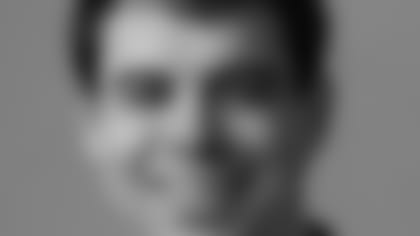 Nate Ulrich:"I look at Burleson as adding experience, quality in the depth chart, if he can stay healthy, and a guy who can mentor Josh Gordon. It's interesting because you look at his signing and many people would say the Browns wouldn't take Watkins at four, but I have to rule that out. If this receiver draft class is as deep as it's been advertised, you would think the Browns could get a starting caliber guy. I wouldn't rule Burleson out of being in the mix if the Browns needed him to start, but I also wouldn't be surprised if they added someone in a rookie. If you map out a little depth chart, you have Gordon as a starter, Hawkins in the slot, and the number two could probably be a rookie or Burleson. Then you have to remember you still have Greg Little and Travis Benjamin. I don't see any reason to cut ties with (Little) in the final year of his contract, from a financial perspective. We haven't really seen the receiving corps bolster to the extent we think it is going to, so it will be very interesting to see what happens at this position."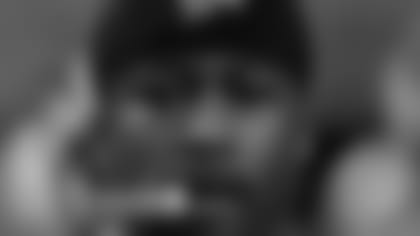 Nate Burleson:"I want to say that I appreciate everyone in Ohio and the way they have embraced me. I don't want to sound too cliché, but the right pieces of the puzzle have been put together. Cleveland has been in the forefront of this offseason as a team that is really making big moves. I've played on winning teams before and I've played on teams that weren't so good and I can really tell that this is a team that is well on their way to be great. I want to make plays. I want to move the chains and I pride myself on being a strong receiver. I also want to pass my knowledge on to the young players who are trying to get a step up in this league. Competition is healthy and bringing in more receivers and talent makes my job easier. I want to go out there, earn the respect of these young guys, show them how I work and act as a professional, and I hope some of the stuff I say can be of value to their career. Organizations and coaches can only do so much and at the end of the day, if we go out and play in the ultimate passion as if every game is a game to get better, the wins will come and people will see that."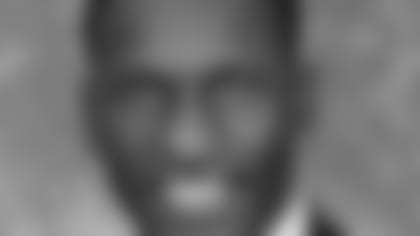 Solomon Wilcots:"Obviously, you know the Browns have been one of the youngest teams in the league, and being able to finish off games has been a real problem, so I could see them wanting to add experienced veteran players who know how to win. One might argue that the Browns have the best opportunity in this draft with all the draft picks they have. They can control their own destiny, however is there really that one player that demands that you make that quantum leap to go get him? When you have so many needs as this team does, I think the right thing to do is become a completely physical, dominate team on the offensive line. I know it's not sexy, but it allows those athletic positions to flourish. The Browns should be concerned if they lose Alex Mack because it creates another need that you thought wasn't going to be an issue. I just think they need to keep Mack, solidify the right tackle position, and you have the makings of an excellent offensive line that will allow the skill positions to flourish. I'm high on Cleveland because I've seen an improvement. In two short years they proved they can play with anyone, but now they have to take the next step in 2014 and learn how to win and finish games." Je'Rod Cherry:"If (Alex) Mack is willing to sign with the Jaguars, that tells me he doesn't want to be here. Why would you want to go there when they are in the same situation that the Browns are in? If he makes that move, he is telling (Mike) Pettine and company that he doesn't want to be here. If he doesn't want to be here, then don't let him be here. …I think the Browns will look to the receiver position in the draft. Burleson is solid across the board, at the same time, this is no unknown to him, but he is not considered an explosive receiver. You still need that element of arsenal in your offense, so I think they can still utilize a Sammy Watkins in the draft. …From a branding standpoint, Josh Gordon is genius by making himself the man of Cleveland, but at the end of the day, it is none of Josh's business what goes on in the Cavaliers' locker room."