*RB Ben Tate collect four touchdowns for 771 rushing yards in the 2013 season.
---
On Friday's "Cleveland Browns Daily, Driven by Liberty Ford," co-hosts Vic Carucci and Nathan Zegura discussed former Houston Texans running back Ben Tate and the reports of the Browns pursuing him in free agency.
Doug Dieken, from the PNC Bank Cleveland Browns Radio Network, joined Vic and Nathan with his thoughts on the moves the Browns have made in free agency thus far, focusing on Donte Whitner and Karlos Dansby.
Here are some highlights: Vic Carucci: "I'm good with having the proven guy (Tate) in the mix. I'm glad (Kyle) Shanahan has the ability to make running backs out of nobodies. I'm not sure that it would always work, but it could very well be a good thing for a team like the Browns, who have a lot of issues that need to be fixed on the offensive line. For the Browns' sake, be patient with the remaining free agents. Let's see what next week brings. Dansby and Whitner are expected to be difference-makers and that's where we saw all the big money go. There might be the occasional contract here and there, but in all likelihood, most of what has been spent in big money is over with. We don't need to spend big on Tate. Yes, we need to address the running backs, but if no one else is jumping into this party, the Browns don't need to be negotiating against themselves." Nathan Zegura: "Ben Tate is a very good player, but the running back position can easily be addressed in the draft. I don't think it's a necessity to get him, but if the guy is at the right price, take him. Bring him into the mix and go ahead and get another guy in the draft as well. The good news for the Browns is that running backs are devalued. Not only what you pay for them has significantly decreased, but where you draft them has, as well. Ben has a lot of potential and reminds me of (Arizona Cardinals running back) Michael Turner. He is phenomenal in terms of yards-after-contact per carry. He had thirty-five fewer carries than Trent Richardson last season, but rushed for five hundred more yards. If the feelings are mutual, let's get this deal done."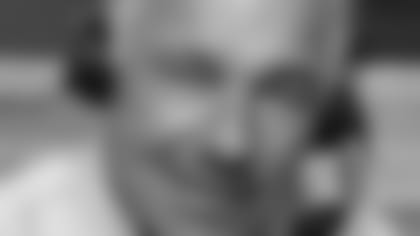 Doug Dieken:"I think the Browns replaced a couple key components that they let go in D'Qwell (Jackson) and T.J. (Ward), but I think that Mike Pettine had a type of player he wanted and he targeted them. Dansby is someone the younger players can look up to. You can count on him to make sure everyone is lined up and he has that natural leadership about him. He leads by example and by being vocal, but it's one thing to talk, it's another to back it up. He understands that part of his role is to be a leader and that's a big part. With the way teams are spreading out (the defense) these days, you need someone who gives you versatility, which (Donte) Whitner has. He brings four more years of experience compared to T.J. It all comes down to what you do on the field. If you can't back it up, then that leadership role won't work well, but the history of both these players tells you that they will not only say it, but they will do it."