*Mel Kiper, Jr. believes the Browns will draft QB Johnny Manziel with thei 4th overall pick.
---
On Thursday's "Cleveland Browns Daily, Driven by Liberty Ford," co-hosts Vic Carucci and Nathan Zegura weighed the positives and negatives of Johnny Manziel after learning that ESPN NFL Draft guru Mel Kiper, Jr. predicts the Browns will draft him with the fourth overall pick.
Kiper joined the show with some great insight on the draft and "Play the Draft," a new interactive game that allows users to act as general managers and make stock investments in college prospects. For more information on "Play the Draft," or to create your own, visit the all new ClevelandBrowns.com.
Doug Dieken, from the PNC Bank Cleveland Browns Radio Network, discussed his opinion on the updated roster needs for the Cleveland Browns and the limited emphasis that should be placed on pro days.
Here are some highlights: Nathan Zegura: "Business-wise, Johnny Manziel is a home run for this organization. He has that attitude that he wants to change the future, and I think it rubs off on his teammates. He does some unbelievable things and is the best pure deep thrower in the draft, but there is just so much inconsistency with him. There are so many times where he just throws the ball up for a jump ball and prays that (former Texas A&M wide receiver) Mike Evans will make the catch and bail him out. I'm also concerned with his ability to take hits. There are a lot of quarterbacks in the NFL who like to run, but they know when to slide and avoid the hit. Manziel tries to run defenders over and at this level, I don't know if that will work. In some ways, he possesses the highest ceiling and the lowest floor of all these quarterbacks in the draft." Vic Carucci: "From day one I have been intrigued by Johnny Manziel. He's not a guy that I look at and say I want for his football ability, but I'm intrigued at what he could be off the field. There are some fears with him, like investing in a high pick, which carries a high level of risk because of the expectation you place on the player. However, I'm more intrigued with how much fun he would be for the team and the city and hopefully he could replicate those big plays he made in college. But the overall question marks in my mind are too much to address him at the number four spot if the decision were up to me. Of course, people can grow out of their past, but I'm less and less concerned with the character of Manziel and more concerned with the football player in him and how that would translate to the NFL."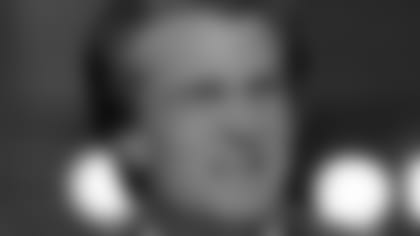 Mel Kiper: "The first round exchange (of Play the Draft) has been so much fun to be around. There are three thousand Browns fans playing in the first round, so a lot of people are starting to get involved with it. It translates tremendously to what we do on a daily basis and a lot of these (draft prospects) are really benefiting from the process. It has really helped elevate their stock and it's continuously upgrading or downgrading a lot of these guys. … Unless the Browns want to force it, the quarterbacks in this draft aren't worth taking and passing on (Jadeveon) Clowney, (Kahlil) Mack (Sammy) Watkins, or (Greg) Robinson. The one quarterback who would be the most tempting for Cleveland is Johnny Manziel because of that 'it' factor. It's no question he's a competitor. I would even consider taking Blake Bortles, but Teddy Bridgewater is out of the mix a little. If Bridgewater dropped to twenty-six, they could consider taking him there, or even going with (Derek) Carr, (Jimmy) Garoppolo, or (A.J.) McCarron. Drafting multiple quarterbacks has been brought up to me a couple of times and I'm not against that. This draft is a chance for Cleveland to really jump up in the mix. It will probably be the most critical three days for the Browns than they have ever seen."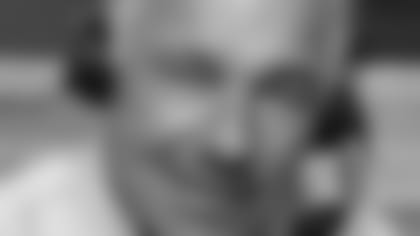 Doug Dieken:"I think the Browns need impact players, obviously on the offensive side of the ball. It's all going to come down to who goes ahead of them. I'll be honest, Clowney kind of scares me because of his attitude. At least with (Barkevious) Mingo, you know he is going to play hard for you. Clowney raises some questions for me. I don't think the offensive line is a big need going in to the draft. Getting a wide receiver opposite of Josh Gordon would be a big plus, and then a quarterback. They also need to pick up a guard who can run so they and get the ball outside. I think everyone needs to focus less on the pro days and more on what these guys are doing on tape. What you do in a game is much more important than a scripted, planned out pro day. There are things that you might look at during the pro day as a negative, but when you put the tape on and watch him play the game, you see that he gets the job done."