*QB Johnny Manziel conducted a private workout for the Browns on Saturday, April 19th.
---
On Wednesday's "Cleveland Browns Daily, Driven by Liberty Ford," co-hosts Nathan Zegura and Kevin Jones, who is filling in for Vic Carucci, expressed conflicting viewpoints as to whether Johnny Manziel is the right quarterback for the Browns.
*Dane Brugler, from CBSSports.com, joined the Johnny Manziel discussion and why he thinks the Browns will have their choice of any quarterback in the draft. Michael Reghi joined Nathan as co-host for the second hour of CBD with his deal breaking question for Manziel.  *
Browns tight end Jordan Cameron reflected on the enjoyment he feels when giving back to the community, along with his thoughts on Coach Pettine's 'play like a Brown' mentality.
Here are some highlights: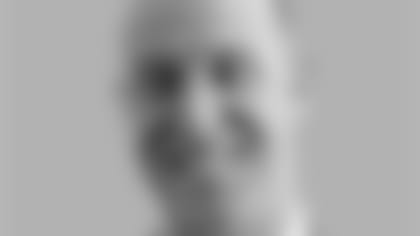 Nathan Zegura: "There seems to be a growing consensus that Johnny Manziel will be on the board at four. If I were to ask him one question, I would say: Here you are in the pocket, here is your number one read and you are looking right at him and he is wide open. Why are you not throwing him the ball and deciding to run, instead? If the Browns believe he is their quarterback, then take him, but it's about being able to play in a structured setting and I'm not sure he can do that. He may be the guy who would benefit sitting for a year and learning how to play in the NFL. The things that make him so exciting and tantalizing are also what will make you so frustrated with him. If he could convince me that he can play in a structured setting and he will be on the field for sixteen games, then I'm all in, but I'm not sure that's the kind of player he is."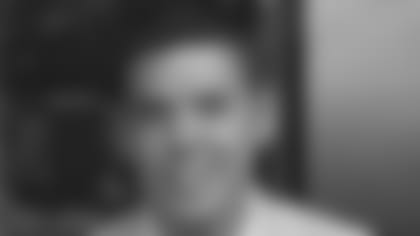 Kevin Jones: "My argument to pick Johnny Manziel is because if he goes somewhere else and becomes a superstar, this town will be heartsick. The Browns need a young quarterback to build on and I think he is that guy. I think people are scared of his personality and scared that he will become bigger than the team, but that's what I love about him and that alone is worth the pick. Yes, he needs to be coached, but he easily has the best arm in the draft. Having a reliable guy that can throw the ball deep to (Josh) Gordon, that's how you score in this league. I think it's riskier to take (Sammy) Watkins and (Derek) Carr as opposed to Manziel and someone like (former USC wide receiver) Marqise Lee. The players will learn to trust Manziel very quickly. The Browns need a guy who has ice water in his veins; someone who thrives in competitive situations."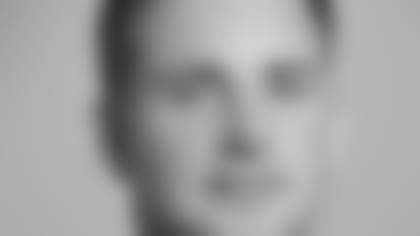 Dane Brugler: "I have Johnny Manziel going at four to the Browns. Obviously, this is a franchise that has been missing that quarterback since they came back in 1999, but will Ray Farmer and the front office feel comfortable enough with him to make that move? I think there is a good chance the Browns will have their pick of any quarterback at four. (Manziel) has the instincts, the ultra-competitiveness, but the biggest question is when he gets pressured, he tends to drop his eyes and look to escape the pocket. That's not ideal in the NFL, so can he have some patience to sit in the pocket and let the play develop? I have concerns about his durability. Can he hold up for sixteen games? The way he is wired, he is going to take hits, but he doesn't have the frame to withstand hit after hit. It all comes down to how badly (the Browns) want him, or are they okay with another quarterback. If they want him, they need to take him at four. You can't take the risk of another team taking him at five or eight. It's kind of a pick your flavor with these quarterbacks. Different teams like different players because of what they bring to the field."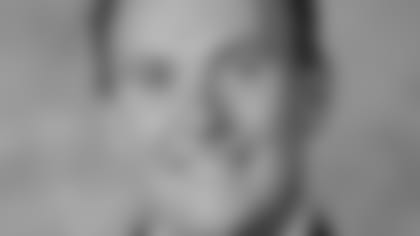 Michael Reghi:"It's very elementary for me, but if I were talking to Johnny Manziel, I would tell him that I don't believe, in the NFL, that he will be able to extend the plays the way he does on a consistent basis and be able to survive. I would ask him if he is able to subjugate his ego for the betterment of his team. I need him to convince me that he is able to do that and not pass up that eleven-yard slant because he thinks he can get out of the pocket and run the ball."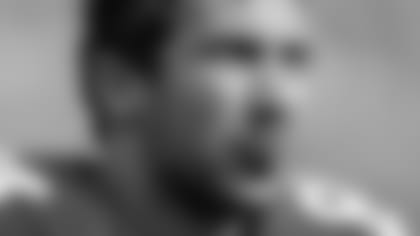 Jordan Cameron:"It's very emotional helping these kids. The most important thing in life is helping people and the more you do for others, the better you feel about yourself. To have the opportunities we have throughout the NFL and in Cleveland are huge. It's critical to let these children know that we care about them and want to give back. … I'm very excited with this new coaching staff. Change is good and it's a positive thing. We've been with the coaches for a couple of weeks now and we are trying to get the feel for each other and what we do well and what we need to work on. It's important to have balance in an offense and it will be more of a balanced attack this year. Coach Pettine preaches to 'play like a brown,' to be mentally tough, relentless, and competitive and that's what sticks out to me. We have a lot of guys on the team that are going to do that and  when you have a team willing to put everything into it, you are going to have a good team. The coaches are big on communication and we can really trust what they are saying. They said they wanted to keep (Alex) Mack and went out and signed him, which makes you believe in what they say. We just need to win now. I'm tired of hearing all of this 'in a couple of years talk.' We have the pieces to win now and all of us are looking forward to that."