*San Francisco 49ers Safety Donte Whitner is set to become a free agent.
---
On Monday's "Cleveland Browns Daily, Driven by Liberty Ford," co-hosts Vic Carucci and Nathan Zegura discussed the Browns' preparation for the start of the NFL's free-agency period on Tuesday at 4 p.m. ET.
Nate Ulrich, from the Akron Beacon Journal, spoke with Vic and Nathan on the position needs that the Browns should address. Clemson Tigers football coach Dabo Swinney joined CBD to reflect on his time coaching highly regarded wide-receiver prospect Sammy Watkins.
Eric Branch, from the San Francisco Chronicle, joined the show to discuss the rumors surrounding 49ers safety Donte Whitner, who is expected to become a free agent, coming to Cleveland. Former New York Jets general manager Mike Tannenbaum spoke on how teams are preparing on the eve of free agency.
Here are some highlights: Vic Carucci: "The general approach to free agency will be two-fold. The Browns are going to go about their business in building this team with an eye towards people who will help them immediately, while also thinking about multiple assets to throw at positions from the draft. It's a part of the thinking of sustainable success. You want a team that will be good enough for the long term. There's a fine balance between finding something that will last and building something to get better sooner rather than later. As far as T.J. Ward, that creates a need that this team didn't initially have. It will be interesting to see where they go to find this need. With the parameters of this football team as far as free agency goes, age is a factor. You also look at the history of their health and what kind of guy he is. You try to get all three perfectly nailed with every player you bring in. For me, the interesting approach is how the Browns will look at making a decision on player 'X,' and what corresponding decision will then be made with the draft." Nathan Zegura: "I'm fired up because I know the Browns are in a good position. I don't want people to get caught up in the fact that the Browns haven't been linked to anyone. That is their plan and I think it is going to make for an exciting week ahead. This team is going to stress competition at every position. It's all about creating an environment that forces competition to put the best product on the field. I think we are going to see a shift other than what we are used to. It's going to be important to utilize that cap space as an asset and to use that money to allow them to lock up guys like Joe Haden, before it gets to the point that T.J. Ward and Alex Mack are at. But at the same time, don't expect all the money to go out there. You don't want the Browns to bid injudiciously. You have to have valuation and understand the market for the personnel. It wouldn't surprise me to see some older guys come in from winning franchises to bring that winning mentality to this younger Browns' team."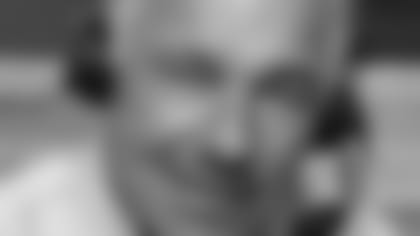 Nate Ulrich: "I think with the money and the needs that the Browns have, they could go a lot of different ways, but I think the one thing that is pretty clear right now is safety. Unless something surprising happens with T.J. Ward, replacing him is a top mission. I think you can expect to see that as being the immediate impact in free agency. Outside of the safety position, I think the Browns need a cornerback. Buster Skrine isn't someone you can really rely on, so I think finding someone to start opposite of Haden is crucial. On the offensive side of the ball, you need at least two receivers opposite of Josh Gordon. Philosophically, I think the Browns would prefer to build through the draft. Let's remember, whoever the Browns get, they are free agents for a reason. That's the bottom line as to why teams want to build through the draft."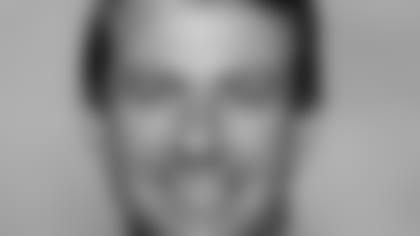 Dabo Swinney: "You get certain guys where maybe everything is in the box, but you have to assemble it and put it together, but with Sammy (Watkins), there was no assembly required. He has such focus and attention to detail. He has a very high football IQ and is such an intelligent player. Because of that, it allowed us to move him all over the place. I've seen a lot of great players, but he is by far the most low-maintenance superstar I have ever played with or coached. His ability to escape and run away from people, then finish plays with his hands, will make him an immediate impact wherever he goes. He changes the game from every regard. This guy is special. He's the total package when it comes to wide receivers. As I've told general managers around the league, don't be that guy that doesn't take Sammy Watkins."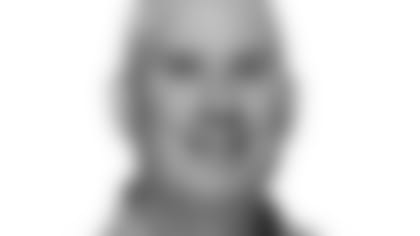 Eric Branch: "It sounds like the Browns, (Chicago) Bears, and (New York) Jets have expressed the most interest in Donte (Whitner). The 49ers are still trying to retain him. However, we'll see if the rising salary cap changes the way they do business. It's certainly not a stretch to see him leave the 49ers to go to Cleveland given his ties to the city. Whitner is fantastic in run support and will make guys think twice about going over the middle. Generally, looking at his hits, he is an excellent tackler and has excellent techniques. He is not known for his great coverage skills, but has made dramatic improvements since last year. Is he a sideline-to-sideline guy? No, but in my mind, he is above average. I'm not privy to how his teammates view him, but in my opinion, he is very well respected. He's a no-nonsense kind of guy and has developed into a team spokesman. He is a guy who, from a media standpoint, is very accountable. He is the guy you can go to who will calmly tell you the pulse of the team, despite the outcome of the game."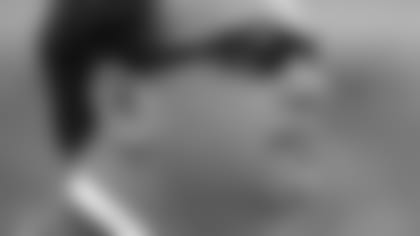 Mike Tannenbaum: "With free agency, you have to remember that you have other bills to pay. You have draft choices, practice squad players, plus you want to take care of your own by transition tagging (Alex) Mack and keeping an eye on the players down the road. For example, you may want to consider getting Joe Haden and Josh Gordon locked up within the next twelve months because you want to pay the right people. What teams are doing now is getting a sense of where the market is. Teams are constantly taking the big-picture approach and understanding that certain positions may be cost-prohibitive. We always used to say that this is our plan and it's firmly in pencil. The first accomplishment teams want to make is solidifying their locker room. Who can you win with and what kind of character do they have? What guys fit in with what we are trying to do within the next twelve months? You want the right player, at the right price, with the right structure. Unexpected opportunities are going to come along, but the good organizations are the ones that leave money in reserve and are prepared for those things to happen."