*QB Johnny Manziel participated in his Pro Day on Thursday.
---
On Friday's "Cleveland Browns Daily, Driven by Liberty Ford," co-hosts Vic Carucci and Michael Reghi, who is filling in for Nathan Zegura, discussed the limited emphasis that should be placed on a pro day performance, compared to an actual game scenario. Paul Burmeister, from the NFL Network, reflected on Johnny Manziel's pro day, and gave his breakdown of the top quarterback draft prospects.  Doug Dieken, from the PNC Bank Cleveland Browns Radio Network, provided his insight on Manziel and the effect that his style of play could have on the offensive line.
Here are some highlights: Vic Carucci: "There are a lot of critics asking why the Browns wouldn't take every possible opportunity to get their eyes on every feasible draft prospect. Being in that atmosphere (of pro day) doesn't mean you have more information about a prospect than any other team does, though. There is so much media attention on pro days that people believe that all the information is gathered there. That's what the general public can identify with, but in terms of the regular grind of a scout, you have no idea how many hours are spent looking at the player. Teams are looking at game after game to put together a grade. The Browns are placing their grade based off of very intense research, not a single pro day. It makes sense to do your due diligence and look at every possible guy out there, however."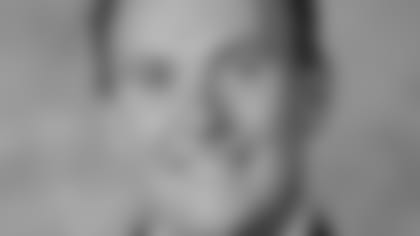 Michael Reghi: "I would expect, whether it is Johnny Manziel, Derek Carr, or whoever the Browns take, if you are of this kind of ilk, to be a first round NFL draft selection, I would expect you to shine in your pro day and that kind of environment. You can bet the Browns are going to bring Manziel and Bortles in for a private workout, and if I have to conjure up my own game plan, I would put him through the type of scenario and system you will likely see here in Cleveland. I want to see heavily how he handles the practice and how he works with his teammates. Those are the two things that are going to be at the forefront of how organizations evaluate their prospects. I can't imagine Johnny's pro day will shoot him up in a large quantity, because you still have to go back to what you have seen in games and practices and go with what your gut tells you about how he will acclimate in the NFL. For the record, I hope Johnny absolutely tears it up and becomes a huge quarterback force. It would be great for the league, but I do think you have to take a step back and be logical about it and really ask yourself if he can confine and subject some aspects of his game that have made him so electric."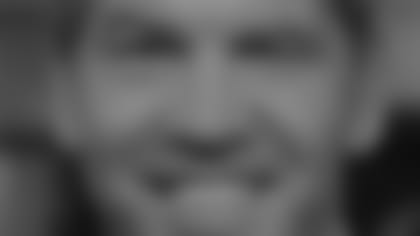 Paul Burmeister: "Johnny Manziel's pro day had a different kind of feel than other pro days. There was electricity, it had a game day feel and it was the most well attended pro day I have ever seen. Remove all of that, you had a quarterback out there that let everyone know that his natural passing gift is a lot better than anyone ever thought. You look at every kind of pass, the whole thing, and I want to stress the deep ball, a throw I had no idea he threw so perfectly, I think he's the most gifted passer in this class. You combine that with what he can do outside of the pocket, I think there is tremendous upside with him. It's easy to take shots at Teddy Bridgewater, especially after seeing everyone's pro days, but he does have the best tape of any quarterback and he's the most pro-ready. I was expecting to be wowed with Blake Bortles because everyone was talking about his potential. He was good, and if you like him, then what you love about him is that in three to four years, this guy will be great. I thought Derek Carr was better than Blake Bortles, though. What stood out to me is how polished and mature he is. I still think Manziel is the best of the bunch. While you are getting plenty of reasons why not to draft him, I think he has more qualities to embrace than the other guys do."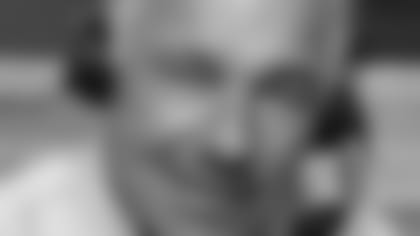 Doug Dieken:"You have to give Johnny Manziel credit for his confidence. He came out, introduced himself, and showed tremendous poise. Now the question is whether he can perform on the field with everyone in his face trying to beat him up. His stock was initially up, then it went down a little bit, but after his pro day, it seems like it is back on its way up. It was good to see him throw with pads on because without having people out there, it gives you more of a game simulation, but that still doesn't get to the big part of how he reads a defense. His tape will give you a better idea of how he processes information in a short period of time. The problem when you get a quarterback who runs like he does, is you want to design your offensive line so they know where he's at. You don't want your quarterback freelancing back there because as a lineman, you're trying to block the guy who is trying to take him out."