*WR Sammy Watkins participated in his Pro Day at Clemson on Thursday.
---
On Thursday's "Cleveland Browns Daily, Driven by Liberty Ford," co-hosts Vic Carucci and Nathan Zegura predicted who they believe the Browns would take with their number four overall draft pick.
Mary Kay Cabot, from Cleveland.com and the Plain Dealer, and Matt Miller, lead NFL draft analyst for the Bleacher Report, joined the show with their predictions as to which draft prospect would best benefit the Browns.
Pete Yanity, play-by-play voice for the Clemson Tigers, joined the show to discuss his experience at Clemson's Pro Day, focusing on highly regarded wide receiver Sammy Watkins.
Brandon Magee, a linebacker for the Browns and outfielder in the Boston Red Sox's minor-league system, compared his experiences in playing in both the NFL and MLB.
Here are some highlights: Nathan Zegura: "If there is a quarterback at (number) four that the Browns feel can be that guy to put them in the top half of the league year after year, draft him. If not, it opens the door for a wide receiver like Sammy Watkins. The problem I have with that is that this draft seems to be so stacked with receivers at the top of the roster. If it were a different wide-receiver class, it would make it more compelling to take Watkins. It's an interesting dilemma, but a good dilemma to have. I want to take (Teddy) Bridgewater at four, but Sammy is definitely intriguing to me. One thing you know with this (Kyle) Shanahan offense, big plays are at a premium. He likes to get the ball down the field and that's something the Browns certainly have to explore. The good news is, the Browns are in a good spot." Vic Carucci: "There seems to be a universal sense that you would help this team more if you get a dynamic playmaker like Sammy Watkins. The basic football 101 in me, though, tells me to get the quarterback you want and all the receivers will then benefit. My feeling is you have to believe you have the right quarterback. It's challenging in this draft because no one makes that compelling case to allow a team to put everything aside to say this is their guy. My inclination is Blake Bortles, but I have the same doubts with him as I do with Teddy Bridgewater and Johnny Manziel. I see Bortles, though, as the guy who will have a long, outstanding career, compared to the other guys in this quarterback class. That fourth-pick guy has got to be a massively impactful player and he has to be someone who you know what you will get from him. There are reasonable questions with any of the quarterbacks, but conversions to the NFL can be difficult with a wide receiver, too. That worries me if I am going to make an investment in someone like Watkins with the fourth overall pick. It's a good problem to have, but nonetheless, it's a problem."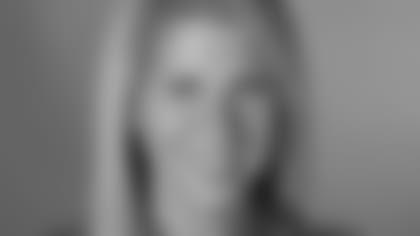 Mary Kat Cabot: "It seems like Alex Mack will be here and play under the transition tag. Would a team go out and pay him more than an average of ten million dollars a year? That's a lot of money and the Browns are willing to do that because they were either going to lose him in free agency or pay him that money for one season. So with that, he'll be here for at least a year. If nothing has happened with T.J. (Ward) yet, I think there is a good chance that he will get away. His agent probably wants to test the free market. Once they hit free agency, a lot of times they are gone. I think the Browns will make a strong pitch for (Buffalo's Jairus) Byrd, but beyond that, I don't know who else they will pursue. Position-wise, I think it's obvious they need a running back, wide receiver, and linebacker. I'm still going to say that they go after a quarterback at the number four pick and right now, I would have to go with (Teddy) Bridgewater. He seems to be the most NFL ready."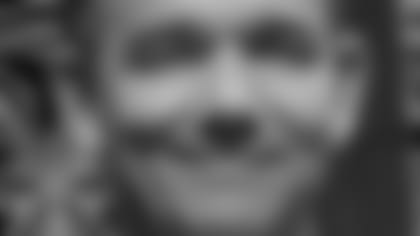 Matt Miller: "Until you have a quarterback, you have to get one (at the number four pick). If he was on the board, I would want Bridgewater. If he is off the board, I'd take Watkins and I would try to get a quarterback at twenty-six or early in the second round. You have to look at the small things Teddy does. He makes his own checks before the snap and processes what he can from the defense to make his own adjustments. He's a good athlete, accomplished passer and runner. He can stay in the pocket and throws with great touch and vision. He's the quarterback I have the least amount of question marks about. In terms of wide receivers, there is a huge gap between Watkins and everyone else. I think Watkins is that difference-maker. He's a sure thing. I think he can come in to the NFL and make an instant impact. That's not something we see a lot at the wide receiver position."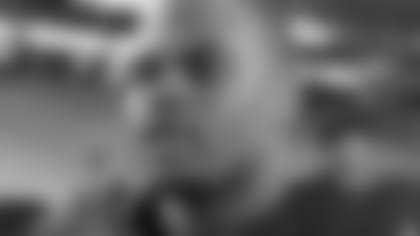 Brandon Magee: "Right now, I'm in spring training mostly with the minor league guys. This environment is a lot more laid back than football training camp. Workouts are different here. They consist more of preventing injury, as opposed to aggressive lifting. Being a linebacker, you have to be aggressive, a macho man, rough and tough guy, but here, it doesn't work that way. You can't be aggressive and catch a fly ball. The less you try in baseball, the better you actually do.  As of now, my future lies in football. This is a new year and I am going to push as hard as I can to get that starting role. I'm very excited to play under (Mike) Pettine and (Jim) O'Neil. I'm excited to get to camp to see what they can teach me this year."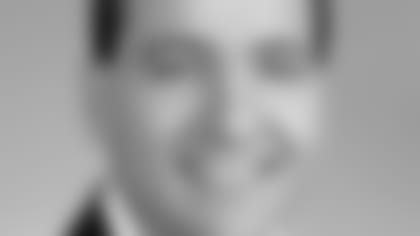 Pete Yanity: "(Sammy Watkins) is one of those zero-to-sixty guys in a second. He just explodes and does a really good job at yards after the catch. He has all the tools and is being talked about as a top-ten pick. I wouldn't be surprised, though, if he went in the top five. Today (at the Clemson Pro Day), he sat on his Combine 40 time, but he did all the football related things. He made some really nice catches thrown by (Clemson quarterback) Tahj Boyd. Sammy looked like Sammy today. His ability to cut and change directions is amazing. He ran quite a few down-and-in and down-and-out NFL routes. The Browns couldn't go wrong with taking him at number four. It would be worth it to get Sammy and Josh Gordon together."