Alabama linebacker C.J. Mosley at the NFL Scouting Combine
On Wednesday's "Cleveland Browns Daily, Driven by Liberty Ford," co-hosts Vic Carucci and Nathan Zegura discussed what they would like to see the Browns do with their draft ammunition, along with projecting their top three Browns draft picks.
Dane Brugler, NFL draft analyst for CBSSports.com, joined the show with an in-depth perspective on the 2014 Draft class, along with his forecast as to who the Browns might select.
Greg Cosell, from NFL Films, wrapped up the show with his predictions of what the Browns will do with their draft selections and the college prospects who have stood out to him.
Here are some highlights: Vic Carucci: "I'll be honest; I'm not comfortable enough with any of the quarterbacks in this draft to take them at the number-four spot. When you have a draft as deep as this one, especially with the wide receiver and offensive line positions, it makes sense to accumulate as many picks as possible to add to the talent as much as you can. It makes sense to find ways to maximize your total number of picks and hit those key areas that we so desperately need: a quarterback, wide receiver, offensive lineman, inside linebacker, maybe a safety and a center. I'm in a mindset right now, on the assumption that (T.J.) Ward is still here, that the C.J. Mosley pick looks best to me (later in the first round). I would feel great if the top three (draft) picks included two offensive guys and Mosley. My thought is that he would do the most to help this team for years to come."
Vic's top-three draft picks for the Browns:
4th overall: Blake Bortles, quarterback, Central Florida
26th overall C.J. Mosley, inside linebacker, Alabama
35th overall: Brandin Cooks, wide receiver, Oregon State Nathan Zegura: "As I see it right now, there seems to be more scenarios emerging than we initially thought. Originally, we had the Browns taking a quarterback at number four. Now, you have the possible scenarios of taking (Sammy) Watkins at four, trading down from four to get Mike Evans (wide receiver from Texas A&M) or, with the depth of this draft, trading the number four to get as many picks as possible. Let's say the Browns trade down and find that they aren't in love with any quarterback in this draft. There's the option of taking a quarterback later in the draft, getting a Sammy Watkins or Mike Evans, then my feeling is to sign Matt Schaub (quarterback from Houston Texans) to a one-year deal. I really feel like the Browns are in a good spot and have a lot of options to work with."
Nathan's top-three draft picks for the Browns:
4th overall: Teddy Bridgewater, quarterback, Louisville
26th pick overall: Brandin Cooks, wide receiver, Oregon State
35th pick overall: Darqueze Dennard, cornerback, Michigan state or Xavier Su'a-Filo offensive lineman, UCLA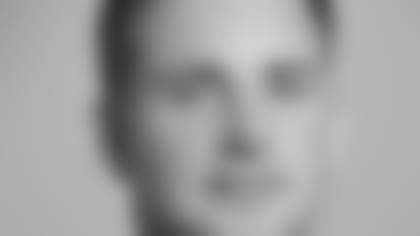 Dane Brugler: "At number four, I would take Bridgewater, then Mosley at the 26th pick, and look at some other needs at the wide-receiver and offensive-line positions in the second round. This is just such a deep receiver group, that's the main reason why I would not take Watkins at four. You can easily find a starter in the second round with the amount of depth there is. I thought that Bortles helped himself at the Combine just by deciding to throw and showing up. There are only so many opportunities to impress NFL coaches, so why not take advantage of those opportunities? From a physical and mental standpoint, you have a guy in Blake who has the upside of being the best quarterback in the group. He has a lot of tools, but just needs to develop those tools with a good quarterback coach. From an ability standpoint, Bridgewater is the best quarterback in the group, with the way he can dissect the coverage and work through the reads. He's playing at a graduate level for a kid who is only 21 years old. C.J. Mosley is an extension of Nick Saban on the football field. He's very smart, good in coverage and against the run. There aren't many holes in his game. Greg Robinson is an outstanding athlete and Sammy Watkins really solidified himself as a top receiver. Johnny Manziel has that 'it' factor that you are looking for, but he got away with a lot in college that won't work in the NFL."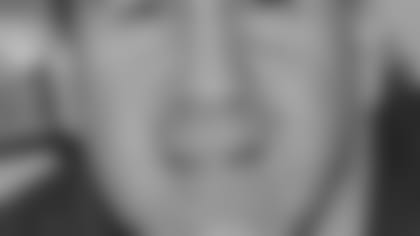 Greg Cosell: "If anyone, I would take Bortles at the number four pick, but I think this is not a great quarterback class and I think you have to look long and hard with what you want to do at four, because if you miss out on a quarterback, it will be a problem. If the Browns decide not to take a quarterback at number four, I struggle with some of the other guys out there. This is not a great (quarterback) class, but I'm probably most intrigued by (Zach) Mettenberger (from LSU), but there are concerns with him as well. I think overall, Bortles will give you all that you want in this position, he's just a work in progress. With the 26th pick, being such a deep receiver class, you have to decide where you think you can get your players and look at the entire board. You really have to play the draft out in your mind to maximize what you think you can do. Odell Beckham (wide receiver from LSU) blew up the Combine and I really like him, so he could be there at 26 for your pick. I also love Mosley. He is a plug-and-play player and fits in well with this new so-called NFL because he is a little lighter. I think he's a terrific player. If the Browns play the draft right, they could come out of this with some really strong starters."