Missouri Tiger's defensive lineman Michael Sam made the decision on Sunday to publically announce his homosexuality.
On Monday's edition of "Cleveland Browns Daily, Driven by Liberty Ford," co-hosts Vic Carucci and Nathan Zegura addressed Missouri Tiger's defensive lineman Michael Sam's decision to publically announce his homosexuality. They also began their collective ranking of the Browns' 53-man roster at the end of last season with the bottom 10 players.
Doug Dieken, from the PNC Bank Cleveland Browns Radio Network, joined the show to provide his analysis on the Browns' coaching staff, along with his thoughts on how NFL players and coaches will react to Sam's announcement.
Je'Rod Cherry rounded out the show to provide a first-hand understanding of the culture inside a NFL locker room and how Sam's personal life should remain a separate entity.
Here are some highlights: Vic Carucci: "I commend (Michael Sam's) ability to control this situation on his own terms, before any of his teammates spoke out about it. I'm hesitant to call this a 'big story.' I would like to think it's not, but just in terms of society itself, that wouldn't be realistic. It puts Michael in the position to be the first openly gay man to enter the NFL draft. If anything, it shows the truly unspoken respect his teammates have for him to keep this a secret until he was ready to come out with it. Looking at him from a football standpoint, putting everything else aside, I hope the teams in the league will assess him based on his skill set and ability to play football. At the end of the day, teams want to win and if Michael is able to help them win, does it really matter that he is gay?" Nathan Zegura:"I applaud Michael for his courage and I'm happy that he put it out there. It will be interesting to see the impact on his draft stock, though. It will come down to whether the team wants to deal with the media attention that comes with (potentially) drafting him. There are plenty of guys who have off-the-field issues, where it's not even thought twice about, but a situation like this is thought about multiple times. Hopefully, this will pave a trail so it doesn't have to become such a story anymore. He sounds like a young man who just wants to be himself and not hide behind anything anymore. I think it is obvious that his teammates have a high level of respect for him by allowing him to break the news publicly on his own terms. At the end of the day, all people are going to care about is if he can play football and win games."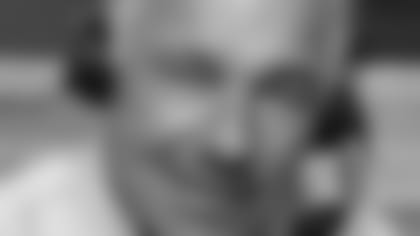 Doug Dieken: "Kyle (Shanahan) comes in with a good résumé and he's a guy who is young and innovative and has always had success where he has gone. He learned from his dad, who has been one of the more successful offensive coordinators in the league. I think it's a good fit, since we have a head coach whose primary focus is the defensive side of the ball. (Defensive coordinator Jim) O'Neil has a lot of energy and enthusiasm and with the young defense they have, it will play well with them. I think they are two good hires for the coaching staff. It's important to keep (Alex) Mack. He has the experience factor and he is making the offensive line calls, and is pretty consistent at getting it right. He's athletic and hustles; a real key to the offensive line. T.J. (Ward) is another guy they need to keep. The combination between him and (Joe) Haden is a dynamic part of the defense. …I think players judge players as football guys. Black/white, gay/not gay, to each his own. Once you get in the locker room, guys just see each other as football players and what their preferences are in life is their own thing." Je'Rod Cherry:"For him to come out, you have to give him props for the bravery that I'm sure it took to do that. I have to imagine that it wasn't easy. A locker room can be a combative place where guys are teased and picked on, so for him to do that, it shows a lot of courage. If he takes the approach of football and not who he is sleeping with, I firmly believe there will be no issues with him. Sex, money, and material things are the three main topics in a locker room. So, as long as he stays quiet, plays football, and doesn't make any advancements on the guys, the situation should be fine. If you ball out, play well, and do exactly what you were brought in to do, how can you get called out and disrespected by the guys."
Roster Rankings: Vic and Nathan ranked the current Browns' roster, based on their 2013 performance. Here's their analysis of the bottom ten players:
Greg Little, WR
Davone Bess, WR
Willis McGahee, RB
Darius Eubanks, LB
Oniel Cousins, G
Keavon Milton, TE
Andre Smith, TE
Brian Tyms, WR
Eric Martin, LB
Garrett Gilkey, OL