*QB Derek Carr held a private workout for the Browns.
---
On Tuesday's "Cleveland Browns Daily, Driven by Liberty Ford," co-hosts Vic Carucci and Nathan Zegura evaluated the play of former Fresno State quarterback Derek Carr, the first of the quarterback prospects that worked out privately for the Cleveland Browns.
Scott Petrak, from the Elyria Chronicle-Telegram, joined the show with his thoughts on the two present topics surrounding the Browns: Carr and free-agent wide receiver DeSean Jackson.
CBD went around the league to discuss hot topics concerning various teams in the NFL. Vic and Nathan spoke with Tania Ganguli, who covers the Houston Texans for ESPN.com; John Keim, who covers the Washington Redskins for ESPN, and Theresa Walker, from the Associated Press in Tennessee, who covers the Tennessee Titans.
WWE superstar and Cleveland native Mike "The Miz" Mizanin joined CBD with his excitement on the moves the Browns have made this offseason.
Here are some highlights: Nathan Zegura: "Derek Carr does so many things that are tantalizing. My concerns with him are what he does when things break down and there's pressure around him. His feet are, at times, awful and his footwork is terrible. When the pressure hits, all of a sudden you see a guy who is throwing off of his back foot, and that's where you see his inaccuracy. He's really going to have to make a transition from that bang-bang, quick-read style of play that he saw at Fresno State to being a quarterback who drops back and knows that he isn't going to get the ball out as quickly as he wants to. However, Derek does have the best arm out of the quarterback bunch in the draft. He makes precision, pinpoint throws and if the Browns go in the direction with Sammy Watkins at four, take Carr at twenty-six, and can provide him with good protection, he is going to be very successful." Vic Carucci: "You look at Derek Carr as someone who would be a good franchise quarterback coming out of the draft. There are some flaws and some issues that are there that you need to see unfold before he can become the quarterback you want him to become, but he does have a decent level of polish to him. It's been known that most quarterbacks coming out of Fresno State are system quarterbacks, which doesn't transfer well in to the NFL, but I think Carr is different. He's the most grown-up of these young athletes (at the position) and really impresses me with the way he carries himself and that awareness and understanding that he possesses. Those intangibles matter and it shows up not only when he is dealing with other teams and the media, but when he is dealing with his teammates, too. But what this team needs is a leader. Does Derek Carr have that leadership ability? Can he be that forceful presence that this team has long missed at the quarterback position?"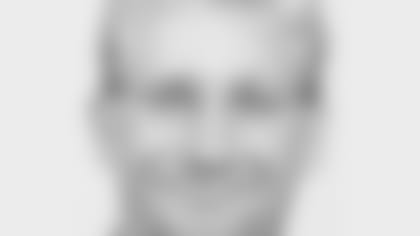 Scott Petrak:"It makes sense that the Browns would be interested in DeSean Jackson because they need a number two receiver, but I'm not buying into it. The draft is deep with receivers and I think it's going to take a lot of money to sign him, more than the Browns want to spend. The red flags are there, not just with his accusations, but that he's missing meetings and he's not a good team player. That raises a lot of questions for me. …I like Derek Carr. I don't know if I like him at four, but I love him at twenty-six. I like a guy who throws the ball and he's a natural thrower who can handle himself off the field. He has great intangibles, comes from a good blood line, but he does struggle with his accuracy, which bothers me and is probably why he isn't in the top three group of quarterbacks. We know the top guys, but there are still guys like (Eastern Illinois quarterback Jimmy) Garappolo and (University of Alabama quarterback A.J.) McCarron. With a position as important as quarterback, I think they should go and workout eight to ten guys if they can. If they can fit it in the schedule, it seems to me that it's worth taking the time to evaluate."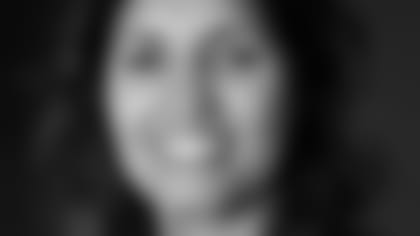 Tania Ganguli:"I don't know that pro days hold a lot of weight on how you rank a player. The Texans are more concerned with the film and practices that they have been studying. It seems, though, that they are not totally enamored with any of the quarterbacks in the draft, but I think everyone is assuming they will take Jadeveon Clowney or one of the quarterbacks at one."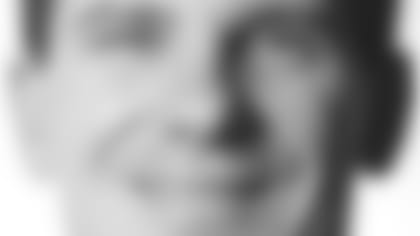 John Keim: "DeSean Jackson is still here meeting with the Redskins. I have yet to hear that a deal has been made, but all signs are pointing that way. Clearly, his character issues are a concern, meaning his work ethic and not being the guy you want to see in the locker room, but sometimes you make exceptions with players who have the amount of talent that DeSean has."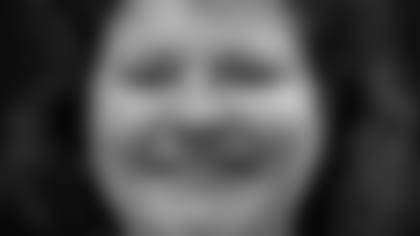 Theresa Walker: "Right now, the Titans are in no hurry to make a decision about (running back) Chris Johnson. There is no timeline for his contract, so there is really no reason to hurry. They may be waiting to see if someone wants to trade for him, but from what I have heard, he's planning on showing up for workouts on Monday. I know the Titans will definitely add a rookie in the draft. Whether or not that rookie will be to replace Chris is uncertain."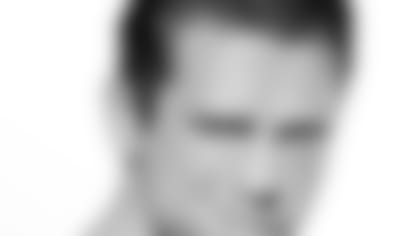 The Miz: "At first I was angry and thought the Browns were throwing away the season when they traded Trent (Richardson), but as time progressed, I thought it was a good move. Then all these changes with (Rob) Chudzinski, (Joe) Banner and (Mike) Lombardi happened and aggravated me all over again. But now I am looking at what (Ray) Farmer and the team are doing, and I'm literally loving what I see. The best part is, everyone has no idea what the hell the Browns are doing for the draft and I think that's how the coaching staff wants it to be. They seem to be upgrading in every possible form. I've always been on the (Johnny) Manziel train; I love everything about him. But I think he will be gone by four and I think the Browns are going to go with a wide receiver in Sammy Watkins."