*QB Johnny Manziel participated in his Pro Day on Thursday.
---
On Thursday's "Cleveland Browns Daily, Driven by Liberty Ford," co-hosts Vic Carucci and Michael Reghi, who is filling in for Nathan Zegura, went in to great detail on Johnny Manziel's personal pro day at Texas A&M.
Tom Withers, from the Associated Press, joined the Manziel discussion with his reflection on his performance and how it impacts his draft stock. Brent Zwerneman, beat writer for the Houston Chronicle/San Antonio Express News, who also covers Texas A&M, provided a first-hand experience of Manziel's pro day.
Sean Lester, Texas A&M special contributor for the Dallas Morning News, provided insight on the glamour and hype surround Johnny Manziel.
Here are some highlights: Vic Carucci: "Not coincidentally, Johnny Manziel had his own pro day and it was the last of any prominent player who is a draft prospect. Having him put on the helmet and pads made him stand out. Overall, when you put him on the scale of (Teddy) Bridgewater and (Blake) Bortles, you could say Manziel was as good as, if not better than, both of them. He looked like a professional in the way he threw today. That being said, if (the Browns) take a quarterback at four, he has to be a difference-maker. If he isn't that for sure thing, then don't take him at four, but at some time, the issue has to be addressed. They made a huge hole and they have to address that need. The same questions I have about Johnny Manziel in terms of his size and how he plays the game remain for me, despite his outstanding pro day. I don't see those qualities as a good fit for sustained success in the NFL. This is the most critical draft for the Browns, because they have to get the quarterback right this year, not next year. (Ray Farmer and Mike Pettine) can't think about 2015. They have one shot to get this right. Their futures depend on who they draft. It carries that much weight."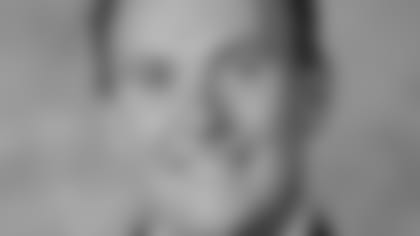 Michael Reghi: "What a Texas spectacular. Johnny brought out all the bells and whistles. For me, if you are the Cleveland Browns, I have two questions I'm asking myself if I'm Jimmy Haslam or Ray Farmer. First, are you that much in love with Manziel that you believe he can go in and play and take this team to the playoffs now? Second thing is, in three to four years, can he win a Super Bowl for us? The answers have to be yes for me to consider taking a quarterback at four. Period. With Manziel, don't you think you are going to have to stylize your offense in a way that is going to give him the best advantage, because the pressure to play him and start him immediately is going to be enormous? Just by conversations, I do not believe that there are too many NFL draft boards, right now, that have either of these (top three) quarterbacks in the top five. You are more likely to find the combinations of Khalil Mack, Greg Robinson, Sammy Watkins, Jadeveon Clowney and Jordan Matthews going in the top five."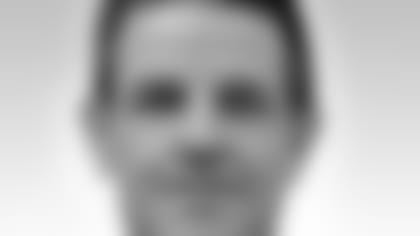 Tom Withers: "I'm really intrigued with (Manziel) from an athlete standpoint. The kid is a winner. He has a 'wow' factor that this town would just go crazy over, but I don't know if this team, at this time, is ready to take on someone like Johnny Manziel. I still think the Browns have to take a quarterback in the draft, but the question is where you take him? I know that they are looking at as many as ten quarterbacks, which tells me they are looking at people much deeper in the draft. There is so much at play here and this decision is going to go down to the final week. In some ways, this is the new NFL. It's where we are headed, not only in terms of the media exposure, but the new style of quarterback that everyone is falling in love with."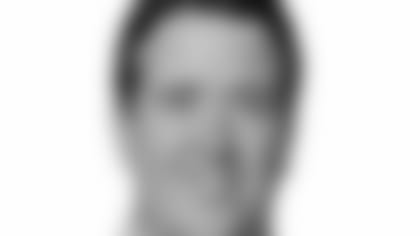 Brent Zwerneman:"Johnny made it even more of a spectacular event by coming out in shoulder pads and a helmet. I don't think anyone there has ever seen a guy come out like that to perform. Ideally, a pro day is a day where you want everything to be perfect for them to perform their best, but Johnny thought being in a helmet and pads was a better option. He has made leaps and bounds since when I first met him two years ago. I think he has grasped the idea that he has an amazing opportunity in his hands. He knows it's going to be all about maturity as a leader in the NFL and he has his head on straight. Johnny had that reputation of throwing that air ball up for grabs for Mike Evans to get to, so I really think Johnny did a good job today at misspelling that myth. He was deadly accurate today. I think the final total was 63 of 65 completion rate. Everyone seemed to be really impressed with not only his accuracy, but his arm strength, too."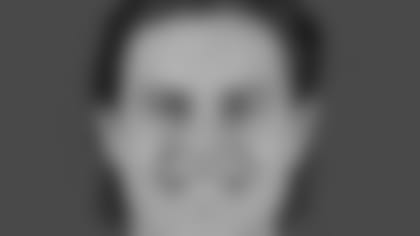 Sean Lester: "From what we saw today, every bit of (Manziel's) pro day lived up to the hype it was expected to be. He proved today that he has the footwork, arm strength, and mechanics. He did everything that was expected of him and virtually every throw was right on the money. He was hitting his receivers in-stride and the deep balls he was throwing was very impressive. We all know about his swagger and he showed it today. He said he wanted it to be fun, and fun is what he made it. You can't help watch the guy and get excited. He had music blaring through the speakers, came out, put on shoulder pads and a helmet, and put on a show. Under all the hype and all the pressure, he showed that he was able to deliver. That's Johnny Manziel. It was a circus, but he was the center of attention."