*For the 2013 season, A. Rubin collected 52 total tackles.
---
On Friday's "Cleveland Browns Daily, Driven by Liberty Ford," co-hosts Vic Carucci and Nathan Zegura discussed reports of the Browns possibly releasing defensive end Ahtyba Rubin, only days after linebacker D'Qwell Jackson was released.
Scott Petrak, from the Elyria Chronicle-Telegram, joined the show to discuss the impact that Jackson's release and the possible release of Rubin would have on and off the field.
Doug Dieken, from the PNC Bank Cleveland Browns Radio Network, spoke very highly of Jackson and Rubin, not just in terms of football ability, but because of their leadership.
Here are some highlights: Vic Carucci: "As we sit here right now, there is still nothing on (T.J.) Ward or (Alex) Mack. That doesn't mean it won't get done, though. I'm not sure what the delay is. It's not that the desire isn't there, but it takes two to tango. Reports are that Ahtyba Rubin is the next player to be released. He gets a lot of respect, but I think it's important to look at the type of scheme the Browns are playing in and to see if that fits to his ability. The beauty to what Mike Pettine believes is that you tailor more of your scheme to your players, as opposed to vice-versa. I think the players will like the scheme, but it doesn't fit to everyone and Rubin is not a true anchor in the middle and doesn't give you that pass-rusher. When people hear of all this cap money that is created as this team moves forward, the assumption is you are going to use it all and spend your way back up to build on the cap, but that's not how it works. You are going to be selective at who you add and you'll have to identify your needs. This team is going to depend more heavily on younger players to make the impact. They are more cap-affordable and that's what will be the emphasis for this football team." Nathan Zegura: "We are seeing teams be proactive and aggressive at locking up their (free-agency) guys and you want to see the Browns do that. Instead, what we are seeing right now is them releasing D'Qwell and possibly releasing Ahtyba. It all depends on what kind of defense you are going to run with (Mike) Pettine. The Browns still have (Phil) Taylor, (Desmond) Bryant, and two guys who I thought played phenomenally last season, (Billy) Winn and (John) Hughes. If the Browns were to release Rubin, they would save about seven million dollars on cap space. He's great against the run, but he doesn't get to the passer at all and could be seen as replaceable, given the depth of the defense. There's enough guys on the bench who can play against the run effectively, so in my opinion, they have the ammunition there if need be. The difference between Rubin and D'Qwell, if the Browns were to move on from Ahtyba, you have your own roster guys who can step up. With D'Qwell, there is no other solution. That created a hole and a need that needs to be addressed in the draft or free agency. Letting go of Rubin does not create a new hole for the Browns."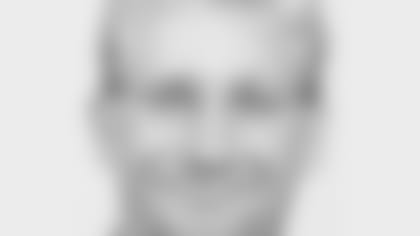 Scott Petrak: "I think it makes sense that Rubin would be considered the next guy (released) because of the amount of money he is making and because of the depth that is there on the defensive line. But, if you look at both moves, with D'Qwell Jackson being released, I don't see the benefit, especially with a team who has as much cap space as the Browns have. I understand the financial part of it and I get that's the reason (Ray) Farmer released D'Qwell, but I think when you look at good teams, they are strong in the locker room and have good character. There is a price to pay for that. I think D'Qwell is immeasurable in the locker room and I don't think the Browns need to add another hole to the team. To me, if Rubin is a better player, releasing him will weaken your team. He's been nothing but solid since he got here. He's flexible from a scheme standpoint and I just don't see how you are getting better by letting him go. It just seems like if you keep subtracting your better players, then where is the light at the end of the tunnel and when does the team make those strides to move forward?"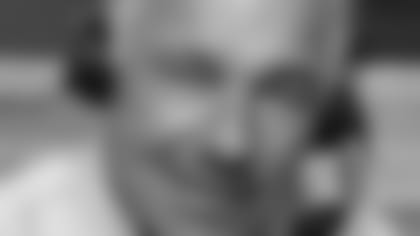 Doug Dieken: "I'm a big Ahtyba Rubin fan. He sets the tone for the defensive linemen on how they hustle and the energy he expects them to put forward. He's probably one of the better defensive tackles that people don't know about. You put him (potentially) leaving on the heels of D'Qwell leaving, and all of a sudden you have two guys who were great leaders off of the team. Obviously, there is a need for leadership and you look at the captains and (Joe) Thomas, who leads by example, and his reputation speaks highly, but he's not a guy who will grab you by the shirt and jump on your like D'Qwell would. I think you have to find a guy like that. I have to say I am very proud of the job Aaron Shea (director of player development) has done. His relationship and ability to talk to those guys straight forward is very instrumental. He is the guy who can go to a player and tell him he needs to pick up his leadership role. To have someone like that in the locker room is a very important component to a team. D'Qwell was a coach on the field, and I think it's going to be very important to not only get someone who can play, but someone who can take the defense and orchestrate it the way Pettine and (defensive coordinator Jim) O'Neil want it to be done. D'Qwell was much like the quarterback for the defensive side of the ball."