*Inside Linebacker Karlos Dansby recorded 6.5 sacks for the 2013 season.
---
On Wednesday's "Cleveland Browns Daily, Driven by Liberty Ford," co-hosts Vic Carucci and Nathan Zegura reacted to the Browns' first day of free agency, focusing heavily on the reported acquisitions of inside linebacker Karlos Dansby and safety Donte Whitner.
Mary Kay Cabot, from the Plain Dealer and Cleveland.com, joined CBD to share her thoughts on Dansby and Whitner and the assets they could be for the Browns.
Here are some highlights: Vic Carucci: There was no real splash in free agency. Mike Pettine and Ray Farmer stayed true to what they said they would do: take a prudent approach. It's not typical to look at a player like Dansby. He's going in to his eleventh season in the NFL, but he had two of his most productive seasons in terms of tackles the last two seasons. In my opinion, he is an upgrade in pass-coverage for the linebacker spot. Whitner made the Pro Bowl last year. He comes from a strong, winning program, and can bring that winning mentality to the locker room. The production that we want to see from them has to happen within the next two years. When you look at what Ray and Mike are trying to put together, they understand that the time for them to make this team good is extremely limited. This team has a lot of youth and inexperienced players, so it's key to have those veteran components. How much better did the Browns get with these guys? It's hard to say. It all comes down to how they produce on the field. Ray Farmer has spoken about overpopulating positions. So look for the draft to be a place where there will be a redundancy at the inside linebacker and safety positions, adding rookies to learn from Dansby and Whitner. This is a very sound and methodical way for the Browns to go through free agency." Nathan Zegura: "A lot of people are saying that the Browns just got older at the linebacker and safety position, but Dansby is a guy who is a workout freak. He is totally concerned at keeping his body in optimal condition. Whitner hasn't missed a game in four straight seasons. T.J. Ward missed ten games over his four seasons, so you are getting a different kind of player with Whitner. He's a hitter, he is better in coverage and has been a top-seven safety in the last two seasons. Don't forget, entering the offseason, this team was the second youngest team in the NFL. It is important to make sure you have veterans on the team for that leadership role. Bringing in guys who can lead and help the team win is fine, so I'm not concerned with their age. As long as they can play at the level we need them to, that's all that matter. One of the things I took away from sitting down with Ray is that he understands the balance between constantly re-building and only taking players at a certain age, to working to rebuild and compete for this year and beyond. You got the sense that the goal was not necessarily to compete in the 2013 season, but I think that's a different goal and will be executed differently in 2014."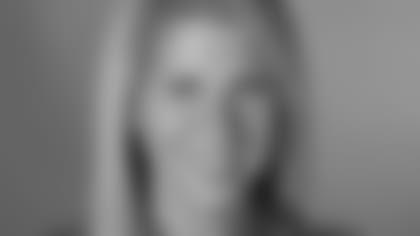 Mary Kay Cabot:"I think in light of losing D'Qwell Jackson and T.J. Ward, signing Karlos Dansby and Donte Whitner is about the best you can do. If you look at what they have done, they add toughness, leadership, and playmaking ability. Dansby, alone, is going to be a great force at the inside linebacker position. Overall, I think the Browns made a splash on Tuesday. I think we were expecting a few other big names, like (Jairus) Byrd, but I think it was a pretty successful first day. I don't believe that (Ben) Tate is in Berea, just because the Browns haven't confirmed that. That doesn't mean he isn't coming, but it is not believed to happen today. It seems like some of the opportunities for Alex Mack are drying up. I was told that there weren't any visits lined up as of yet, but that could always change. But he might not have the opportunity to get that offer he thought he was going to have. If it hasn't happened now, you have to worry that things are going to start drying up once you get past the first couple of day."