*Center Alex Mack was one of 6 Browns players selected to the Pro Bowl for the 2013 season.
---
On Monday's edition of "Cleveland Browns Daily, Driven by Liberty Ford," co-hosts Vic Carucci and Nathan Zegura continued to discuss the quarterback prospects in this year's draft, along with other free-agency needs for the Browns. They also finished their Browns roster evaluation by ranking the final 30 players.
Mary Kay Cabot, from the Plain Dealer and Cleveland.com, provided some insight on her interview with general manager Ray Farmer, and the difference the front-office structure will have over the control of the roster. Armando Salguero, from the Miami Herald, joined the show to provide great insight on the Miami Dolphins' current situation involving the latest on Richie Incognito and Jonathan Martin and how these circumstances will potentially change the culture of the NFL.
Here are some highlights: Vic Carucci: "We need to see action; proactive moves that this team is doing to make themselves better, and I think losing (Alex) Mack and (T.J.) Ward would be bad moves. You have to get those guys tied up and know that they are important to this football team and its future. Ray Farmer is a traditional guy and the more I'm around him and hear about him, the more I am impressed with him. The majority of what he is doing is based on what he sees and what his instincts tell him, all of which is learned from good people he's been around. No one knows what they are dialed into at the number four pick and that is a very strategic move. I think (Teddy) Bridgewater's arm is adequate. It's not an overpowering ball that comes out of his hand, but I see a precise thrower. He doesn't have to put a lot of thrust in to his throws, but I just don't know if there is enough velocity on certain throws he attempts. I don't see that laser that I need to see from a collegiate quarterback on a consistent enough basis. He has to get bigger and stronger, and I worry about his ability to take hits. I don't know if he can truly get to the point where he is gifted with the frame that (Blake) Bortles has." Nathan Zegura:"I think Ray Farmer is doing a great job thus far. He's making himself available to the media, but giving away absolutely nothing in terms of their draft picks, and that's the best scenario you can have. I think the Browns have all the leverage in the world because no one knows who they are looking at, or even if they are looking at a quarterback at their number four pick. I like the consistency you get with Bridgewater. His anticipatory throwing is by far the best, unlike (Johnny) Manziel who seems to throw the ball when people are open, or just throws it up and waits for (Mike) Evans to get to it. When I look at Teddy, if he can get to the gym and get stronger, he can be a top-five quarterback in the league. Keeping Mack and T.J. are your high priorities in terms of free agents, and rightfully so. I also think the wide receiver is a massive need and the Browns need to add at least two to the roster, whether it's in the draft or free agency and I think there are some interesting options."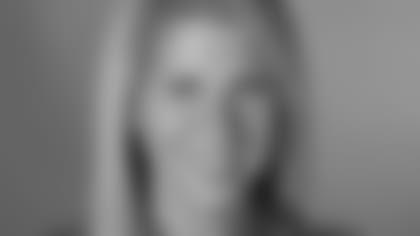 Mary Kay Cabot: "I think one of the things that stood out to me is that (Farmer) is trying to say that we may very well end up with Manziel, but we also may not, and if we don't, it doesn't mean that we can't be successful. I think he is trying to temper the enthusiasm and noise that is starting to sound for the whole Johnny Manziel thing. I do know that he feels ready for this opportunity and ready to put the Ray Farmer stamp on this team. The major difference I see (since the front-office changes) is that Ray has control of the roster. Before, it was Joe (Banner) who, at the end of the day, said 'yeah' or 'nah' on those matters, and now those decisions are in the hands of Ray. I think he is going to rely a lot on what (Kyle) Shanahan and (Mike) Pettine think of these guys and I think there will be a lot more collaboration with this group. I get the sense that they aren't going to franchise either T.J. or Alex, but they have Pro Bowlers in both T.J. and Alex, so I think they will do whatever they have to do to keep them."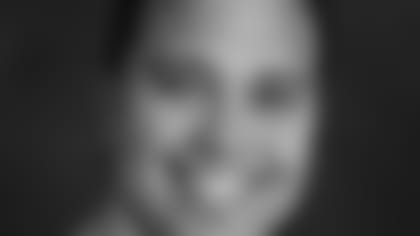 Armando Salguero: "I'm not certain that there will be a Dolphins' penalty – I don't think there will be draft picks taken away, and I don't think the team itself will be find because the report makes it very clear that (head coach) Joe Philbin was not aware of what was going on. (Dolphins owner) Stephen Ross was, in fact, the person who requested that the NFL get involved and he has been very proactive in seeking help. However, the players and coaches who were involved will most likely be suspended by the league, if not kicked off of the team. It's no secret that (Roger) Goodell is going to be proactive and aggressive in changing the locker-room culture and addressing the locker room culture. He's going to make sure there are lines drawn and that they are drawn in concrete and that people know what is okay and what is not okay. It's sad that we have to come to this. We are grown adults and professional men that need to be told how to act, but the NFL, if nothing else, wants to make sure this doesn't happen again. It's an interesting dynamic because you hear about the 'brotherhood', the 'code' and 'keeping things within the family', but the one thing a family is about is love and respect. You don't hurt your brother, you don't break him down and beat him up. Whatever happened to men being men and respecting each other? If you don't respect each other, you aren't likely going to win."