*Vic Carucci and Nathan Zegura discussed their top five takeways from the NFL Combine.
---
On Monday's edition of "Cleveland Browns Daily, Driven by Liberty Ford," co-hosts Vic Carucci and Nathan Zegura evaluated the NFL Scouting Combine and their top five takeaways from Indianapolis.Jim Donovan, from the PNC Bank Cleveland Browns Radio Network, joined the show with his final thoughts on the Combine and how he feels about the 2014 NFL Draft Class.Je'Rod Cherry wrapped up the show with his reactions to the Combine and who he felt separated himself from the rest of the prospects.
Here are some highlights: Vic Carucci: Here are Vic's top five takeaways from the 2014 NFL Combine:
5. "Teddy Bridgewater declared himself as the best quarterback in the draft. What struck me, though, was how small his frame is. I know that does not mean he can't be great, but it is troubling to me to see this guy, who is a pocket-passer with tremendous accuracy, have such a small frame. I don't see the definition from him that I see in other guys."
4. "Is Johnny Manziel a good or bad teammate? Some of those questions were lingering throughout the Combine, not based on his media interviews; he followed the script for that. But the buzz I am hearing is what other Texas A&M teammates said when they were asked in meetings with teams who they would want to take along with them from the Texas A&M team. It troubles me that I am hearing other names besides Johnny's. You would think your own teammates would want to draft you on their team."
3. "The offensive linemen put on a pretty decent athletic show. There were five offensive linemen who ran sub-five-second 40s. One guy who stood out was Greg Robinson (offensive tackle from Auburn), who ran the 40 in 4.92 seconds. It's not the fact that you are expecting an offensive lineman to run 40 yards for you (in a game), but with (Kyle) Shanahan's offense, where linemen need to be mobile and need to be big, I think this draft offers more than a couple people for us."
2. "I think Blake Bortles did such a smart thing by throwing in this combine. If he had the most questions out of the top three quarterbacks in this draft, I thought he did exactly what he needed to do to eliminate most of them, by not only throwing, but throwing well. He had the stage to himself and all the focus was there and this guy put on a show. His footwork is improving, but as a kid, he is impressive and has that down-home, genuine feel to him that I think would fit well in Cleveland."
1. "I had the opportunity to talk with Jadeveon Clowney and first of all, there is a lot of personality there. He says he has an edge and a chip on his shoulder, but he's saying it with a smile on his face. He looks like he loves life and is very comfortable in his own skin. He ran a 4.47 40. It doesn't bother me that he only threw the bar up 21 times. I think the guy could very easily make his case to be the top pick of the draft. If he's not, and he's still there at the number four pick, it would be shocking to me if the Browns didn't heavily consider him." Nathan Zegura: Here are Nathan's top five takeaways from the 2014 NFL Combine:
5. "The bench press is overrated. Who cares? I don't care that Clowney only did 21 repetitions on the bench press. How many times do you see a guy bench press on the football field?"
4. "Mike Evans (wide receiver from Texas A&M) was one of the stars of the combine. He reminds me of a better-catching, better-hands, Vincent Jackson, and I think his speed surprised everyone. He looked like a star to me and it will be interesting to see if the Browns got Manziel at four, if they traded up to get Mike Evans."
3. "Jordan Matthews (wide receiver from Vanderbilt) has the size, the speed, running a 4.46 40, and when you are watching him catch and run, at six-foot-four, he has the opportunity to be a great talent. He was incredibly impressive."
2. "Brandon Cooks (wide receiver from Oregon State) lit it up at the Combine. He had the fastest time of any receiver, clocking in at 4.33. The guy is an unbelievable athlete and I would love to see him wearing the brown and orange. I think he put himself into the first round."
1. "The receiver position is deep and full of playmakers. I love Sammy Watkins, but if the Browns are in love with a quarterback, they are going to be in a better position to get him at the number four spot and bring in another receiver later in the draft. The talent is so deep that they will be able to find that playmaker late in the first or even in to the second round."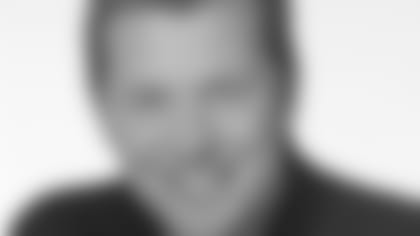 Jim Donovan: "Last year's draft was so thin that by the third day of the draft, I really think it was difficult to find players at that level who could come to the NFL and contribute in any significant way. This looks to be a much deeper and talented draft, and when you have as many picks and needs that the Browns have, I think it's a good combination. I think it will be an ever-changing story as who they will take at the number-four spot, but the thing that I noticed was the incredible speed and how these guys at every position ran well. I really enjoyed listening to the guys speak at the podium, especially Manziel and the transformations he's made. He came out of the weekend looking pretty good to me. I like the fact that (Blake) Bortles threw. I think some people were taken aback by what he said about needing to be coached, but everyone needs to be coached at some point. The fact that he threw tells me he's ready to go and he wants to show what he has, that he's not hiding anything." Je'Rod Cherry:"What really jumped out at me (from the Combine) is Johnny Manziel not being the athlete that he was advertised to be. He was sold to me as a guy who is a phenomenal athlete, so for him to have the mediocre numbers he had jumped out at me big time. A lot of guys in that wide-receiver group ran good 40 times. You don't want to get too caught up in the numbers, but at the same time, you want to have good measurables. A guy like Sammy Watkins is special. He separates himself from the rest of the group. Blake Bortles did that courageous thing by throwing and I think that will stand out in some guys' minds. He's a project and he said it himself. I just don't know if you get a guy like that with your fourth overall pick. A guy at the number-four spot needs to be an immediate impact on your team."