*QB Johnny Manziel conducted a private workout for the Browns on Saturday, April 19th.
---
On Tuesday's "Cleveland Browns Daily, Driven by Liberty Ford," co-hosts Nathan Zegura and Michael Reghi, who is filling in for Vic Carucci, considered the idea that the Browns may select two quarterbacks in the draft, as opposed to acquiring one through free agency.
Scott Petrak, from the Elyria Chronicle-Telegram, weighed in on his opinion of drafting two quarterbacks, along with the possibility of trading down to acquire more assets. CBD went around the NFL to touch on all the hot topics taking place with the St. Louis Rams and Seattle Seahawks, by speaking with Nick Wagoner, Rams beat writer for ESPN.com, and Liz Mathews, Seahawks beat reporter for ESPN 710.
Pete Prisco, CBSSports.com Senior NFL Columnist, projected the trades that may be made from various teams around the league, in order to match their respected needs.
Here are some highlights: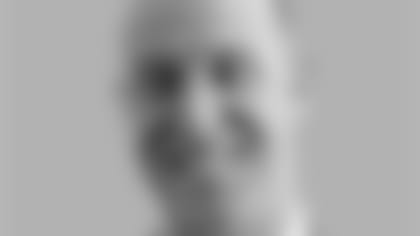 Nathan Zegura: "I certainly don't think a quarterback will happen at four. I think it will happen early, but the question is if the Browns take two quarterbacks, or take one quarterback in the draft and add another quarterback in free agency. Logan Thomas (former Virginia Tech quarterback) is someone that, in the late rounds, if you were to draft a quarterback to be your project, could end up paying ultimate dividends. If you go with a (Teddy) Bridgewater or (Johnny) Manziel early in the draft, no matter who it is, getting a guy who is a little bit different in what he brings to the table, a different style of athlete, build, and arm, makes me not mind taking a shot on someone like Thomas. When you look at the free-agent quarterbacks left, there is no one who really intrigues me. So, if the opportunity presents itself in the draft to get a prospect that you could develop at a cheap price, then go get him and develop him the way you want."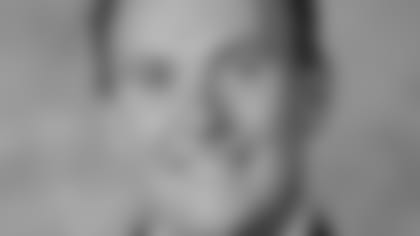 Michael Reghi: "If the Browns feel they hit well on all the different directions they wanted and if someone like Logan Thomas peaks their interest, I have no problem if they go after a guy like that in the lower rounds that they want to bring in as a third quarterback that they feel has developmental positives attached to him. In fact, I think I lean towards that idea and would like to see that happen. I've always been intrigued with Thomas and it seems to me that this is a guy that is highly thought of. You look around the league and there isn't much out there that the Browns would feel comfortable bringing in to mentor Hoyer, so I have no problem with the Browns wanting to get a second quarterback in the draft."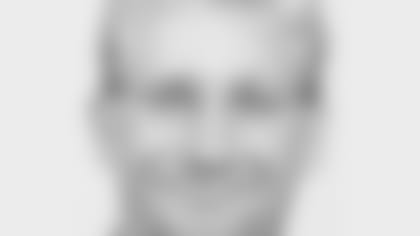 Scott Petrak:"I think the Browns will draft two quarterbacks. They could have had (Rex) Grossman in here right now if they wanted to. As far as a trade, I know it's a possibility, but I think any of the guys you bring in, you have to give (Brian) Hoyer a chance. Take two young guys in the draft, put them in the mix with Hoyer, and see who sticks out the most. Take a guy in the first or second round, and another in the fourth or fifth and I wouldn't be mad. The Browns would be best served trading down, especially if they don't love a guy at four and I think there is a good chance they have the opportunity to move back. Maybe Atlanta or Buffalo would want to trade up for the fourth pick, and if the Browns trade down, that opens up a whole lot of other options. Then you are more comfortable taking a quarterback at twelve, if that happens to be the pick. I really think at four, it's going to come down to (Khalil) Mack or (Sammy) Watkins and I would personally take Watkins. He gives you such an impact on the offense from the start."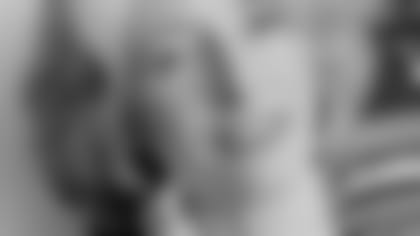 Nike Wagoner: You are the Rams' front office and you have the second pick in the draft. Who are you taking? "My personal opinion is that the Rams will take Sammy Watkins. The reason being is that this is their first chance in a long while that they have had to get a number one receiver and they feel they need to take advantage of that."
Do the Rams want that pick or would they prefer to trade it if they can find a partner to dance with? "Trade would be the preferred method, which is why you are hearing the rumblings of taking Johnny Manziel. They won't take a quarterback at two, so they are trying to do everything they can to get the value of the number two pick up and make it appealing to other teams."
In your opinion will Sam Bradford be your starting QB come September? "I'd be surprised if Bradford didn't start next year, unless it's injury-related, but the Rams are saying that he is ahead of schedule and should be ready to throw during OTA's."
What are the biggest needs for St. Louis heading into the draft? "This is a good time to address the tackle. A lot of people think that they won't address it, but if the need meets the value, then I think it's a real possibility."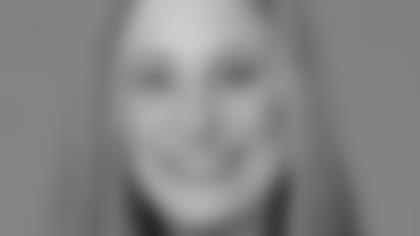 Liz Matthews: Was Terrelle Pryor a good addition or bad addition for the Seahawks? "If they wanted this guy, they would have had to trade for him. I think it's good that they got him where they did."
The defending champs have made a lot of news in free agency, whether it's been signing players or losing players. Who's the biggest addition in free agency and who's been the biggest loss for the Seahawks? "They were fairly stacked in each position and they ended up seeing more guys going out rather than coming in. Unfortunately, additions weren't big this offseason."
What are the biggest differences so far this year from what you've seen so far in Seattle's off-season workouts? "We all feel like we just wrapped up the season. These guys know what they need to do and one Super Bowl isn't enough for them."
What do the Super Bowl Champs need to do in the draft this year? "They need to address the offensive line. There were a lot of injuries last year that need to be addressed."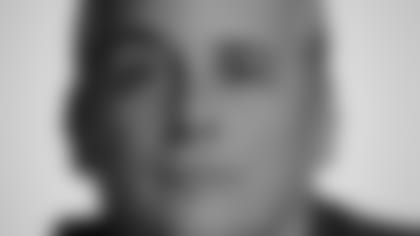 Pete Prisco:"I think for the (Jacksonville) Jaguars at three, the decision is between (Kahlil) Mack and (Sammy) Watkins. If you look at their offense, they don't have a dynamic playmaker and they always say they could use more pass rushers. But, at the end of the day, when push comes to shove, I think they would take Mack over Watkins. I think Atlanta is going to make a conservative effort to get up to the number one pick and go after (Jadeveon) Clowney, but I also think Buffalo is making noise to get Clowney and add him to their defensive line. Look for the possibility of one of those teams moving up to take the first overall pick. If I were the Browns picking at four, I would take a long look at Sammy Watkins. Josh Gordon is a great player and I think he can be really special. Getting Gordon and Watkins on opposite sides of each other would create a heck of a threat to the defense. I'm a big fan of the Cleveland roster. I really think that have a lot of the right pieces in place already."