*Vic and Nathan discuss Jadeveon Clowney's Pro Day Performance.
---
On Wednesday's "Cleveland Browns Daily, Driven by Liberty Ford," co-hosts Vic Carucci and Nathan Zegura discussed the reports that the Browns kept their presence unknown at the University of South Carolina's Pro Day. Vic and Nathan also released their mock draft editions 2.0. Check out the new and improved ClevelandBrowns.com on Thursday for their complete mock draft analysis.
Nate Ulrich, from the Akron Beacon Journal, continued the pro day discussion with his puzzled reaction as to why the Browns kept their attendance under wraps in South Carolina.
Josh Kendall, South Carolina beat writer for The State Newspaper in Columbia, N.C., joined Vic and Nathan on CBD with his firsthand experience of Clowney's pro day.
Here are some highlights: Vic Carucci: "I am not among the frustrated that the Browns aren't (publicly) attending pro days, but I can't ignore what is out there. It's different than anything I've ever seen before. The trend is being noticed and it's hard not to comment on being one of the only teams that (has its top representatives) avoiding these pro days. Teams get something out of these workouts. Not a ton, but there are keen eyes that observe and in the grand scheme of things, the pro day is another piece of the complete puzzle. Jadeveon Clowney's pro day that happened today is going to get a lot of buzz because he tore it up. I'm not saying that not being there is the end-all-be-all, but it's just interesting that this has become a topic in the NFL. Whether or not a team was at a pro day was never an issue. When we see the results of the draft, that's when this whole topic will be revisited." Nathan Zegura: "I like the fact that people are talking more about what the Browns aren't doing than talking about what the Browns are going to do in the draft. They haven't been at all the marquee pro days, but it seems they are going to work all those guys out on their own. They want to see these guys in an environment that they can control, not one that is scripted. This draft is going to be heavily based off of tape and scouting, which I like. It probably does hurt a little bite to not attend these pro days, but to me, it's more interesting to see all the buzz that it is creating."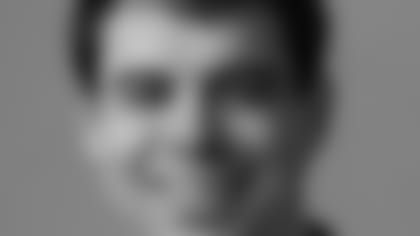 Nate Ulrich:"I don't know if I would say that it is a big deal that the Browns (reportedly) aren't at Clowney's pro day, but it is puzzling. If I were in (Ray) Farmer's seat, I would have representatives there. I don't think they are meaningless, if they were then no one would go. I think they are a small piece of the puzzle, but a piece, nonetheless and I don't think you get the whole picture you would get if you don't go. (Jimmy) Haslam said that this is a crucial offseason for the Browns and obviously, with the amount of draft picks and what the Browns did in free agency, that's the reason they said it. They have to capitalize on that and to miss a small piece in the big picture is puzzling. Right now, I don't think the Browns are operating with that quarterback or bust mentality at four. They are taking the best player available approach. If somehow Clowney falls to them, I think he could totally be their pick at four. He's the most talented player in the draft, but I question his work ethic, motivation, and focus."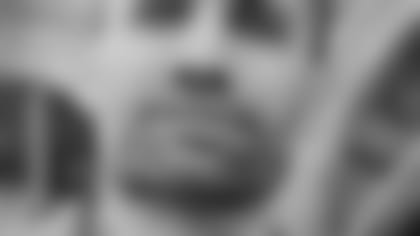 Josh Kendall:"Clowney had a really good day today. I'm not sure he surprised anyone with how athletic he was because everyone already knows that, but he was very impressive with his skillset. They put him through a lot of linebacker drills, especially in the three-four outside linebacker position. I know his work ethic has been in question and I do think those questions are fair. It's not made up and we saw evidence from the beginning of last season to the end. The red flags were there, so I understand why people have these questions. However, I think he should be the top pick. The linebacker position is such a need in the NFL and he plays it so well. He is such a disruptive force. He's a guy who can singlehandedly dominate a game. His first, initial burst is unlike anything I have ever seen."