*Former Ball State QB, Keith Wenning may be a potential possibility for the Browns.
---
On Friday's "Cleveland Browns Daily, Driven by Liberty Ford," co-hosts Vic Carucci and Michael Reghi, who is filling in for Nathan Zegura, discussed the so-called second and third tier of quarterback draft prospects.
Mary Kay Cabot, from Cleveland.com and the Plain Dealer, joined the quarterback discussion with the many draft possibilities for which the Browns are preparing. Keith Wenning, former quarterback for Ball State University, spoke with Vic and Michael about how he's preparing for the draft and the attributes he would bring to Cleveland.
Mike Bradd, play-by-play voice of the Eastern Illinois Panthers, and Joel Godett, play-by-play voice of the Ball State Cardinals, provided great insight on quarterback draft prospects Jimmy Garoppolo and Keith Wenning, respectively.
Here are some highlights: Vic Carucci: "There is something to be said about players who come in to the league without being the top draft prospects. It seems as if they don't carry the weight that some of these other guys carry that could affect them in negative ways. When you talk about Jimmy (Garoppolo) and Keith (Wenning), the so-called 'lesser names,' even though they have high expectations for themselves, I think there is less pressure on them, almost with the feeling that they have nothing to lose. There is always pressure and I would never say that they aren't under pressure in these situations, but they aren't burdened by it and it could work to their and the team's advantage."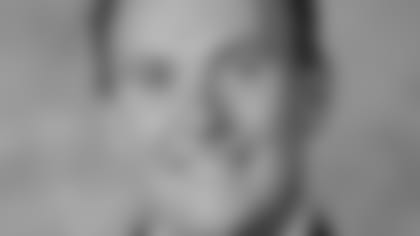 Michael Reghi: We have so many layers to the quarterback position and it has been absolutely enormous in the Mid-American Conference (MAC). We are seeing these guys come in with a little bit of a chip on their shoulder because they are doubted in so many ways. They want to prove that playing where they played isn't a deterrent to how they can perform. We know that these guys are going to get the opportunity to find themselves on an NFL roster and may actually make an impact for a franchise. Wenning is really impressive and definitely someone worth looking at in the later rounds. I do see the Browns taking a quarterback somewhere in the first round and then again in the sixth or so round. So I wouldn't be surprised if the Browns pursued a quarterback out of the MAC."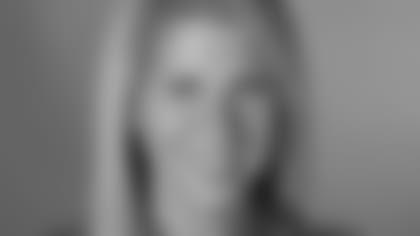 Mary Kay Cabot: "I think what the Browns are saying is that they are prepared to get a guy at four if the guy that they really like is available. If not, they have all kinds of options on the table by taking someone at twenty-six, packaging some picks to move up, or whatever they have to do to get their guy. They are looking at guys all across the board and I think that's the right approach. I spoke with Ray (Farmer) and he said he knew the guy who he would take as a quarterback. The interesting thing is that he said he would not share who his guy was with (Kyle) Shanahan and (Mike) Pettine until the evaluations were done because he did not want to sway their thinking in any way. Generally, if you are going to take a guy at four, you expect he is going to start for you. That's how things go, but this is a unique situation with (Brian) Hoyer being ready to play. At the very least, if they draft someone at four or twenty-six, that player will come in and press Hoyer for the starting job and (Farmer and Pettine) will have to play whoever is best."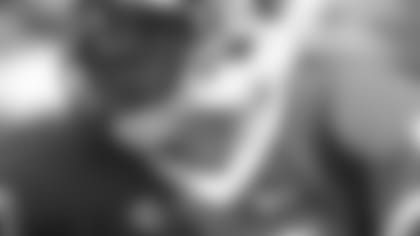 Keith Wenning:"I've been busy continuously training and throwing. I've had a few private workouts thus far and another one with the Browns tomorrow. Any opportunity I get I will take full advantage of. I'll run with that opportunity and do my best. I'm a leader. Being a quarterback allows you to be a leader of the offense, but in my opinion, you need to be a leader of the whole team. I'm confident in myself and my abilities in what I can do. I feel like I know the work ethic that needs to be put in and I'm willing to learn and do whatever I have to do to pick up my game to make it in the next level. The NFL is a quarterback driven league and if I land in Cleveland that will be a great opportunity for me."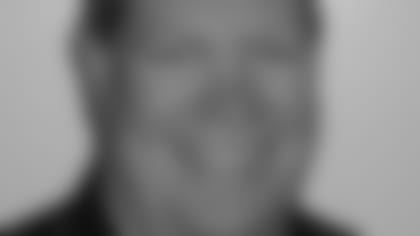 Mike Bradd:"My main point of reference is when Tony Romo was a quarterback here in the early 2000's. We never thought we would see a better player than Romo come through Eastern Illinois, but I would say that by the end of Jimmy Garoppolo's career, he is easily on the same level as Romo. Size-wise, he fits the mold really well. He has a strong arm, quick release, and seems to be a really good decision maker. He was very accurate with his passing and steadily improved over his four years. He's just an amazingly good quarterback for this level. Jimmy is so down to earth and such a humble person. There is no indication that he has any kind of ego, so I don't think there are any issues whatsoever with that part of his markup. He's the traditional quarterback and his teammates really look up to him. He scores pretty high in the leadership category. He may benefit from playing under an established veteran quarterback for a year, but I'm sure will embrace any opportunity he gets."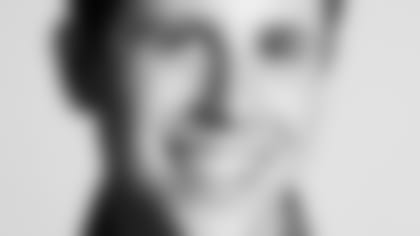 Joel Godett:"There is that pro-style quarterback swag that Keith (Wenning) molds into pretty well. He is a guy who goes out and executes and makes the throws. He understands exactly what he is looking at. The other part is the mental side of it. People like a mentally sound quarterback who gets it. The guys who tend to stick around are the ones who truly have that mental capacity, but let things roll of their back and take it for what it is, and Keith really gets that. The accolades don't mean anything to him. Nothing bothers him; this is just what he does. He has the perfect intangibles. I've seen him break down plays and offenses, with no second thought. He understands it all."."