*The NFL Scouting Combine is scheduled February 22 - 25, 2014 in Indianapolis, IN at Lucus Oil Stadium.
---
On Wednesday's edition of "Cleveland Browns Daily, Driven by Liberty Ford," co-hosts Vic Carucci and Jim Donovan, who filled in for Nathan Zegura, discussed what the combine process entails, along with their projections for the draft.
Terry Pluto, from the Cleveland Plain Dealer, spoke with Vic and Jim on the recent front-office alterations and how it will affect the Browns' draft choices. Je'Rod Cherry joined the show as he regularly does with his evaluation of who the Browns should take in the draft and the importance of retaining assets to support a quarterback.
Here are some highlights: Vic Carucci: "Now it's the Ray Farmer and Mike Pettine show, and one of the things that's going to be really clear at the combine is the two of them working together to identify these players as men – their toughness, competitiveness, and focus. These guys want to see players who they can count on in the fourth quarter, an area that the Browns really struggled with last year. They want to see the guys who will be loyal and a good teammate, and I think that's really what is going to be the focus for the next several days. I think the greatest value you get out of this combine, besides the medical history of each player, is the 15 minutes of quality time you get to spend with the guys you are interested in, to sit down and get to know them a little better; get to know what they're made of. Farmer and Pettine believe and subscribe to an older-school thought process on how to find players, and I like that about them."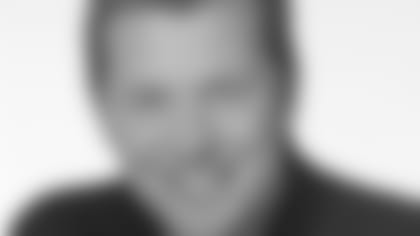 Jim Donovan: "The forecast was that this draft was going to be rich in talent, and it seems to prove to be that way. To break it down to the simplest form, if Pettine's statement is that he is going to be the toughest team on the field on Sunday's, then that's what is certainly going to be the focus when he evaluates these players at the combine. If the path was clear and he was available, I am totally tantalized with Johnny Manziel. He not only played in big games, he played in huge games and completely dominated. He walked in to Tuscaloosa, with about 95,000 'Roll Tide' fans and just ripped them apart. If he gets better coaching and gets away from a rinky-dink offense, I think he can develop those mechanics that people seem to be so worried about. If you can put him in an NFL offense where suddenly he doesn't have to run around to save his life, that's when I think we will see him sit back and make the play."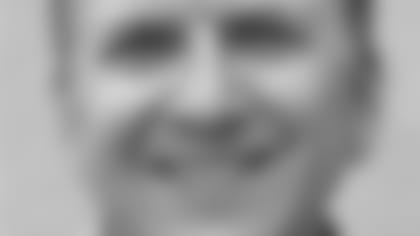 Terry Pluto: "I think the Browns are going to be the most unpredictable team in the draft. People who think they know what Farmer and Pettine are doing, unless they are in the real inner circle, they aren't even able to guess who they'll take. Coordinators are not in most draft rooms, so this will be Pettine's first draft and Ray Farmer has never had control over trading and on-the-clock changes. This could end up being a good thing, but it's really hard to critique them, especially when no one knows what they want. I really don't know (Jimmy Haslam), so I can't speak on why he made the (front-office) changes, but I think he is a guy who had a horrendous year on two different business fronts and he feels he has to clean everything up on both those areas. If nothing else, he didn't want Mike (Lombardi) running the draft, and to a certain extent, (Joe) Banner. He doesn't like change a ton, but people are cheering for him just because they wanted Lombardi and Banner gone. To me, the whole thing is hard to predict because there is no track record. Truthfully, I don't know why Haslam didn't sit down with Banner from the get-go and tell him he can hire any general manager in the league, but it's not going to be Lombardi." Je'Rod Cherry: "I'm sold on (Clemson wide receiver Sammy) Watkins. I feel what he possess translates to the NFL and I don't see that with the quarterback prospects this year. I'm in the mindset that the Browns should keep building and building and getting those position players set so that when you do get a quarterback, he has everything he needs. If you look at any quarterback, whether it be Tom Brady, Peyton Manning, or Joe Montana, they all have the weapons and the assets to work with, and right now, all the Browns have is Josh Gordon. Why not pair him up with a guy like Watkins, who has phenomenal speed and is clearly a game changer. Think of that lineup: Watkins, Gordon, and (Jordan) Cameron. That could be lethal."