*Vic Carucci and Jim Donovan discuss the Browns' free-agency plan for Safety T.J. Ward.
---
On Tuesday's "Cleveland Browns Daily, Driven by Liberty Ford," co-hosts Vic Carucci and Jim Donovan, filling in for the regular Nathan Zegura, discussed the Browns' free-agency plans with an emphasis on safety T.J. Ward and center Alex Mack.
Vic and Jim also discussed the upcoming NFL combine and the 2014 NFL draft. Doug Dieken, from the PNC Cleveland Browns Radio Network, joined Vic and Jim to give his thoughts on the new Browns' front office and how he thinks they will handle the upcoming draft and free agency.
Making his daily appearance was Je'Rod Cherry to give his thoughts on the Browns' free-agency options and what he feels the team should emphasize in the draft.
Here are some highlights: Vic Carucci: "The focus truly is on, here and nationally, Ray Farmer and what people want to hear and see the direction of this club as he articulates it more than anyone else. They haven't had a general manager voice in over a year. There is more pressure on Ray Farmer, because he has to get talent that fits with (Browns coach) Mike Pettine's systems. He is going to do things differently, but the question is whether he can he do things differently and make it work? The nature of this draft has to be getting someone that can complement (Browns wide receiver) Josh Gordon, and I think Ray Farmer has every intention of doing that. …(Browns center Alex Mack) is going to be the anchor of a new offensive system; the center has got to make that work. If (Browns cornerback) Joe Haden gets a long-term deal done and then you do a long-term deal with Alex Mack, you are left with T.J. Ward, someone you can put this franchise tag on."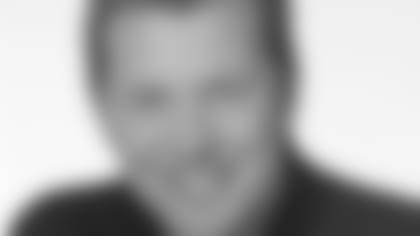 Jim Donovan: "It seems as though people have settled down quickly with it and feel comfortable with the move and like Ray Farmer's performance with his press conference. I think whatever the national view of Cleveland and the Browns, it is different from Cleveland's view. I think Cleveland's view is a little restless. The focus is on Ray Farmer, who over a week ago, was assistant general manager and now general manager and he goes into the combine and the draft with 10 picks. He can control the entire draft; the Browns can control the entire draft. The Browns and Ray Farmer can very quickly come in and control the draft and be the headline story of this draft. ...You have to control the game and I just wonder if T.J. Ward does that. I just worry about his durability, when he tries to play big, the physical aspect is that he is not big."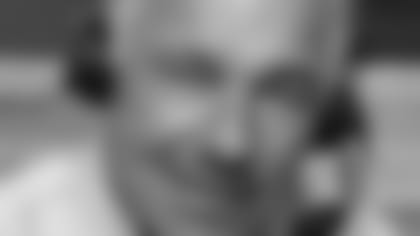 Doug Dieken: "I think Jimmy Haslam is a guy that asks a lot of questions, and to his credit he made a move and made one very quickly. This last draft, they traded out a couple rounds and the track record didn't merit the reputation. Jimmy Haslam said there is a learning curve in the NFL. I think the NFL sometimes steers you in one direction and I think Jimmy sorted that out and did what he had to do. He has a situation now where he brought in Ray Farmer, and Ray has played the game and when he talks to players, he can see through it. Ray will be able to see beyond the red flags. …I think it is important that they try to get Alex Mack back. I think he will fit very well into the new offense being run. He can think on his feet and move on his feet and he will be moving down the line. I think you want athletic people, you have key components. We don't pull the guards a lot, and I think we will have to have someone that can run and be athletic. I would like to see them keep T.J. Ward, because it think last year he came into his zone as a safety. He showed last year that he has a little more flexibility. The thing about T.J. is the relationship he has with Joe Haden and that will have a big part in what Joe's decision is and you have to take that into consideration also." Je'Rod Cherry: "It makes all the sense in the world to do all you can do make the move to get Alex Mack re-signed. I would want to have someone that can handle the calls and adjustments at the line of scrimmage, and I think a good center could help the quarterback that is likely going to be a rookie. You want predictability; Alex Mack is going to play football on Sunday, you can count on that. I think you do franchise tag T.J. Ward because you don't want to run a risk of bringing in unproven talent. When I think about the 3-4 defense, yes, you have Joe Haden, but you need an enforcer back there. (Ward) is a ball hawk and he makes plays but he comes into his own. When a guy plays at a Pro Bowl level, you don't let them out the building. You need to maintain and keep that talent, and we have been giving it up and the issue is not money because we have that cap-wise."