*On Monday, The Cleveland Browns placed the transition tag on Center Alex Mack.
---
On Monday's "Cleveland Browns Daily, Driven by Liberty Ford," co-hosts Vic Carucci and Nathan Zegura discussed the NFL's 4 p.m. deadline for tagging pending unrestricted free agents and its impact on the Browns.
Ian Rapoport, from the NFL Network and NFL.com, and Pete Prisco, from CBSSports.com, provided a national perspective on the free-agency and tag conversation surrounding Browns' two upcoming free agents, center Alex Mack and strong safety T.J. Ward. After CBD left the air, the Browns applied a transition tag on Mack. NFL teams can only use a transition or franchise tag on one player, meaning Ward is expected to hit the open market.
Jim Donovan, from the PNC Bank Cleveland Browns Radio Network, also joined the discussion and provided his opinion on how the Browns should handle Mack and Ward. Browns tight end and movie buff Gary Barnidge joined the show to express his passion for movies, in light of Sunday's Oscars, along with his excitement to get back to work.
Here are some highlights: Vic Carucci: "The talk of (the Browns pursuing Buffalo Bills safety Jairus) Byrd (who was not tagged and is expected to enter the free-agent market) has been steady. Does it make sense for the Browns to pursue him? I think it would be (Mike) Pettine's thought that we are a better team while having him, but the availability from Byrd, based on an injury history and attitude standpoint, makes me question whether he'd be able to settle in and be happy in Cleveland. If the Browns are going to say goodbye to a Pro Bowl safety, then you have to immediately be able to say hello to one of the best free safeties in the league." Nathan Zegura: "A lot of people are beginning to speculate that Byrd wants to come to Cleveland and reunite with Pettine. Ultimately, when you look at Byrd and Ward, the question is what are the roles and expectations for that position in Pettine's scheme? Ideally, we would want both Byrd and Ward, but with the cost, I think it is going to be one or the other. If you are the Browns, though, and you don't re-sign or franchise tag Ward, you better be absolutely positive that Byrd is coming to town. …Outsiders see all this cap money and wonder why we aren't signing all the big names, but some of that money is going to go to the resigning of (Joe) Haden, (Jordan) Cameron, (Jabaal) Sheard, and (Josh) Gordon. All those guys are coming up in the next couple of years and you want to be sure you can keep them. That's why we can't go crazy with the money we have now. I don't know what the right answer is, or what it will be, but it's something that bears watching."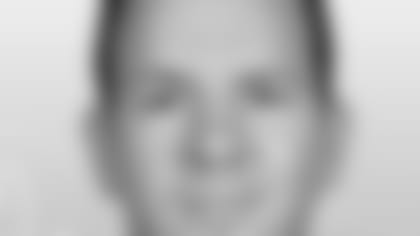 Ian Rapoport: "Assuming (the Browns) draft a quarterback, they are going to need a savvy, veteran center to help ease the transition. They need to get Alex Mack locked up. Alex is looking to hear that he is of value to the team. Not in the way that player 'X' wants this amount of money, but the franchise needs to show any player that they are important and a part of the bigger picture. To me, the best way to do that is to sit down with the owner, the coach, and the general manager and have them explain to Alex that he is important. The second thing Alex needs to hear is that this isn't the same old Browns. (Jimmy) Haslam wants to show that there is stability in this franchise moving forward and that there is a chance to win. He needs to explain to Alex how that is going to happen and what will take place. …If (the Browns) believe there is a possibility that Byrd is out there, I could see them wanting him instead (of Ward). With Byrd, you get someone who knows Pettine's system, who has been there and can help teach the system and help everyone understand what needs to be done. It's an interesting challenge for the Browns' front office. They are going to have to sell to some guys that this is a place that is finally right and that there is some stability here. There will have to be a recruiting pitch, but I think that's okay because I think Haslam excels at that."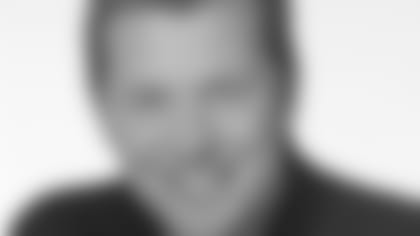 Jim Donovan: "I have always thought that at that (center) position, you really have to be a game-deciding player. …Mack can become a very big stabilizing factor on the Browns' offensive line and on how they are going to change schemes and conduct themselves. The thing I love about him is he always plays and he always plays hard. I know Ward wants to play, but at times he gets knocked down and has been known to have that injury bug. I worry if he can be that crunching safety. I worry that if you pour a ton of money in him and suddenly he goes down for multiple weeks, then you are out a strong safety. I think there was a little bit of buyer's remorse with (Paul) Kruger last year. When you spend a lot of money on a player, you put immediate pressure on him to perform and if they don't measure up, you see that remorse set in. It happens all the time throughout the league."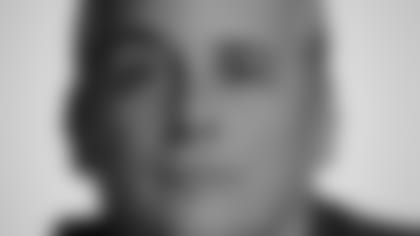 Pete Prisco: "I spent the weekend watching (Mack's game tape). He's even better than I thought he was. He's smart, athletic, he gets great leverage, and he can get underneath the big guys and move them. …I think Byrd is a different type of safety than Ward. If you prefer a free safety, then you go after Byrd, but if you prefer a strong safety, you should go after Ward. The Browns need a faster linebacker, that's a given, which is why D'Qwell Jackson was let go. If they want to get faster, they should look in the fourth and fifth round of the draft. There aren't that many linebackers in free agency, so they'll have to go after them in the draft. Looking at the Browns' roster, you see the talent is there, so what don't they have? They don't have a quarterback. Until you get that guy, all the talent in the world won't matter."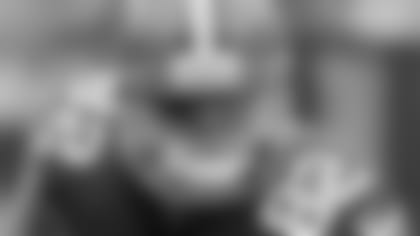 Gary Barnidge: "Movies are a big piece of me and I would love to do something with them after football. I don't know if I have what it takes to become an actor, but seeing the way a movie is produced has changed the way I see movies, and I love it. I started a Twitter contest when I was in Carolina and posed a trivia question once a week. I would make my teammates come along with me to meet the fans and thank them for supporting us. It was a way for me to show my passion for movies, while allowing the fans a chance to meet some of the players they otherwise wouldn't be able to meet. Once my football career is over, I know I want to be a professional movie critic. It just amazes me the way it's made and all that goes in to producing and directing a film. … Everyone is in the offseason now, so we haven't been able to meet any of the (new) coaches, but I think it's exciting. It was all a shock to us when (Rob) Chudzinski was fired at the end of last season, but I think we are all looking forward to getting started against and getting this ship right."