*OL Paul McQuistan signed with the Browns on Monday.
---
On Monday's "Cleveland Browns Daily, Driven by Liberty Ford," co-hosts Vic Carucci and Jim Donovan, who is filling in for Nathan Zegura, reported on the Browns' newest signing of offensive lineman Paul McQuistan. They also evaluated the need for a veteran quarterback and had the opportunity to speak with McQuistan.
Nathan joined the show with is reaction to the signing of McQuistan, along with his adamant thoughts on upgrading the cornerback position. Mary Kay Cabot, from the Plain Dealer and Cleveland.com, joined the show from Orlando, Fla., site of the 2014 owners meeting, to discuss general manager Ray Farmer's plans not to attend Johnny Manziel's pro day, in addition to Farmer's thoughts on the roster needs of the Browns.
Bob Condotta, from the Seattle Times, provided insight on McQuistan, whom he covered during Paul's time with the Seattle Seahawks.
Here are some highlights: Vic Carucci: "McQuistan is not a surprise to me. I think it's hugely important that they got the guard position addressed and with his experience, coming from the Super Bowl champions, and a team that had a really good run game, there is reason to be encouraged. You have a guy who feels comfortable in a scheme similar to the one the Browns will run. Guys will respect him because of his Super Bowl ring and you have to feel comfortable with the versatility and work ethic he brings. … I'm curious as to why the Browns weren't more aggressive with Matt Schuab. Ray Farmer acknowledged that the Browns made a play to get him here and I would have liked to see how he would have fit with Kyle Shanahan's offense. Of the remaining free-agent quarterbacks, neither (Rex) Grossman nor (Mark) Sanchez excites me. That doesn't leave me with a great deal of comfort or confidence that the position will be in good shape this year."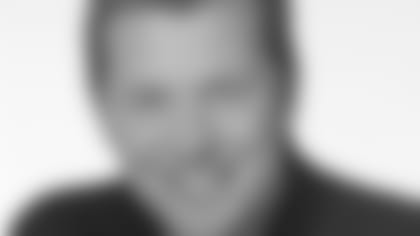 Jim Donovan: "McQuistan played well at Seattle in front of a young quarterback (Russell Wilson) and probably someone who took a little longer to decide what to do. All of that will help here in Cleveland, where there is a good chance he will be playing in front of a similar guy. What I take away from Paul is that he is a guy who will show up and play every Sunday. There will be no question whether he gave his all on game day. …I think there is a comfort level with Brian (Hoyer), but I still think another veteran quarterback will come in. The body of work with him is small, so competition-wise, it makes sense. Brian isn't afraid to compete and did really well during the preseason games last year. The Matt Schaub thing was interesting to me and the fact that the Raiders traded him for a sixth round pick makes me question why the Browns wouldn't try harder to pursue him, given all their draft ammunition. At the end of the day, as long as the front office is committed to putting all their assets and research in to finding the right guys, we just have to trust them." Nathan Zegura:"Right now, I'm going to pencil (McQuistan) in as a right guard. He gives the versatility to play guard or tackle and if you look at ProFootballFocus.com and isolate his guard play, he really wasn't that bad. Compared to (Shaun) Lavauo and (Oniel) Cousins, it's a big upgrade. He's not a game-changer, but he's filling in those small holes that need to be filled. I think a corner is likely to be among the first three picks of the Browns (in the draft). I wouldn't be surprised if they took two corners. You need at least four very good corners, maybe even five in the NFL today. You need some corners to be versatile and cover inside and out. Finding those players is a top priority for the Browns."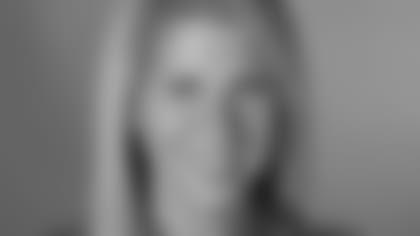 Mary Kay Cabot:"We talked to Ray Farmer about the quarterback situation and, surprisingly, he's not going to Johnny Manziel's personal pro day workout (on Thursday). I do find it interesting that they are not sending their representatives. If you're thinking about it or want people to think you are thinking about it, you have to show some interest. Instead, Ray said they will focus on the private workouts with these guys, which they feel they will get a lot more out of. Paul McQuistan can come in and start, without a doubt. He can make an immediate impact and helps solidify that side of the line and fill in wherever they need him in an event of an injury. We saw a lot of really good cornerbacks fly off the shelf at the start of free agency, so I think they have to get one and they have to get one fairly high in the draft. I would anticipate them getting one in the second or third round."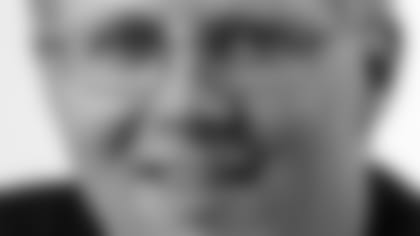 Bob Condotta:"I think the Browns are getting a player (in McQuistan), who is dependable and reliable. I'm not sure Paul was Seattle's best guy, but they trusted him and he knew their offense. I got the feeling that he was forced to look elsewhere, but it does sound like it's a good situation for him in Cleveland. The Seahawks do a lot of zone blocking, so he'll be familiar with that and will be able to hit the ground running with Kyle Shanahan's offense. He was one of the more soft-spoken guys in the locker room, so I'm not sure that winning mentality will carry over from Seattle to Cleveland. I think it's more relevant to focus on if the Browns are going to go with a zone-blocking scheme. He should be very familiar with that and can help the young guys learn that offensive scheme."
Paul McQuistan:"I really like the direction this team is headed. It was a great experience being in Seattle and it's something I will always keep close to me, but I'm turning the pages and writing a new chapter in Cleveland. I think it's a good group of guys and I'm excited to get in there and work hard and go from there. Ben Tate is a good guy, but it's always fun, regardless of who is back there, to try and get him some yards and that's what I intend on doing. It's fun when you're winning and it's a great feeling to have in the locker room, so hopefully we can get that going in Cleveland."