*Safety T.J. Ward will look to test the free-agency market should the Browns not sign him to a long-term deal.
---
On Wednesday's "Cleveland Browns Daily, Driven by Liberty Ford," co-hosts Vic Carucci and Nathan Zegura continued the discussion surrounding free agency, while turning to Twitter for feedback as to who the best cornerback and safety would be for the Browns.
Charley Casserly, former NFL general manager and current analyst for the NFL Network, joined CBD to discuss the futures of Alex Mack and T.J. Ward, while providing his coverage of free agency.
Eric Edholm, from Yahoo! Sports, reflected on his time at Eastern Illinois's Pro Day, specifically focusing on quarterback prospect Jimmy Garoppolo.
Here are some highlights: Vic Carucci: "I think the additional money in the salary cap ramps up the competition (for the Browns). Those teams who have fewer holes to address can go to the players with the knowledge that they have more room to pursue their guy. In real terms, the money doesn't change too much, but I think it is a game-changer for those teams that aren't in the overall cap category that the Browns are in. Those who are closer to the cap have a little more breathing room. My thoughts are that the Browns are going to spend their most money on the safety position, by either retaining (T.J.) Ward or obtaining (Jairus) Byrd. I don't think they will go the cornerback route because the dynamic there is unknown based on Joe Haden's future. If you go ahead and spend big on (Green Bay Packers cornerback) Sam Shields now, you impact the future decision of Haden. This team is not going to fix everything it needs to fix in one offseason. In many cases, they are going to spend their most money on players who are already wearing Cleveland Browns uniforms." Nathan Zegura: "In terms of the defensive back position, I would probably take Byrd. I think he's the best player between Sam Shields and T.J. Ward. There is a greater opportunity for the Browns to address a safety in the draft or free agency than it is to address the cornerback. …As an analytics guy, what I really like is that the numbers will be a piece of the (drafting) puzzle. We have a respected football guy in (Ray) Farmer, very much a football guy in (Mike) Pettine, but at the same time, you still have a little bit of that analytics support, which I think is very important in finding the right guys. Now that the salary cap has officially been set, teams are going to have seven to ten million dollars more than they thought they would. With all the money out there, I think it will be a pricier free-agency (period). Teams are going to have to be choosey and judicial with their spending. I wouldn't be surprised if the Browns get one splash in free agency; I don't think it will be more than that. You need to save some of that money to keep assets for the future."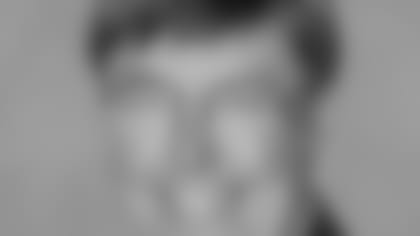 Charley Casserly: "I think every year you have different strengths (in free agency) and the biggest difference this year is there is more money available, so you will see spending taking place that hasn't been able to happen the last couple of years. You definitely see the strengths in the offensive tackle position, which is ironically one of the strengths of the draft, as well. I think the Browns will end up keeping Alex Mack because they have a lot of cap room, which will make it difficult for teams to put an offer on him. You don't want to lose good football players, especially when you are in the rebuilding phase. T.J. Ward is a box-type safety. He's a physical guy and a good football player, but he will only fit into certain systems. He won't work well with all teams. I can't tell you what the Browns are going to do, but the corner is a more valuable position for the Browns' scheme than a safety is."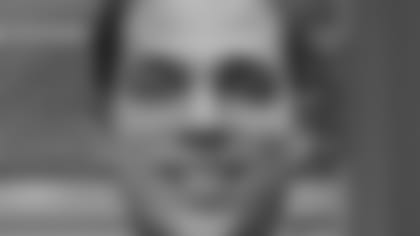 Eric Edholm: "(Jimmy Garoppolo) looked pretty good for a guy who has been making his rounds this offseason. For throwing some of the routes that weren't in his college playbook, he looked pretty solid. The signature moment of the day, for me, was when Jim Harbaugh asked Jimmy to throw with him away from the cameras. They threw for about 45 minutes and from what I saw, Jimmy threw really well. He moves really well, threw with accuracy, and Harbaugh looked really impressed. He's quick, agile, maybe doesn't have the ideal height, but he has a lot of good things going for him. He's played in some bad weather (at Eastern Illinois) and the guy was still completing sixty-six percent of his passes with good accuracy. I think ultimately he will land somewhere between the twenty-fifty and fiftieth overall pick."