At select Cleveland Browns home games one lucky Browns fan, who exhibits the message of First and Ten and shares their story with us about how they #give10, is honored at midfield as the coin toss captain of the game. When the Browns played the Giants in the second preseason game of the season, Tony Shuman was that honoree.
The Cleveland Browns recognized Tony Shuman for his thankless work as a teacher and a volunteer. Shuman spends most of his free time giving back to the community through the Achievement Centers Cleveland Browns Adapted Football League. The league gives athletes of all abilities the chance to play the great game of football.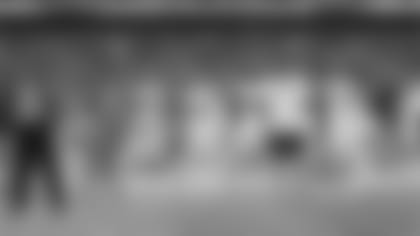 Nearly five years ago, Shuman was busy. Busy teaching business at Padua high school, busy coaching the football team after work, busy raising a family, too busy to take on one more thing. That's when Mike at the Achievement Centers reached out to him and a number of other local coaches about getting involved in working with the adapted football athletes through the new league.
After thinking about it briefly, Shuman decided it was something he had to do. While it wasn't going to increase his pay, or his time with his family—he understood the vitality of giving back to these children and helping them play a game that we already near and dear to his heart.
"We get caught up in that, sometimes we have blinders on and we can't see what's going on around us," Shuman said. "The light bulb for me was a friend who had a son in the league, so we have the ability to share the love for the sport and bring the energy."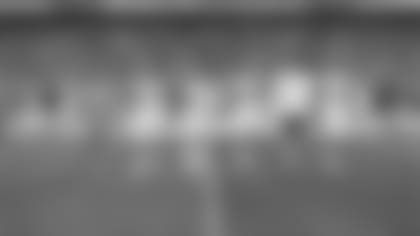 He's been around a bunch of people his whole life who volunteered, he came from a family of volunteers, he has raised a family of volunteers and because service to others was such a huge part of the culture he grew up around, consistently giving of his time and energy is something that's almost second nature.
When he joined the adapted football league through, he has really seen how much of a positive impact it's had on not only the kids in the program, but himself. That's why he's enlisted his kids, his athletes and his friends to also become a part of the league, coaching and volunteering to help make each year bigger, better and more fun for the athletes involved.
"I'm in the people business," said Shuman. "So much more of our job is to help the people we cross paths with, even if it is a small role."
Shuman finds inspiration in the relationships he and his family have built through volunteering through various programs including the Adapted Football specifically. His younger son connected with one of the athletes who is around the same age and they have been spending time together outside of Adapted Football and really bonding, which is a great thing for both boys.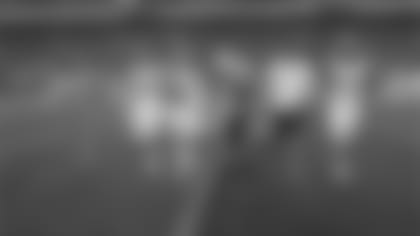 Another way that Shuman encouraged his football players to take part in around the holidays in Cleveland is Mayor Jackson's Holiday Gift Basket Giveaway. Residents in need can come to receive a basket of food and other goodies for their family to enjoy during the winter months. It's a way that the high schoolers can give back and see the value in it firsthand.
"It just takes that first time and I think the person who gets the most out of it is the one giving," he said.
One thing he tells his students is he wants them to be successful, he wants them to reach the status and goals they've set, but go about it the right way. That is why he is so set on spreading the message of helping others and the importance of giving back –which has not gone unnoticed. Students are now seeking him out for opportunities to get involved and give back versus the other way around.
As a result of participating as an Adapted Football League volunteer, a rising Padua high school senior approached Shuman with the news of after graduation, he would be pursuing a career in teaching special education.
"That's what it's all about," said Shuman. "We have all been helped in life, so the ability to go out and help someone else, that's the true gift."