Through a special in-game moment, the Cleveland Browns had the opportunity to honor Josette Folk a teacher at Louisville Middle School who was hand-selected by American Dairy Association Mideast as a standout Fuel Up to Play 60 advisor. She is so committed to the health and wellness of her students that she goes above and beyond in nearly every scenario.
She took the largest group of students from one school in the region to the 2018 Fuel Up to Play 60 Student Ambassador Summit. Her students also participated in the region's Fuel Up to Play 60 Advisor Academy this year as student ambassadors, both volunteering at the summit and speaking to advisors from the student perspective.
As part of the Cleveland Browns First and Ten movement, Josette exemplifies what it means to volunteer and support the development of youth in her community.
Josette is extremely involved in the program and her students constantly rise above at Fuel Up to Play 60 events and in their community. They received several thousand dollars in grant money to take back to their school through venture capital competitions at the summit. They are also the students in charge of the majority of events at Louisville Middle School, helping to raise money for various causes and school needs.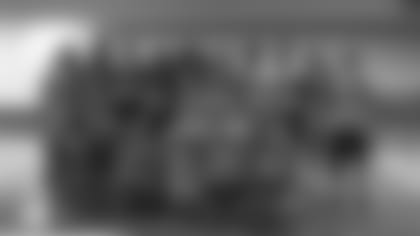 She enjoys volunteering her time in the school wellness program, Fuel Up to Play 60. As a Fuel Up to Play 60 Advisor for the last five years, Josette Folk teaches her students to be leaders and how to make healthy eating and physical activity part of their daily life and at school events.
Josette Folk helped her students organize one of Ohio's largest in-school NFL Flag Football leagues to help students be more physically active. When she's not working with youth at the school, Josette Folk also volunteers for local military care package drives, annual Hoops for Heart pep rally & jump team in association with the American Heart Association, canned food drives, and the school marathon kids program.
Fuel Up to Play 60 is all about how eat healthy and nutritious meals prior to getting active and playing for 60 minutes a day. In addition to making sure they are getting their heart rate up, it's important that they are getting active in the community. Josette has championed volunteerism in her students through the Cleveland Browns First and Ten movement and Fuel Up to Play 60 and so this is why she was chosen to be honored during the Browns vs. Chargers game.
Fuel Up to Play 60 is an in-school nutrition and physical activity program launched by National Dairy Council and NFL, in collaboration with the USDA, to help encourage today's youth to lead healthier lives.