Can you give any insight on exactly what and how players are being graded on during the OTA practices?
It's actually much more elaborate then you would think. After a Wednesday practice, the offensive and defensive coaching staffs will meet separately and review video of every single 11-on-11 snap during practice. For example, in the defensive meeting room, there will be an open dialogue on which player fulfilled their assignments and which didn't. "Jabaal Sheard recovered nicely in pass coverage," is something you might hear, or, "Player X made a mental mistake there." After each play is reviewed the coaches have a grade sheet for each individual player. They leave comments on the grade sheets and review the video with the players the next day. Video can also be uploaded to the players' iPads for review after they leave the facility.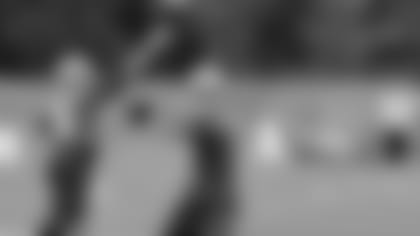 The Ravens, Jets and Bills all started rookie quarterbacks while Mike Pettine was on the staff. The Redskins started RGIII as a rookie under Kyle Shanahan. Starting Johnny Manziel is not so farfetched?
If the Browns' coaching staff believes Johnny Manziel is the best quarterback come early September, he will be starting Week One in Pittsburgh against the Steelers. Obviously, Manziel will have much more to prove than the established Brian Hoyer. And the competition won't be as clear as you might think. For one, Manziel will likely put up flashy statistics in the preseason. But most preseason defenses are vanilla and not using their full call sheet of plays. Two, it will be more of a mental aspect than a throwing aspect for Manziel to start Week One. The rookie arguably already has a top-15 arm in the NFL, in terms of velocity and accuracy. But the smaller things like getting in and out of the huddle smoothly, proper footwork and going through the progression of Shanahan's offense and not just freelancing will all be vital in when we see Manziel in the starting lineup.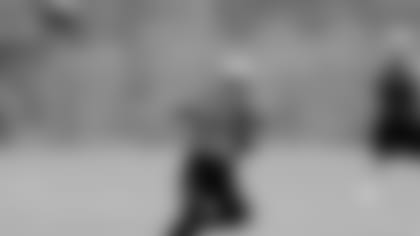 If you had to guess today, who would be the starting wide receivers week one?
This one is almost impossible to answer. We still are unclear of the status of Josh Gordon. For precautionary health reasons, we haven't seen Miles Austin in practice yet. Travis Benjamin and Charles Johnson are still rehabbing from their ACL injuries. Nate Burleson is healing from a small arm injury. Anthony Armstrong has looked the part in practice and has experience in the Shanahan offense. At this very moment, there's only one wide receiver practicing with the Browns who we is warranting immediate playing time: Andrew Hawkins.  He's developing a nice chemistry with Hoyer. He can burn defenders in yards after the catch. And he's a deep threat. As long as Hawkins stays healthy, he will be a significant part of the Browns' offense all season long.