*QB Blake Bortles participated in his Pro Day on Wednesday.
---
On Wednesday's "Cleveland Browns Daily, Driven by Liberty Ford," co-hosts Vic Carucci and
Nathan Zegura expressed their optimism about the future of the team. They also unveiled the top five picks of their mock drafts. Check out ClevelandBrowns.com for their complete analysis.
Marc Daniels, football play-by-play voice for the University of Central Florida Knights, joined the show to provide insight on Blake Bortles' pro day, which took place Wednesday.
Nate Ulrich, from the Akron Beacon Journal, discussed the most recent Browns' signing, wide receiver Andrew Hawkins, and the depth of the 2014 draft class.
Here are some highlights: Vic Carucci: "There is a different feeling in the building. I find there is a real buzz about what the Browns are doing and a real rhyme and reason with what's happening. You see guys like Sammy Watkins and other receivers in this draft, and you begin to look at free agency as not necessarily building the team, but building enough of a core where throughout the entire draft, you are getting complementary younger pieces that work in conjunction with the veterans you obtained in free agency. That's exactly how you are supposed to build a football team. I think (the Browns) are in such a unique position. The way they methodically put this team together, it may not make sense for them to get a quarterback at number four." Nathan Zegura: "The Browns are getting themselves in a position to address the whole (team), so they have the flexibility in a deep draft to play for value, which is a great asset for this team heading in to May. For the first time in a long time, from talking to other people, there is a sense of a clear, concrete plan in place on how to get things done, both on the business side and football side. It's intriguing to me that the Browns have been under the radar, but it's an interesting situation, so you get the sense that if they are looking for a quarterback, they are going about it a much different way than other teams are. It's such a rich draft and the talent is unbelievable, especially the talent at the wide receiver position, so it begs the question: If the talent is that great, do you take a guy who is a transcendent talent like (Sammy) Watkins at four? Do you wait and get a guy like that later in the draft? The Browns have a lot of options and a lot of teams would want that four spot, so there's also the possibility that the Browns trade up if they feel there isn't someone they are completely in love with."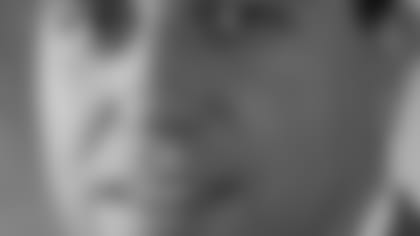 Marc Daniels:"I don't know if today is the end-of-all days for Blake. Throwing at The Combine was good for him. Every team has a representative here, so he needs to go out there and show them that he has worked on some of the things that people said he needed to work on: his feet, mechanics, and balance. I'm a biased Bortles' fan and I hope he is drafted high and becomes a productive quarterback. I think as last year went along, he got better as a quarterback and you saw his maturity, even in games when he statistically didn't play well. I think Blake will go early (in the draft). Whoever gets him, they will get a really good quarterback that, given the potential and the right support staff, can really thrive and develop."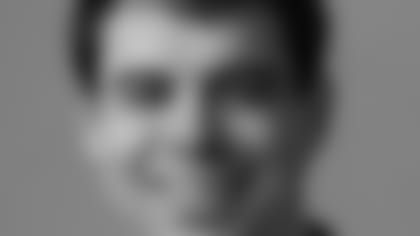 Nate Ulrich:"Signing Andrew Hawkins is good for a couple reasons. First, the move weakens a division rival in the Bengals, which is a good thing. It also addresses that dire need for a slot receiver. Obviously, they still need a number two receiver to pair with (Josh) Gordon, but they needed at least two and they got one. This draft class is such a deep class that that's where they are really looking to get that second guy. If this receiver class is as good as it's been advertised, the Browns put themselves in a good position by getting Hawkins at that slot. I thought the Browns might go after a guard in free agency, but with 10 picks in the draft, there is no doubt in my mind that they think they can get a starting caliber right guard. The Browns have a strong, unconventional approach. They are doing a great job at keeping people on their toes and guessing. The more this goes on and the more I learn, I'm starting to think they are not interested in getting one of the three big quarterbacks."