Staff writer Kevin Jones answers your NFL draft related questions.
Why are "draftniks" enamored with Johnny Football at 4? I have Watkins, Clowney, Mack, Matthews and Robinson as higher value. Please explain.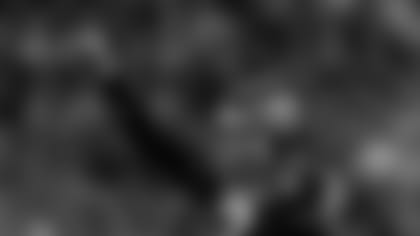 Those five prospects you listed don't have the one trait Johnny Manziel does: field general leadership. You can group me into the enamored department with Johnny Football. Knock his height or durability; you can't knock his playmaking eye test, which I firmly believe will translate in the NFL. I need a quarterback who isn't just a game manager. Alex Smith is a game manager for the Chiefs, and he couldn't make enough plays against Andrew Luck and the Colts in the playoffs when he needed to. I need a quarterback who will improvise and win games – no matter what it takes. I'm convinced Manziel is a guy who will eventually be counted on to lead his team on a fourth quarter comeback against Ben Roethlisberger and the Steelers. And I'm sold on veteran players buying into Manziel's talent, and mentoring him on how to be a professional. Sure, Watkins is probably a safer pick and someone like Khalil Mack would strengthen the Browns pass rush. But do those players equal wins? Manziel touches the football more, and therefore warrants serious consideration with the fourth overall pick.
Can the Browns have their cake and eat it to? Draft Sammy Watkins at 4 and Johnny Football at 26?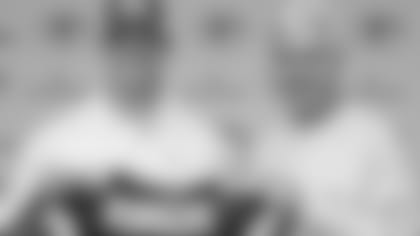 If Johnny Football is available at 26, I will dye my hair orange for an entire week. Because the draft has been pushed back to May, we've seen extra smokescreens added this year. Should the Titans pass on Manziel at 11 -- and I don't think they would -- the Rams at 13, the Cowboys at 16 the Cardinals at 20 would all have war rooms entrenched in a serious debate. Then other teams in the 20's would begin shopping their picks to teams like the Browns, Texans, Jaguars and Raiders. We did see Aaron Rodgers freefall at the 2005 draft, so anything is possible. And if it did happen, I would gladly dye my hair orange. A Watkins-Manziel coups would have some experts picking the Browns as a wild card contender.
Could the Browns take Mike Evans at 4, or maybe trade down to get him?
I like where your head is at in creativity, but I'm not buying it. If the draft goes Clowney-Robinson-Manziel, the Browns will be in a thought-provoking situation. On paper, the 6-foot-5 Evans might be better compliment to Josh Gordon than Sammy Watkins is. Evans bullies cornerbacks with his enormous frame, is a nightmare to tackle and was largely successful as a deep threat at Texas A&M. The problem? Evans is nowhere near as fast as Watkins, who many believe will torch NFL defenses in the yards-after-catch category. Watkins seems bust-proof and I don't see the Browns trading out of the four spot.
Have a question for Kevin? Use the hashtag #AskKevin and the writer will send you some mail back.