Cleveland provided a special adventure to "Flat Levi" on his travels during his special Make-a-Wish visit.
Six-year-old Levi is battling a rare congenital disorder that makes him unable to travel. Recently when Levi received his "wish", he passed it off to his dear friend Emma – giving her a once in a lifetime trip to Orlando, Florida. Emma holds a special place in Levi's heart, as she has been there to support him every step of the way during his medical struggles. This tremendous support didn't go unnoticed, and he gave Emma and her family a vacation to remember.
Levi, though, was there every step of the way. Emma and her family packed "Flat Levi" with them and took him along for the ride. Once they all returned, Make-A-Wish volunteers and Emma's family surprised Levi with a scrapbook of their trip. The scrapbook will serve as a special memory for Levi and his family for many years to come.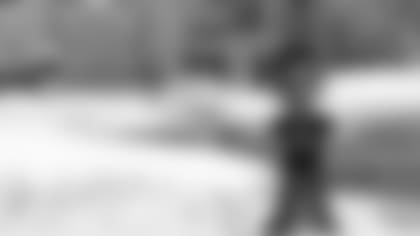 Levi's travels didn't stop there. On Monday, February 2nd, "Flat Levi" experienced the best of Cleveland with a trip to the Rock n' Roll City. He got the VIP treatment, as he made pit stops at all three professional sports teams in the city. "Flat Levi" started his trip at the Cleveland Browns Training Facility in Berea. He arrived with Make-a-Wish staff on a snowy day but that was quickly put behind with all the fun surprises the Browns had in store. First, he made a stop in the official Browns Press Room for an exclusive interview before being hustled into the Browns indoor field house, working up a sweat as he was cheered on by Chomps. His visit culminated with an exclusive visit to the locker room. There, "Flat Levi" found his own locker, including an autographed helmet with a special message from Head Coach Mike Pettine wishing him the best on his Cleveland adventure.
This unique experience will provide priceless memories to Levi and his family & friends.
Follow #FlatLevi to see his adventures and where this journey will take him next!