Connor Shaw, his family and his fiancé were huddled around the television inside his Columbia, SC., apartment late last Saturday night. There was no green room, or fancy suit. There were no cameras, or screaming fans jeering every pick.
An orange sign flashed on the TV: TRADE. The Cleveland Browns had sent their seventh-round pick to Baltimore Ravens for a future sixth rounder.
The minute after his visit was complete at the facility in Berea, he called his parents and told them, "I love this organization. I have a feeling I'm coming back here."
As his mind raced about where his future would take him, Shaw's sorrow soon turned into elation.
Moments after the trade, the quarterback's phone started buzzing. The room stood silent; a moment frozen in time.
It was Browns general manager Ray Farmer on the line. He told the former South Carolina Gamecock the deal with the Ravens was too sweet to pass up, but that he wanted Shaw to come aboard as a free agent signing.
An hour later the Browns staff sent Shaw a travel itinerary. At 10:15 a.m. the next day, Shaw would land in Ohio, marking the beginning of his NFL career. He would be living out of a hotel until late June. Imagine seven weeks of housekeeping and rumbling air conditioners.
Actually, Shaw is barely ever at his hotel. A hotel shuttle service picks up the Georgia native in time for him to walk through the facility doors at 7 a.m. He scours over the homework assignments, called "scripts," from coaches Dowell Loggains and Kyle Shanahan.
"Coach Loggains tells us it's like learning Chinese," said Shaw with a chuckle.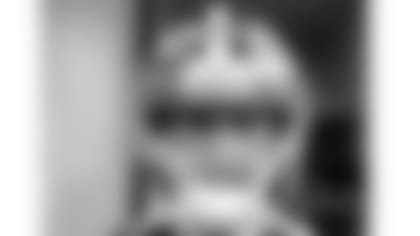 It basically is Chinese. The meeting room is littered with a whiteboard full of so many terms, it'll make your head spin. The cramming continues throughout the day. Brian Hoyer, Tyler Thigpen and Duke Johnson Jr. join Shaw at a rectangular wooden table with black padded leather chairs. Each quarterback is asked to go up to the board at the front of the classroom, where they are quizzed on drawing formations and diagraming plays. It's not easy.
Surprisingly, Shaw met his SEC counterpart Manziel for the first time here in Cleveland. It's Thigpen who has been Shaw's, 'mentor.' Thigpen is constantly asking Shaw if he understands all the material, or if he needs someone to talk to about all the change. The two share the same agent, and the state of South Carolina as the location of their colleges – Thigpen went to Coastal Carolina.
"The guys that you are playing with right now, they become your family," Shaw said specifically about being in the quarterbacks room with the Browns. "This really becomes your second home."
Shaw does his homework on other aspects, too. When quizzed about other successful undrafted quarterbacks, he rattles off Tony Romo, Jeff Garcia and Brian Hoyer. He's stumped on the only undrafted Hall of Fame quarterback: Warren Moon.
"Ahh, it was on the tip of my tongue, man!" said Shaw, genuinely disappointed he couldn't name the well-known quarterback.
Shaw doesn't mind that he's grouped with all the undrafted players. But don't feed him questions about playing with a chip on his shoulder. That's too pedestrian, too ordinary for Shaw.
The Browns are getting a quarterback who never lost a home game in the SEC. A perfect 17-0 record. The Browns are getting a quarterback who threw 24 touchdowns and just one interception in 2013. One.
Those numbers are merely sketches of the football player Shaw is compared to his heroic game against Missouri last season, now famously dubbed ShawShank Redemption to the millions of SEC fans.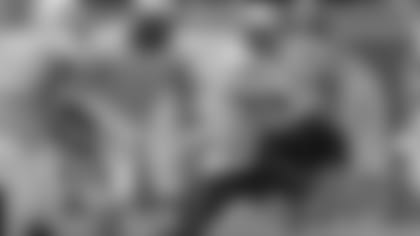 The week prior, Shaw sprained his LCL in brutal loss at Tennessee. He was supposed to be ruled out for the Missouri game, and more likely three weeks. To make matters worse, Shaw came down with a nasty case of the flu. If he left his bed, buckets full of vomit would spew from Shaw's stomach. He lost 11 pounds. He didn't even attend one team meeting that week.
"It was the sickest I had been in my entire life, by far," Shaw said, shivering as he recalled his illness.
But Shaw was a captain, so he decided to not only travel, but dress. Doctors plugged four IV's in Shaw's veins an hour before kickoff. Down 17 points in the third quarter, head coach Steve Spurrier did the unthinkable: he asked Shaw if he could come in and rescue the Gamecocks.  There was not even a second of hesitation from the senior, who 'grew up idolizing Spurrier's offenses at Florida.'
Shaw gave one of the more courageous performances in recent college football memory.  He rallied South Carolina to overtime behind 201-yards in the second half. On a fourth-and-goal from the 16-yard line, with the game on the line, Shaw launched a strike to the right side of the end zone for the tying touchdown. In the second overtime Missouri missed a kick, and the stunning comeback was complete.
"Obviously it worked out for the best," Shaw recalled of his signature college game. The win spurred so much momentum that South Carolina went on to win the rest of the five games on their schedule.
Farmer has made it his mission to add quality people to the roster, not just quality football players. The Browns are getting exactly that in Connor Shaw.
Supporting the troops became a part of Shaw's identity at South Carolina. He would greet military members when they came home and would hang out with their families while they were serving overseas. Teammates rave about Shaw's work ethic and normal guy personality.
By the time 2014 is over, Shaw will have graduated college, married his sweetheart and become a father to a little baby girl. Shaw has the drive and attitude to add one more thing to that checklist: crack the Browns regular season roster.
"I'm just going to be who I am, and the only way I know how to play," said Shaw. "I'm going to play competitively no matter what."