The Cleveland Browns and the American Cancer Society are united in the fight against cancer. Through our local partnership and the NFL's Crucial Catch campaign, cancer awareness will be recognized at the Browns vs. Ravens game on Sunday, October 7th. As part of the tribute, Browns fans can nominate cancer survivors to be part of a special pregame experience.
Submit your nomination by September 20th here.
*Winners will be contacted the week of September 24th.
The Browns Crucial Catch game will showcase the multi-colored ribbon, creating awareness for all cancers, while Browns players will wear Crucial Catch gear as part of the awareness efforts.
ABOUT CRUCIAL CATCH
The NFL, its clubs, the NFL Players Association and the American Cancer Society are committed to the fight against cancer. Crucial Catch expands the impact of the NFL's work around breast cancer to address multiple types of cancer through prevention, early detection, and timely access to follow-up care as needed. Since 2009, the first year of the NFL's Crucial Catch campaign, the league's work has raised more than $18 million for the American Cancer Society. Money raised through Crucial Catch supports the American Society's Community Health Advocates implementing Nationwide Grants for Empowerment and Equity (CHANGE) program, which promotes health equity and addresses cancer-related disparities. Visit nfl.com/crucialcatch to learn more and get involved.
Funding raised since 2012 has supported ACS's CHANGE program and has been invested in underserved communities to increase cancer education and awareness and promote life-saving screening tests. To date, health system grantees have reached more than 632,000 individuals with education, patient reminders and navigation to screening, and contributed to 138,000 breast, cervical and colorectal cancer screenings. This year, grants were awarded to address 'Breast Health Equity', screening and follow-up care for women of color, whose survival rate from breast cancer is significantly lower than white women.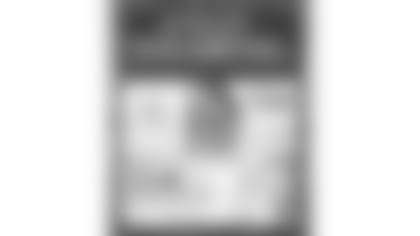 Did you know? The American Cancer Society is a proud partner of the Browns First and Ten movement. You can volunteer your time to support the ACS here in Cleveland. Looking for a way to get involved? The Making Strides Against Breast Cancer Walk is coming up October 6th in downtown Cleveland. The American Cancer Society Making Strides Against Breast Cancer walk unites communities and honors those touched by the disease by raising awareness and funds for a world without breast cancer. Making Strides Against Breast Cancer is the largest network of breast cancer awareness events in the nation, with more than 1 million passionate participants supporting the noncompetitive three- to five-mile walks each year.
To learn more about Making Strides Against Breast Cancer events and how you can become involved, visit MakingStridesWalk.org. Share your volunteer story of how you give back with the American Cancer Society on social media - @BrownsGiveBack #give10