Gerald McCoy sings Brian Hoyer's praises
Cleveland's starting quarterback is someone who openly admits he doesn't have time to read article clippings and Twitter headlines about the Browns or his play. Hoyer put his blinders on once training camp and the quarterback competition unfolded with Johnny Manziel.
But one item of news did grab Hoyer's attention last week.
The Buccaneers' new $98 million dollar man, Gerald McCoy, said the Browns surprising success in 2014 has a lot to with Hoyer at the helm.
"I want to say how much respect I have for Brian Hoyer and what he represents on the field,'' McCoy said via ESPN.com. "I don't know who he is or what type of guy he is off the field. He's in the starting role for a reason. He rightfully earned that role through all the [media] circus that was going on in Cleveland.
"He never wavered. He kept his mouth shut, and he just performed, and he's the guy who should be starting. He's led them the way he should. He's an athletic guy, smart, can make all the throws and is a huge reason why they are where they're at."
After Sunday's 22-17 win against the Buccaneers, Hoyer addressed the media at the podium and brought up McCoy on his own accord.
"Usually, I don't look at the media," said Hoyer. "But when a player of that caliber has nice things to say, I made sure I read it before I talked to him.  Just to give my appreciation for something like that."
"He came up to me during the game and he's like, 'Hey, I meant everything I said,'" Hoyer continued. "You couldn't ask to see a nicer guy. Obviously, you don't want to him to be on the other team, whose a dominant three technique in this league. To know you're earning the respect around the league and he's willing to say that not only to you but also to the media, it means a lot."
McCoy joins Ben Roethlisberger, Tom Brady and Terrell Suggs as big name players who have extensively praised Hoyer's play in 2014.
McCoy had two sacks in the game, but as the defensive tackle foreshadowed, Hoyer ended up getting the best of Tampa Bay when it mattered most in the fourth quarter.
Bengals injury list a long one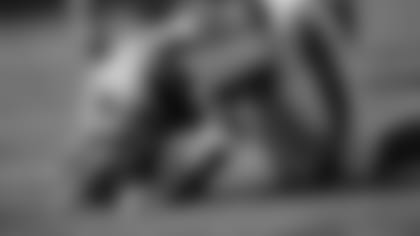 The Browns have some injury uncertainty surrounding some key offensive players heading into Thursday's game. Andrew Hawkins (thigh/knee) and Jordan Cameron (concussion) could both be limited in practice on Tuesday.
But in Cincinnati the key injuries are everywhere.
Players who would've been held out of Monday's practice if it was held: Running back Giovanni Bernard (hip/clavicle), offensive lineman Andre Smith (ankle), linebacker Ray Maulauga (hamstring), cornerback Leon Hall (concussion). All four of these players play vital roles in the smash-mouth, physical team the Bengals have established themselves as. Pro Bowl linebacker Vontaze Burfict has already been declared out after having knee surgery last week.
Additionally, cornerbacks Terrance Newman (chest), Darqueze Dennard (hamstring) and defensive end Robert Geathers (shoulder) were listed as limited.
All of these defensive injuries for the Bengals won't alter the way coach Mike Pettine and the Browns prepare for the Thursday night showdown. One of the reasons Cincinnati has made the playoffs three straight years is their competence and depth on defense.
"They're good up front. They're very aggressive. I know their system well," Pettine said during a conference call on Monday. "I know [Bengals defensive coordinator] Paul Gunther very well. They [have a] very aggressive mindset. They're in attack mode, and we're going to have to be at our best to be efficient."
Johnny Manziel to appear on Golf Digest cover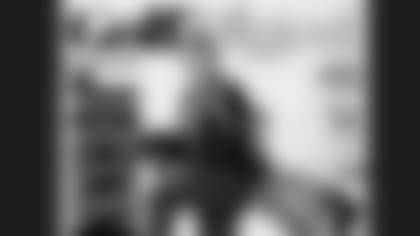 Manziel has been drafted by the Browns and San Diego Padres in 2014. He's gone to NBA Finals games and adopted the Cleveland Cavaliers as one of his new favorite teams, sitting courtside during last Thursday's season opener.
Add golf to Manziel's list of affinities when it comes to the sporting world.
The Browns' rookie told Golf Digest he started swinging plastic clubs when he was about 4 or 5 years old and continued to grow on the course. Golf has been one of Manziel's favorite activities to do when bonding with his dad.
Manziel's fellow rookie roommate during the offseason program, Joel Bitonio, says Manziel never really stops talking about sports. 
"He's really, really into following sports," Bitonio said in a recent interview. "When we get to the hotel room, we'll watch sports and he's into it like he's playing in the game. He gets excited when teams score. You can just tell he has so much passion."