Waves of pride in the Cleveland Browns have come crashing into the city from all over the country. But when the king of Northeast Ohio takes notice, it's a pretty big deal.
Cleveland Cavaliers forward LeBron James posted the picture below on his Instagram account of Browns safety Donte Whitner.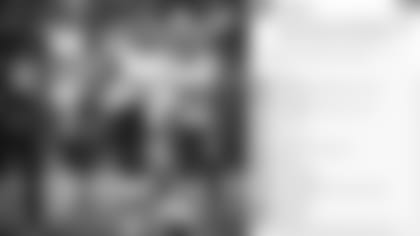 S/O my homie @dontehitner31! First place in the AFC North. I see u hitting em with "The Silence" out there! Keep going. #TheLand #StriveForGreatness
When we quickly saw Whitner in the cafeteria this morning, he smiled about the shout out and said, "Let's make it happen."
1)      I wonder … how the Cleveland Browns will play against a team they are supposed to beat? In the Browns' three biggest wins of the season (Saints, Steelers and Bengals) Cleveland was the underdog. In other games the Browns were favored in (Jaguars, Raiders, and Buccaneers) were some of the teams' least inspired performances of the season. With a 6-3 record, the Browns now have a red target on their chests. It's a different type of mentality walking into a game everyone expects you to win. By no means are the Browns a much more talented team than Sunday's visiting Houston Texans. But Cleveland is playing lights out football, having won five of six, and will be expected to do so from here on out.
2)      I wonder … who the Browns' brass is more impressed with: K'Waun Williams or Taylor Gabriel. The two undersized undrafted free agents have been playing critical roles for Cleveland and have without a doubt been significant contributors to the 6-3 record. When the roster stood at 90 players in June before the players went home for summer vacation, you'd be hard pressed to find any journalist covering the team to guess either Williams or Gabriel would make the squad. Against the Bengals, Gabriel saw 64 of the 76 total snaps, while Williams played 45 of the 67 possible snaps on defense. Remember, Tashaun Gipson was originally an undrafted guy. Williams and Gabriel could be fixtures in Cleveland for quite a while.
3)       I wonder … if stopping the run won't be a major issue for the Browns from here on out. Coach Mike Pettine lauded Phil Taylor's efforts against the Bengals on Tuesday with reporters. Taylor was disruptive and attacked ball carriers. Teammates were also enthusiastic about Desmond Bryant, and not just his two sacks against Cincinnati either.
Congrats to Browns punter Spencer Lanning who got engaged Tuesday evening to his new fiancée Britt Jasenski.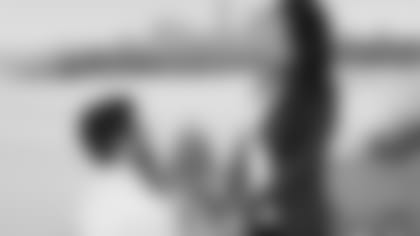 She said YES!!!! Couldn't be happier!!!! @brittjasenski #LuckiestManInTheWorld
Lanning's close friend and teammate Connor Shaw weighed in on Twitter.