When the All-22 Browns-Jaguars film is released today on NFLGameRewind.com, make sure you study the play of Cleveland rookie cornerback Justin Gilbert.
Besides Tashaun Gipson's two interceptions, the other most important individual effort coming from the lopsided loss was Gilbert's marked progress. Gilbert played in a season-high 46 snaps and finished with 1 pass defended and 2 tackles.
"Kind of hidden in the loss, I thought Justin Gilbert played very well," coach Mike Pettine told reporters on Monday. "He's practiced well, and it showed up on Sunday. We were very pleased to see that."
"I was pretty relieved with how I played," Gilbert told our Nathan Zegura in the locker room on Monday. "It felt good to get a big amount of playing time. I was flying around, making plays and having fun."
Gilbert stayed disciplined on double-moves. In prior games, Gilbert had bitten aggressively on fake-outs from wide receivers. That wasn't the case at EverBank Field.
Early in the fourth quarter, the Jaguars saw they were getting a one-on-one matchup with Gilbert as the outside cornerback tasked with covering Jacksonville receiver Allen Robinson. Watch this vine of Gilbert sticking right next to Robinson, and nearly picking off the Blake Bortles pass.
The other area where Gilbert showed improvement was his ability to cover receivers lined up in bunch formations. Prior teams have tried to expose the rookie by sending two receivers at him, hoping number 21 would get lost in the fray. Against Jacksonville Gilbert (red circle) showed much more composure and he reacted aggressively at the appropriate times. This screen pass to Jaguars wide receiver Cecil Shorts (blue circle) could've gone for 20 yards instead of 3 if Gilbert doesn't act this physical on his closing speed. He beat his block and knocked Shorts' feet off-line, so Buster Skrine (also blue circle) could finish him off.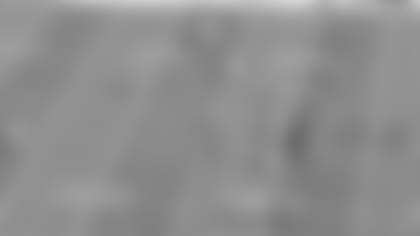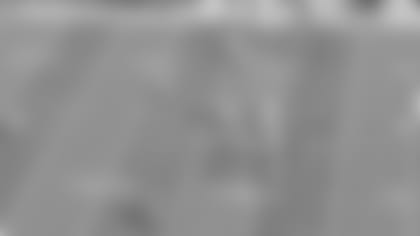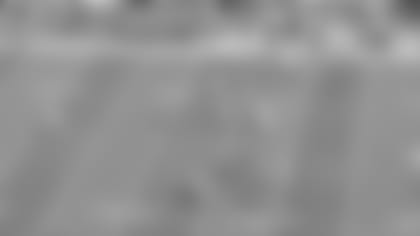 Gilbert even flashed his open field tackling ability on this third-quarter pass to Clay Harbor. Gilbert stayed at home and took the speedy tight end to the ground after only a 2-yard gain. Watch this vine.
Earlier in the season, Gilbert would be the first to admit was frantic at times and worrying about making mistakes. Against the Jaguars, he looked comfortable and he trusted himself. Gilbert told ClevelandBrowns.com that he's picked off a couple of passes in practice and it's really helped his confidence.
Behind Karlos Dansby (who registered a sack), Chris Kirksey (who led the Browns in tackles with 7) and Tashaun Gipson (2 interceptions), Gilbert came away with the highest grade sheet, according to ProFootballFocus.com.
Gilbert was pressed into duty because of K'Waun Williams' concussion and if he keeps up the consistency, he will be a major asset to defensive coordinator Jim O'Neil going forward.