Desmond Bryant will never admit he was scared. Nothing scares Des.
But this wasn't a sprained wrist. This wasn't a torn ACL.
This was his sprawling athletic career in jeopardy.
---
At halftime of a December 2013 game against the Jacksonville Jaguars, Bryant plopped down at his locker and reviewed pictures of film from the first half. The adrenaline is usually oozing out of No. 92. Sometimes coaches and fellow players have to nudge Bryant to tone down his intensity.
This Sunday, something was off. Something wasn't ticking right. Bryant felt sick to his stomach. His heart was racing out of control. These symptoms were more than the normal nerves that come with playing on an NFL Sunday.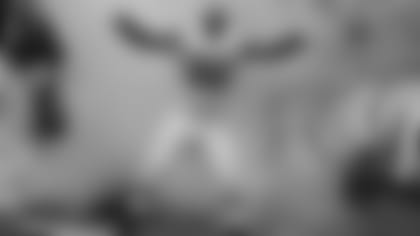 "You are used to your heart beating so fast out there when you play football," Bryant said. "When you go in at halftime you expect to kind of go back to normal. And that didn't happen."
An ambulance rushed the defensive lineman to the Cleveland Clinic. Some tests were run, some quick prayers said.
The diagnosis was in: Bryant had an irregular heartbeat and would need to undergo surgery to repair it. If the surgery revealed more than just an irregular heartbeat, he'd also have to evaluate what life would be like without football, the sport that produced his first memory in life.
For the mighty 300-pounder, the cloudiness of his future was paralyzing.
"It was disconcerting," said the Harvard-educated Bryant, stoically reflecting on his emotions at the time.
The procedure to correct Bryant's heartbeat was a success, but it didn't stop certain health issues that could arise. Because he played professional sports, Bryant would be at a greater risk for blood clots or even a stroke.  
It also meant he would be forced to rest without any hint of exercise for six weeks. When your lifeblood is playing sports, there's nothing worse than being told to sit still. Bryant was fidgety in his chair, but the biggest part of his recovery would be his patience.
Bryant's parents Alton and Lillian made the trek up from Elizabethtown, North Carolina, to care for their mending son. Bryant needed his parents, not just for the cooking or cleaning, either. Someone had to be there to tell the relentless lineman he couldn't sneak in a quick lifting session.
"If I'm in the weight room, I'm a go-hard or go-home kind of guy," Bryant said. "So it was definitely different for me. But it was a part of the process of getting back to where I wanted to be."
The Browns placed Bryant on the injured reserve list, ending his season. He watched his teammates anxiously on television, never missing a snap. But as defenders chased quarterbacks, something peerless was gone: Des.
"That guy is an animal, man," linebacker Paul Kruger said. "He makes everyone want to go just as hard."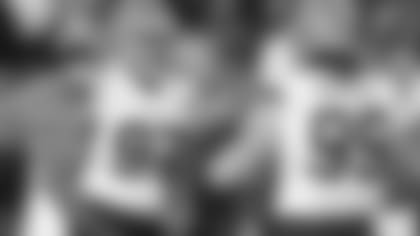 Once Bryant was cleared in February, it wouldn't be for his normal heavy lifting routine. Bryant would be forced to shift his regimen to core-based workouts with heaps of intermittent breaks sprinkled in.
As winter morphed into spring, there was a moment of clarity for Bryant.
While training with former teammate T.J. Ward in Los Angeles, Bryant pushed himself to run a circuit of defensive back drills. The brawny Bryant was right in lockstep with the agile Ward, weaving in and out of orange cones. As Ward paused to catch his breath, there was the monstrous Bryant, still fighting through the obstacle course. 
There were no throngs of cheering Browns fans or coaches watching with a stopwatch. Bryant needed that nirvana for himself. 
"That's when I told myself, 'I'm back,'" Bryant said. 
---
After any type of non-football related injury, there always remains a stigma around a player. Will this guy care as much? Will he be tentative to go as hard?
That answer was put to bed in the second week of training camp. After the whistle, Bryant was involved in a shoving match, taking on three other offensive linemen like a WWE wrestler. The fire inside Bryant was still the same, as was the winning spirit. Bryant's so competitive he and the other defensive linemen hold contests to see who can make the best sandwich. Bryant's specialty: Turkey, pepper jack cheese, chipotle mayo, lettuce and tomato on wheat bread.
"I want everyone to say, 'Man, that looks like a great sandwich.' Yeah, that's how I do it," Bryant said laughing about his philosophy on food – and actually in life, too.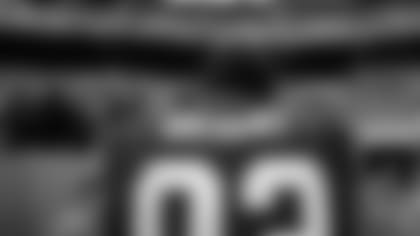 Bryant has been doing it just like he did before his irregular heartbeat diagnosis in 2013, when he led Cleveland with 32 quarterback harassments.  Going into Sunday's Week 15 matchup against the Cincinnati Bengals, Bryant has four sacks and 43 tackles. Despite having to rotate all over the line because of all of the Browns' injuries, Bryant's been as consistent as anyone on the defensive line, yet his gradual improvement within Cleveland's defensive scheme stands out most.
Bryant's teammates took note of his ruthless return to the football field by voting him the winner of the Ed Block Courage award. All 32 teams honor the one player on the roster they believe best exemplifies courage, compassion, commitment and community. With a heart of a lion, Bryant became the no-brainer choice.
"Not only has Des consistently produced for our defense and continually improved throughout the season, but his passion and toughness provide a great example for our entire team on how to 'Play Like a Brown,'" coach Mike Pettine said.
---
Bryant's first crystal-clear memory was on the football field. He was a 5-year-old running back for his Pop Warner team in Naperville, IL. Bryant took a handoff for a 20-yard touchdown, carrying a defender on his leg all the way into the end zone. To Bryant, football is life. It always has been.
"I love it. Love it so much," Bryant beamed.
Mark Twain says courage is the resistance to fear, the mastery of fear.
Bryant stared down the fear of going through an uncertain offseason with how his body would respond. He stared down the fear of returning to the football field, not being the force he once was.
Undeterred by the fears doctors and advisors presented him, Bryant turned his irregular heartbeat into a positive and picked up right where he left off – making his mark as one of the most vital pieces on the Cleveland Browns defense.